What Does 2017 Have in Store for You?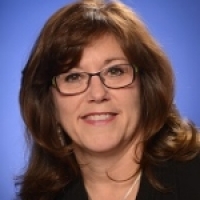 Published on April 20, 2017 by Jeanie Price, PAFM, DeLeon & Stang
So many good things happened for me professionally to make 2016 a great year and I'm excited for what 2017 will bring! A few of the highlights of my amazing 2016 included our firm's best year ever, a booming tax season, the decision to open a third office location (which will come to fruition in 2017), my 25th anniversary with DeLeon & Stang, and best of all, I was nominated and received the 2016 CPAFMA ACE Award. Every time I think back to that night I get chills as I recall the awesome things my partners said about me and the added surprise of my husband and one of the partners showing up at the event. I was lucky the event was close to home!
During my 25 years with DeLeon & Stang, I have developed some fantastic relationships with other practice managers through my membership in the CPAFMA. I truly appreciate all the CPAFMA contacts I've made over the years.
When I got started at my firm, I knew of the CPAFMA organization and immediately started attending the meetings. I convinced my partners to let me attend a portion of the conference that, oddly enough, was in Baltimore. I was so overwhelmed and intimated by the wealth of knowledge of the administrators that were there. My position was a new role for my firm, which consisted of just five employees at the time. It really was my ultimate job; it was close to home (less than a mile away); and I could get my fingers into every pie.
Obviously, my ultimate job grew and grew from being the only admin person in our office to managing the practice. As many practice managers do, I just kept learning, taking on more responsibility, and becoming a resource for the partners to allow them to do more billable work.
I was fortunate that my partners always think outside the box, so much so they offered me a piece of the partnership. And, more and more firms are realizing the value of the practice manager and offering them partnership opportunities too!
So, my advice to firm administrators is that no matter what your title is, as your firm grows and changes, your role is to be visible. Be the eyes and ears of your partner group, both at the firm level but also in the industry. Take the opportunity to lead strategic planning sessions with the partner group and the firm as a whole. Get involved with the CPAFMA as well as your state societies and even the AICPA.
More and more partner groups are accepting the role of a practice manager and the value we bring to the table, not just at an administrative level, but also at a strategic level. We manage people (both up and down the ladder), understand how our firm does business, lead change in our firm, and anticipate the needs of our partners, teams and clients.
My final advice to you as you continue into 2017 is to understand the needs of your managing partner, the partner group and the firm. Aim to learn everything you can, attend CPAFMA events (especially the National Practice Management Conference), utilize the people and resources through CPAFMA (practice managers have a wealth of knowledge), network with other practice managers, and make sure your partner group understands the value you are bringing to your position and the firm. Don't be shy or hesitant with them, they need you.
And, last but not least, get your partners to nominate you for the ACE Award (note that not only is the recognition personal, the firm is recognized as well)!
I look forward to seeing you at the National Practice Management Conference in Fort Worth this June!