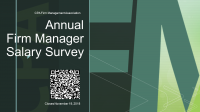 Published on October 19, 2018
It's time for the CPAFMA's 2018 Salary Survey data collection. While technology allows us to enhance the survey and receive more data, we have opted to maintain the survey's reputation of being efficient, accurate and providing the most vital information to our member firms. As always, confidentiality is our priority.
By clicking the link below, you will enter the on-line survey which will take no more than 7 minutes to complete, including the time it has taken to read this email. We are encouraging ALL members to respond by the deadline of November 19, 2018. The more participants, the more valuable the results. Note that the information is collected and compiled by a third party as confidentiality is imperative.
Read More >>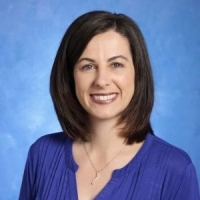 Published on October 09, 2018
The CPA Firm Management Association (CPAFMA) is proud to announce the launch of the CPAFMA Missouri Chapter, serving firm managers throughout the state. Championed by Amanda Simmonds of Brown Smith Wallace LLP in St. Louis, firm managers recently gathered at the Missouri Society of CPAs' offices where Andrew Grow, Director of Membership & Business Development helped identify potential leaders and spread the word about the Society's partnership with the Association. The new chapter has been created with the support of seven founding member firms, chief operating officers, firm administrators and practice managers in the state. CPAFMA's Missouri Chapter is empowering all CPA firms to thrive by expanding knowledge, sharing experiences, achieving through collaboration, influencing leadership and envisioning possibilities.
Read More >>