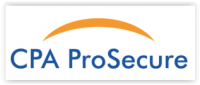 Published on November 16, 2015
CPA ProSecure, a NAPLIA product, is presenting a free webinar series on loss control.
Risk management is on the minds of accounting firm leaders, and with good reason. In this series of three webinars we will discuss the risk landscape, claims from clients, and exposure from third-parties.
Accounting professionals can get NASBA approved CPE and CPA ProSecure clients can get policy credits by attending this loss prevention webinar series.
NAPLIA's independent risk management expert, Ralph Picardi, Esq. will present.
Read More >>