March 2022 Article Archives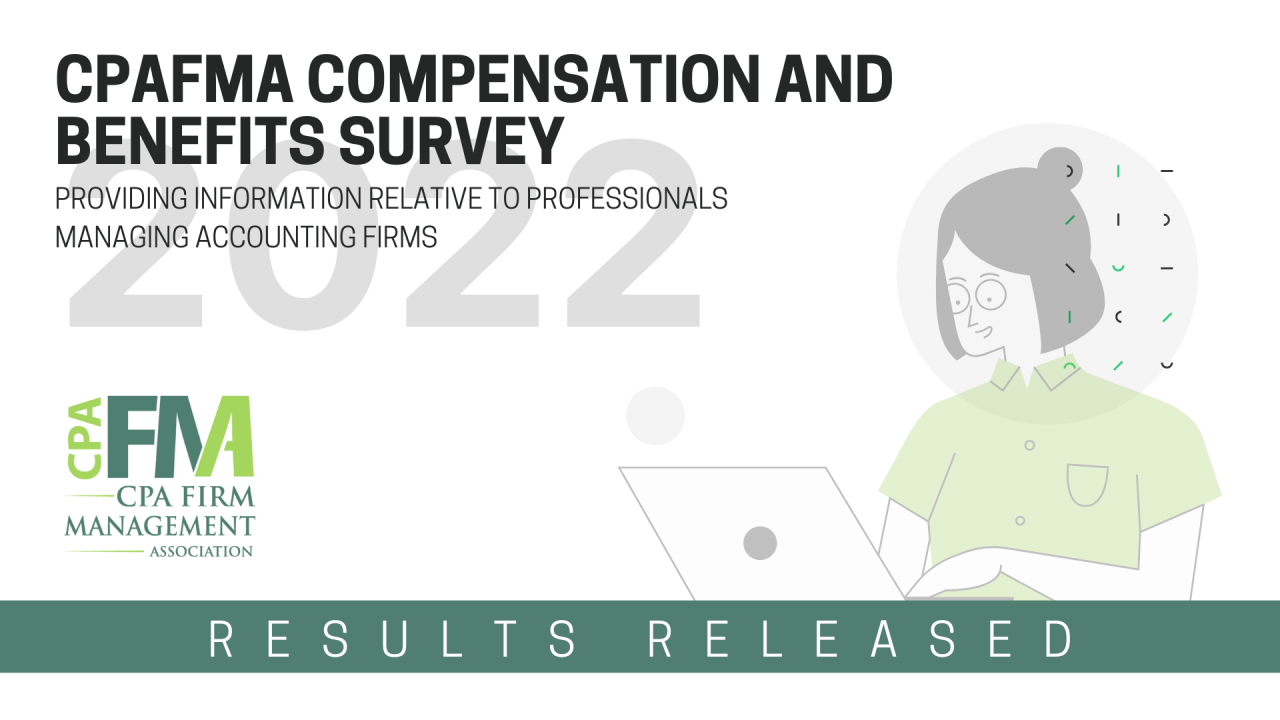 The 2022 CPAFMA Firm Manager Compensation Survey is a tool that firms can use to help those in the firm manager role reach their career path goals. This survey was designed as a quick reference tool providing information relative to professionals managing accounting firms such as firm managers, directors of administration and chief operating officers. Each CPAFMA member firm received the survey and the response rate was 20%.
Read More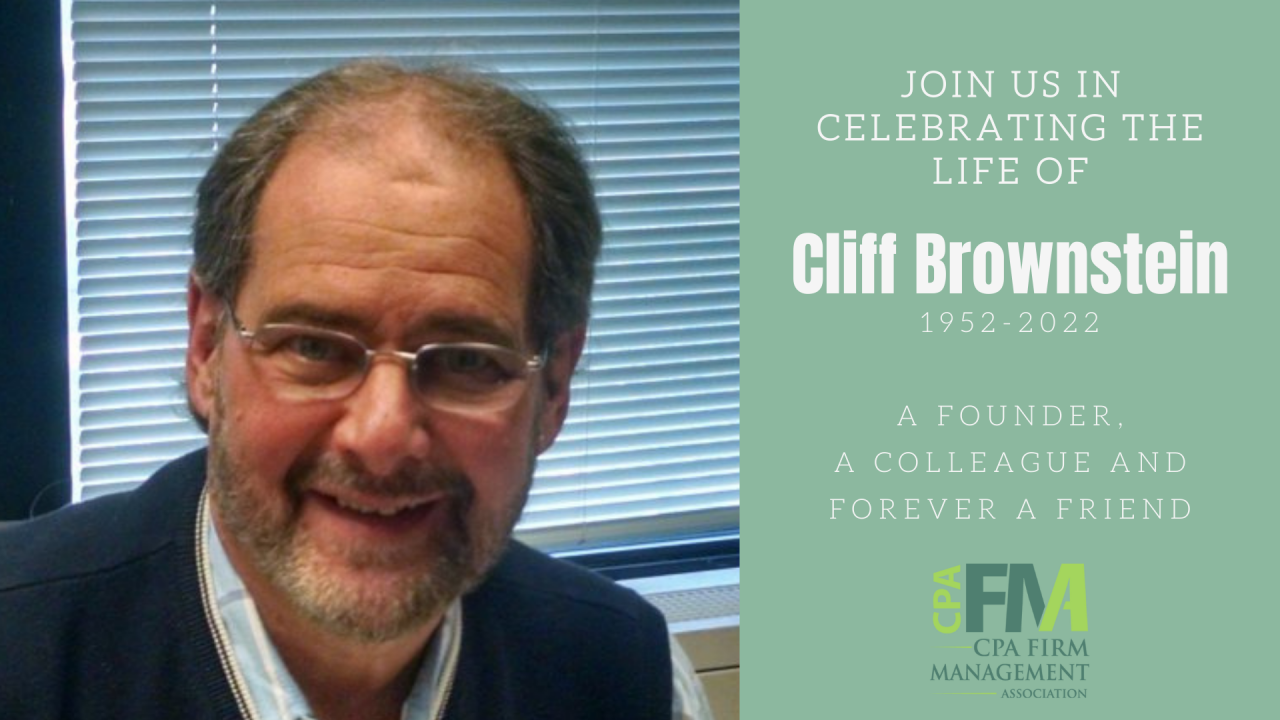 On Saturday, March 19, 2022, Clifford Brownstein of North Potomac, MD passed away peacefully with his wife at his bedside. Cliff was a founding member of the Association for Accounting Administrators (now CPA Firm Management Association). Together with Don Scholl and Gene Cohen, Cliff was responsible for the organization and launching of the Association. These three had the vision which has led to successful practice management for ...
Read More