Upcoming Events
CPAFMA Accelerator is a virtual event designed for those managing an accounting firm.
More Information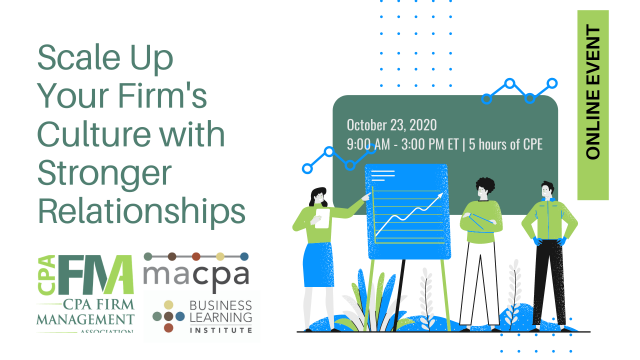 October 23, 2020
If you are a CPA firm manager, managing partner or HR professional, this online event is designed for you. Sponsored by CPAFMA's Washington D.C. Chapter and MACPA/BLI, sessions have been exclusively developed to help scale up your firm's culture with stronger relationships.
More Information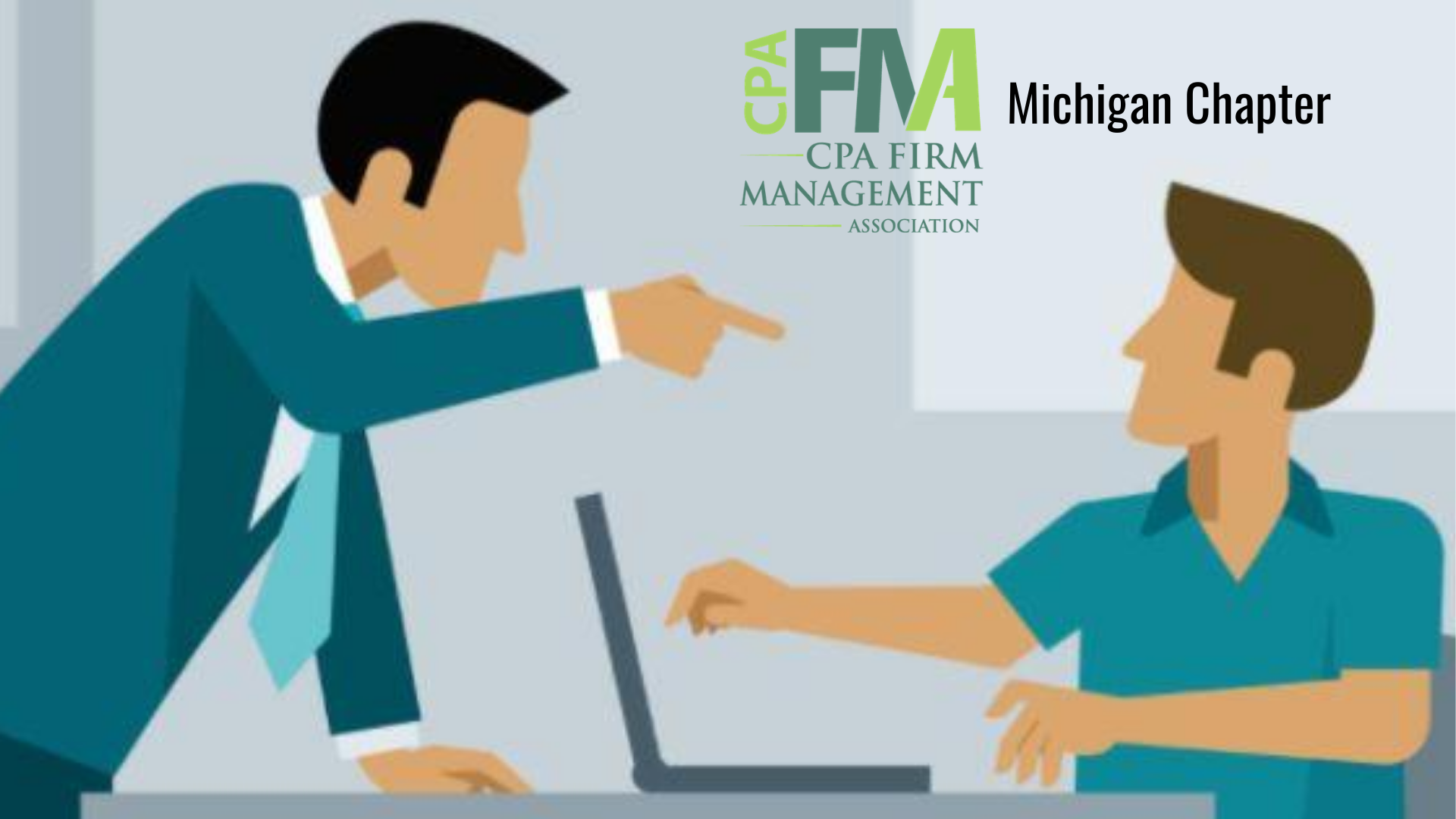 November 12, 2020
Sonja Stoos on Workplace Bullying LOCATION: Zoom Meeting link will be provided upon registration of event.
More Information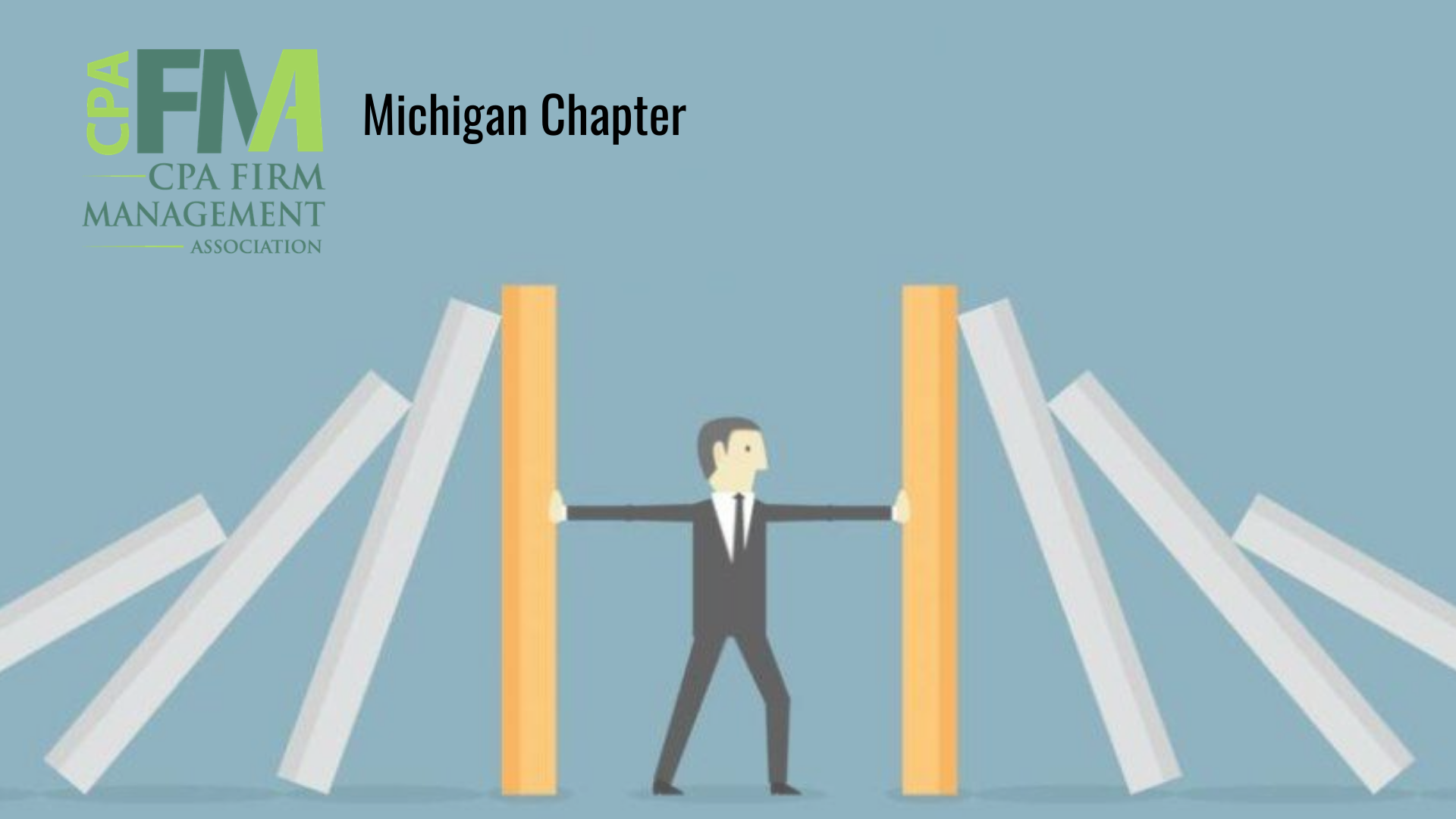 May 13, 2021
Bruce Hennes will speak on Crisis Management for Accounting Firms & Their Clients. Facebook, Twitter, Instagram and YouTube are now the places where a reputation built up over years of good work can be shattered in an instant. In a split second, accountants and consultants can find themselves in a position where they need to know how to manage a crisis situation for themselves, their firm or clients.
More Information