December 2014 Article Archives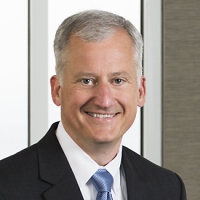 Published on December 15, 2014 by Alan Alexander, Sellers Richardson Holman & West
First, let me thank the Board of Directors for the opportunity to serve AAA in the position of Director of Professional Awareness. I have hit the ground….flying. First to Charleston for the PCPS Executive Committee meeting and then to Chicago for my first AAA Board meeting.
I have spent these first couple of meetings getting the lay of the land and trying to determine exactly what the Director of Professional Awareness should be doing. Quite simply, it appears that my job boils down to getting the important role we play in an accounting firm on a daily basis acknowledged and accepted by the accounting industry.
Read More >>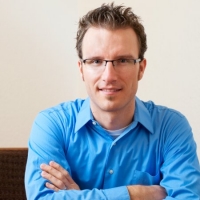 Published on December 15, 2014 by Trevor Mickelson, Agility Recovery
Snow, wind, ice, frigid temperatures – brrrrrrr. Last year, the winter season in the United States was harsh. In fact, there were 26 large storms named by the media. Winter is upon us once again and we appear to be in for another rather brutal season; now is our chance to look back and glean lessons learned from previous years.
Remember Winter Storm Atlas? Well, unless you live in Beulah, WY or Spearfish, SD you probably didn't pay much attention to the storm, or you forgot about it because the media moved on to something more 'news worthy'.
Read More >>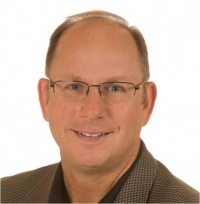 Published on December 15, 2014 by Roman H. Kepczyk, CPA.CITP, AAAPM, Xcentric
Over the past few months, I have increasingly noticed people carrying two mobile phones. Many of us remember a decade ago when some people would carry a firm issued Blackberry phone for "business" and a second cellular phone to make "personal" calls. With the adoption of smartphones, the two functions merged, where the majority of users today conduct both business and personal activities on a single mobile device (smartphone). While this was convenient to employees as end users, it was also a "work/life balance" distraction, making it near impossible to separate family life from business life. Most of us have unfortunately experienced getting pulled into a work email discussion over a weekend when all we were going to do was check the weather on our browser or call a personal friend.
Read More >>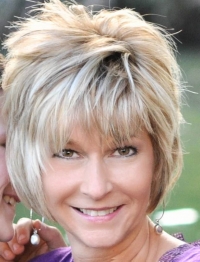 Published on December 15, 2014 by Misty Cable, AAAPM, Gilliam & Associates
Happy Holidays to you all! It is definitely a busy time of year with a lot of hustle and bustle, especially for practice managers! Remember that your AAA Chapters are here to support you. If you aren't in a Chapter area – there are Chapters willing to adopt. So don't be shy and take advantage of the additional sharing and networking.
In January we are going to have our first monthly "Chapter Leadership Huddle" via the Web – this will be done each month for a quick 20-minute session with a specific topic pertinent to strengthening the Chapter Leaders. Once the session is complete, the notes from the session will be loaded into a Chapter Leader QA&A Forum and sent out to the Chapter Leaders to allow the ideas to continue and provide a searchable database for others. These Leadership Huddles will be held on the third Tuesday of each month. Our first huddle will be held on January 20, 2014 from 4:10-4:30 EST with the topic of "Partnering".
Read More >>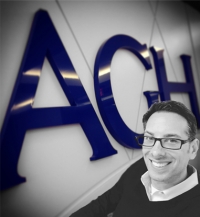 Published on December 15, 2014 by Larry Sheftel, CAO, AGH, LLC
In a society where Tweets and Facebook posts can easily generate more interest than an article in your newsletter, the days of traditional networking and marketing are gone. I was recently reminded of the power of social media while at an industry specific user conference. You see, the conference organizers had developed a mobile app and held a competition focused around social media engagement, and I – of course – made it my mission to win this competition. I did win the competition, but what really stood out to me about the experience was how being engaged on social media not only helped establish me as a thought leader at this conference, but also led to many opportunities including me and my firm being recognized in an article in Accounting Today. Through social media alone, I was able to network, establish myself as a thought leader, and gain valuable recognition in a well-respected industry publication, and all of this was accomplished within a few days. Social media platforms such as LinkedIn, Facebook, and Twitter have become an essential part of marketing strategies in many companies – including CPA firms. Social media alone won't sky-rocket your CPA firm into the CPA Hall of Fame – unless of course you become a viral sensation, but that's a topic for another time— if used properly, however, social media can and will enhance your marketing platform. There are certainly some tricks to the trade that I've highlighted below that need to be kept in mind, all of which primarily stem from the fundamental concept that social media is well – in fact — about being social.
Read More >>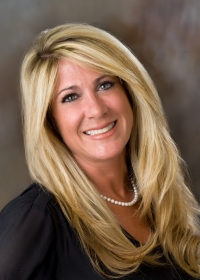 Published on December 15, 2014 by Janine Zirrith, AAAPM, Wilkin & Guttenplan
To all my practice manager and firm leader colleagues, and friends of AAA, the final holidays of 2014 are quickly approaching. Although we should be immersing ourselves in the peace and joy of the holidays we may already have thoughts of the upcoming tax season looming in our minds. This is not our first busy season, or, maybe it is for some, and the prospect is starting to weigh you down. Well, I thought I would share with you some of my thoughts on making it through, with Grace… (under fire). Now, before you roll your eyes and think this is a meaningless platitude, please know it's my 29th busy season.
Read More >>