September 2020 Article Archives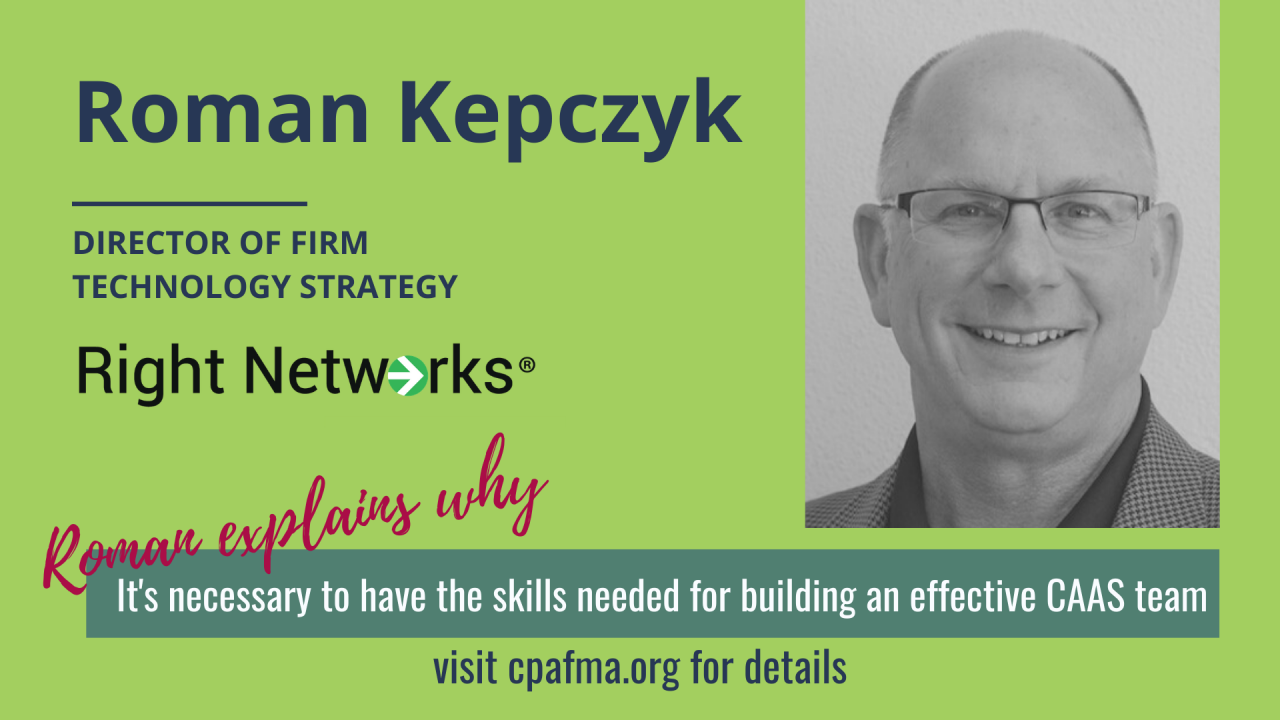 Taking time to assess the different capabilities and skills of your personnel will ensure that your team is well rounded and suited to meet the evolving changes that CAAS services requires. Help your firm by making sure all of these critical needs are met.
Read More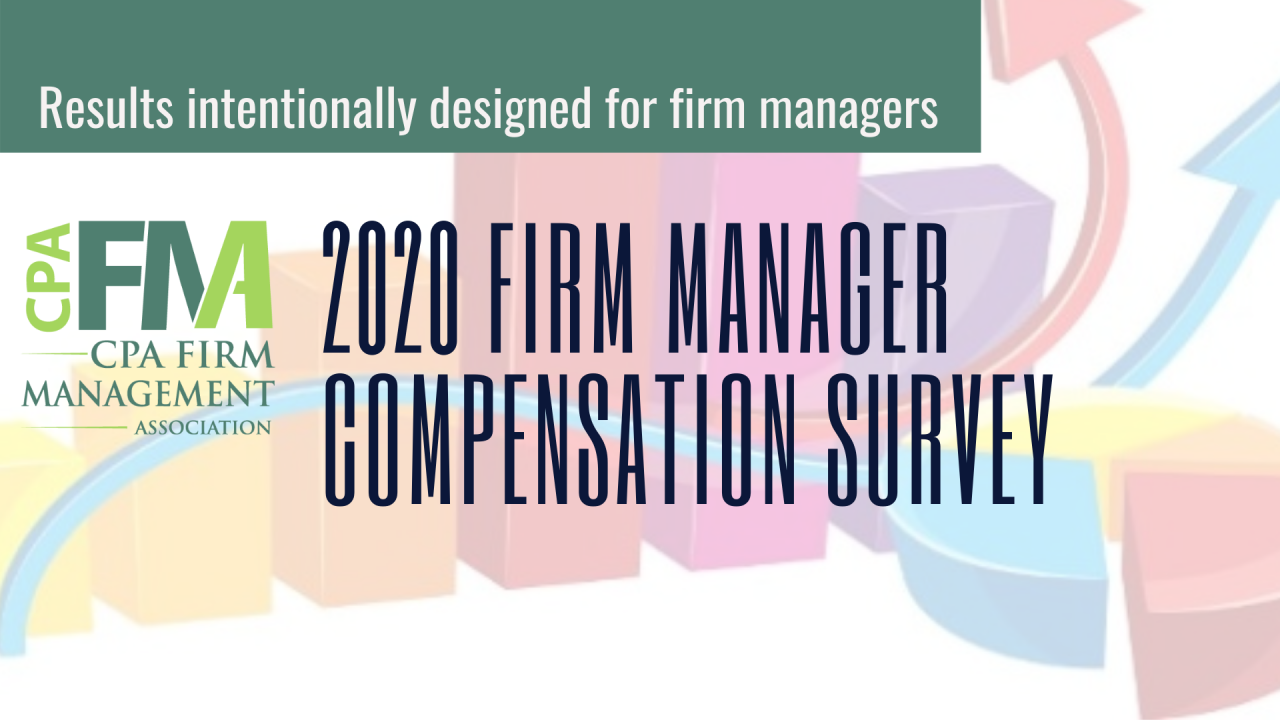 A tool that firms can use to help firm managers reach career path goals, the CPAFMA 2020 Firm Manager Compensation Survey was designed as a quick reference providing information relative to professionals managing accounting firms (i.e. firm managers, directors of administration, chief operating officers).
Read More