July 2021 Article Archives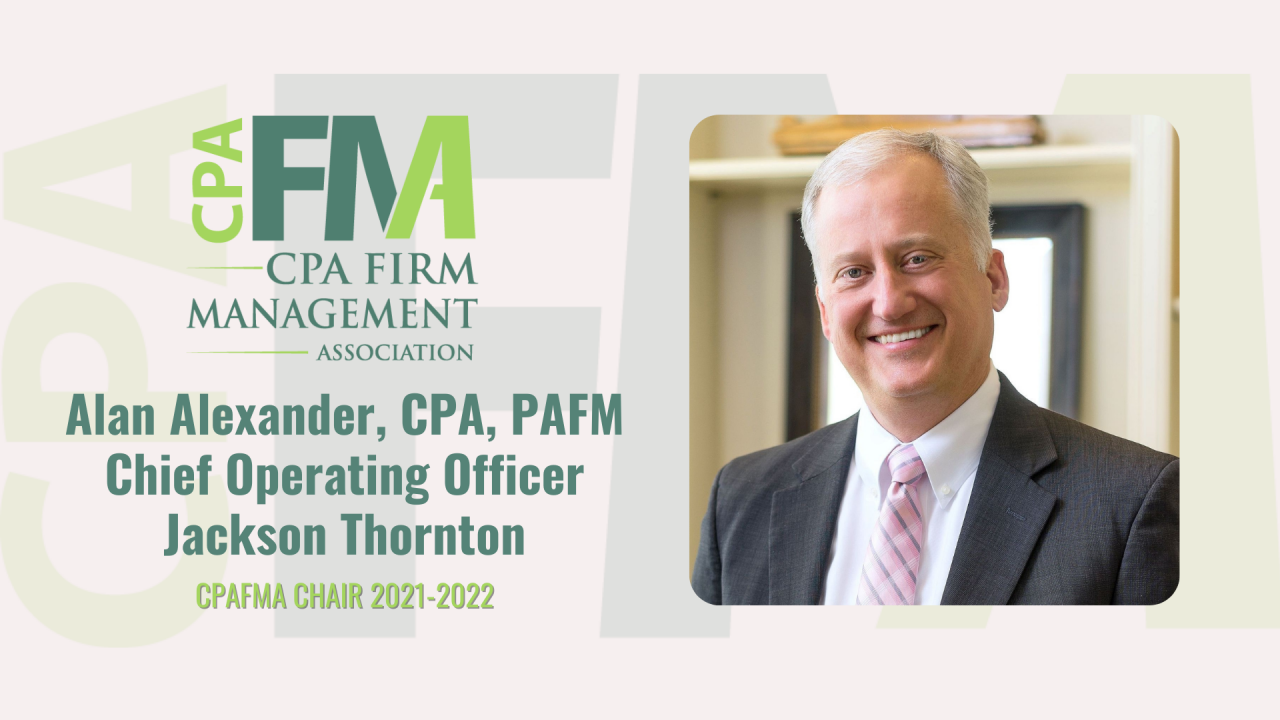 Alan Alexander, CPA, PAFM was named Chair of the CPA Firm Management Association on July 29, 2021 at the CPAFMA's National Practice Management Conference, held in partnership with the AICPA ENGAGE 2021.
Read More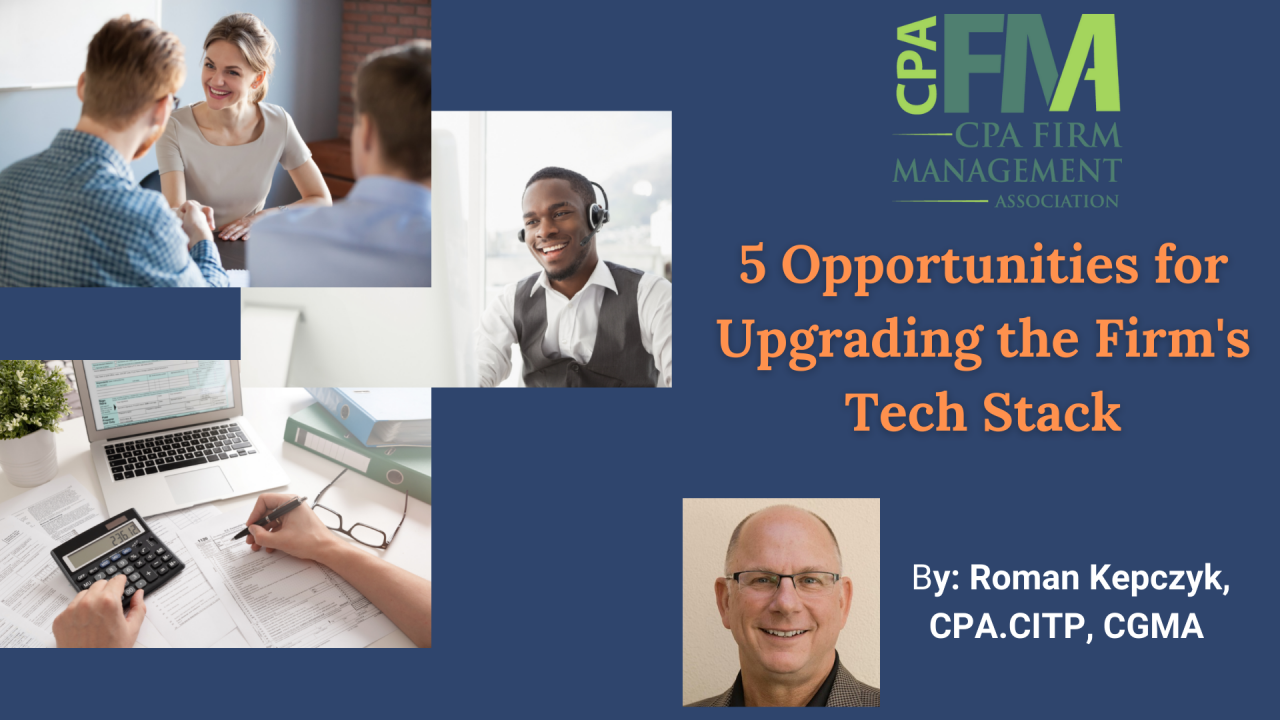 One of the top strategic priorities in every firm I have worked with in the past year is the development of their CAAS (Client Accountant and Advisory Services) service capabilities. In addition to identifying niche expertise and segments to deliver targeted future services, these firms are actively learning advisory, facilitation, and marketing skills with a focus on directing their clients towards improving their businesses. Much ...
Read More