October 2016 Article Archives

Published on October 23, 2016
Strong Revenue, Steady Profits, Changing Service Mix Underscore the State of the Nation's Public Accounting Firms
The nation's accounting firms are experiencing the strongest growth in revenues since the recession, averaging 6.3% last fiscal year, according to the just-released INSIDE Public Accounting's (IPA) National Benchmarking Report. In fact, 85% of the 540 firms that participated in IPA's Annual Survey and Analysis of Firms experienced positive organic revenue growth. One in four firms experienced double-digit growth, and 4% of all participating firms grew organically at a rate of more than 20%.
Read More >>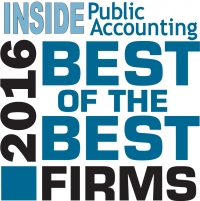 Published on October 23, 2016
INSIDE Public Accounting's (IPA's) annual Best of the Best recognition honors 50 CPA firms across the country for their overall superior financial and operational performance on more than 70 IPA criteria. The right combination of planning, strategy and execution distinguish Best of the Best firms from among more than 540 firms that participated in IPA's 26th Annual Survey and Analysis of Firms.
IPA considers a wide variety of metrics to evaluate who is a Best of the Best firm, including metrics that measure growth, profitability, income, productivity, accountability, turnover, professional development and governance.
Read More >>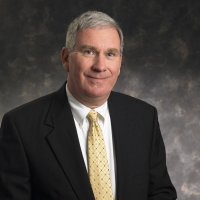 Published on October 23, 2016 by Bob Biddle, AAAPM, Bowman & Company, LLP, Voorhees
I have written about the DOL Overtime Rule in a previous issue of Insights. This topic continues to be an important one for those managing CPA firms. If you are not working towards compliance and preparing for the December 1, 2016 deadline, you need to be. You should also make sure your staff is familiar with the Rule in order for them to provide support to your firm's clients. To recap . . .
What is important for you to know? Are you prepared?
Visit the DOL's site for additional resources.
Read More >>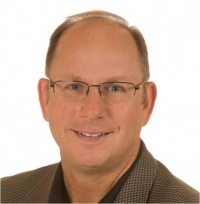 Published on October 23, 2016 by Roman Kepczyk, CPA.CITP, CGMA, AAAPM, Xcentric
Studies over the past few years have identified the negative long term health effects of "prolonged sedentary time," which is a nice way of pointing out most of us in CPA firms spend too much time sitting. While after work exercise and stretch breaks help energize us, researchers are finding that they do not fully counter the effect on our bodies of sitting all day, which is especially compounded during the extended hours of busy season. The recommendation to "sit less" sounds great but that list of to do's on the screen are not going to get done unless you are at your computer cranking them out. The solution touted by many is to move to a standing or exercise desk. With that in mind (and prompted by a minor back injury), I transitioned to a standing desk earlier this year and found that it did help boost productivity, particularly in the afternoons when my energy level faded and when the work I was doing was more collaborative with others. I found that standing when editing documents, participating in conference calls, webinars, and doing research did not cramp my work style and I believe helped negate my back issues. To be fair, my mind works the best in mornings so I tend to crank out the bulk of my thinking work (consulting reports, articles) while in sitting mode, but there is a noticeable boost in energy when I move to standing mode that provides a "refreshed" start.
Read More >>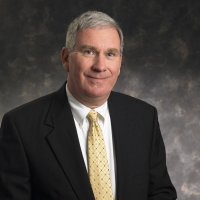 Published on October 23, 2016 by Bob Biddle, AAAPM, Bowman & Company, LLP, Voorhees
Leadership
Next month, we (my apologies to our neighbors to the north, who while not eligible to vote in US elections, are still very valuable members of the CPAFMA) will elect our 45th President of the United States. Years ago I had the pleasure of meeting Doris Kearns Goodwin, the best-selling author and noted presidential historian and she offered several lessons for today's leaders, including you and I, that are common denominators among some of her bibliographers:
So be the best leader…be the best firm manager…be the best at whatever you do. And don't forget to vote on November 8th.
Read More >>