January 2021 Article Archives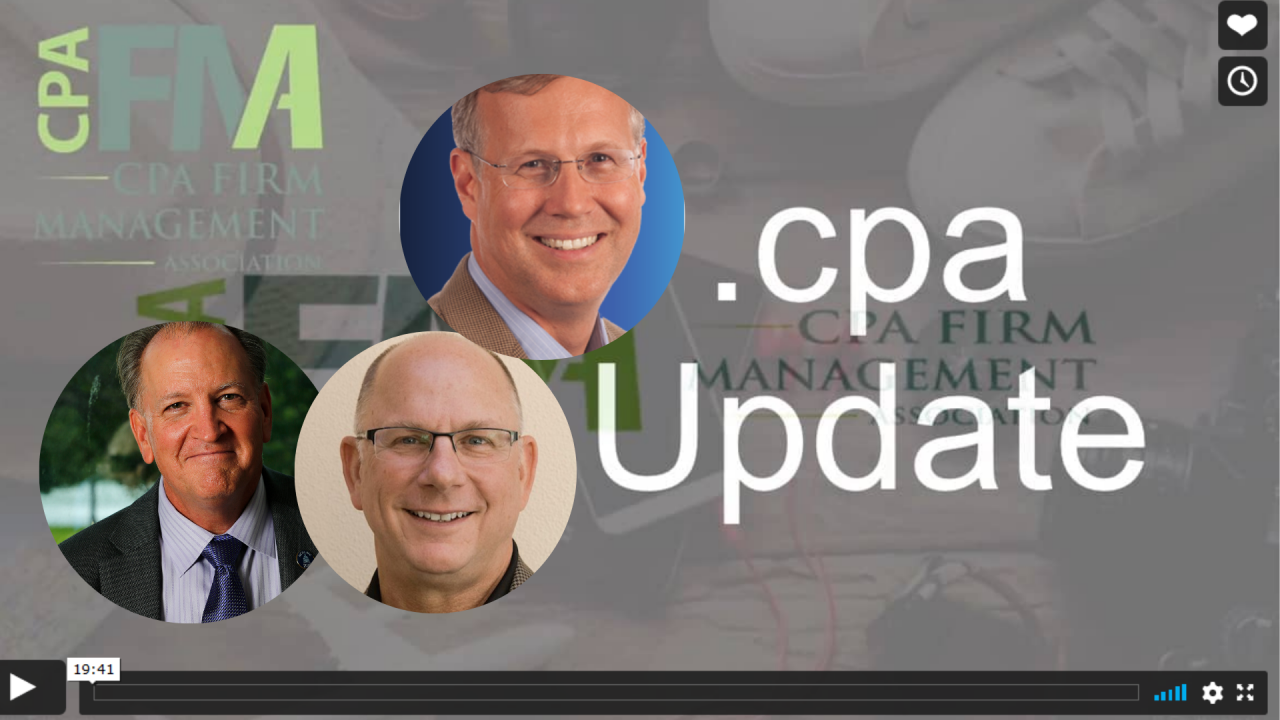 If you are in the 20% of firms your size that have not applied for .CPA, it is important for you to listen to the following video overview from Erik Asgeirsson, Roman Kepczyk and Bill Reeb on why you should register at least your firm's name prior to January 15th. This video also addresses the top questions being asked by CPA firms.
Read More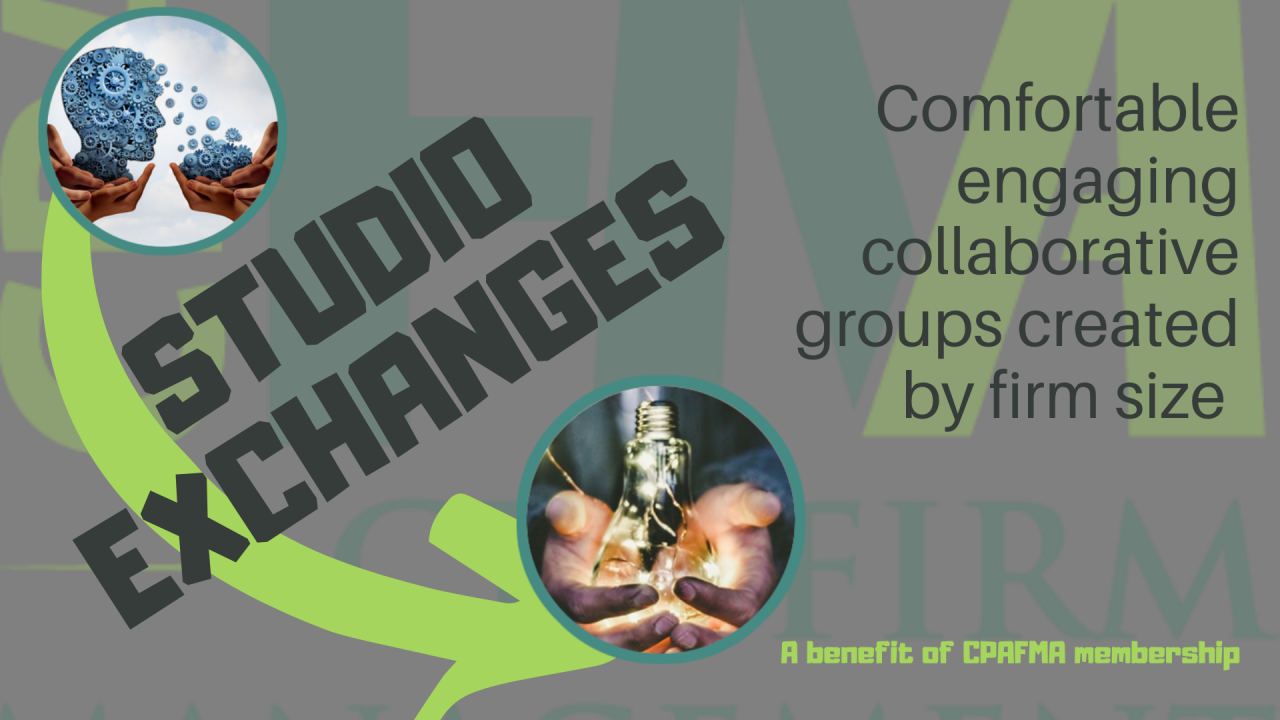 Are you looking to join a cohort of CPA firm managers of like firm size? CPAFMA has developed Studio Exchanges with you in mind! This offering is free to everyone within a member firm who has management responsibilities.
Read More