February 2021 Article Archives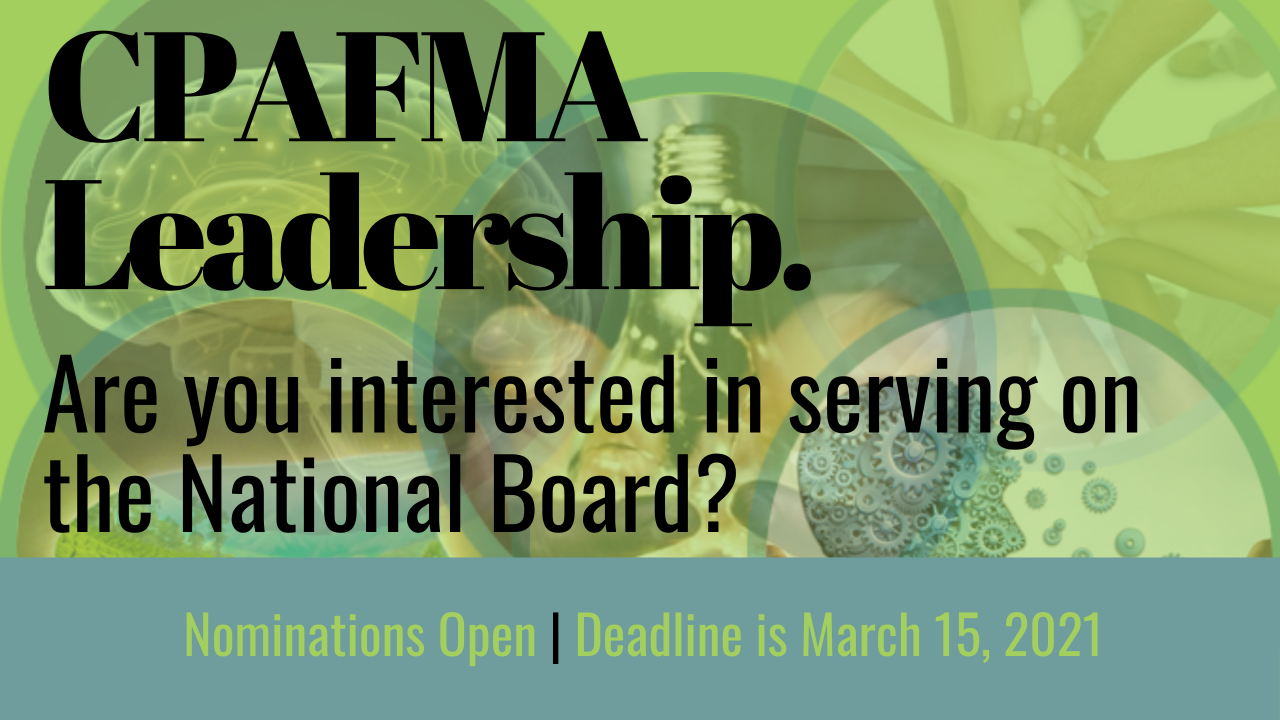 Are you willing to step forward as a leader in the profession and join the CPAFMA National Board of Directors? Do you know a CPAFMA peer who would be perfect for this important role? The CPAFMA Board of Directors is seeking qualified candidates to be considered for Board service for the 2021-2022 year. If you and/or another person responsible for the day-to-day management of your firm have a commitment to the organization and to the profession ...
Read More
Are you as excited for CPAFMA's 2021 National Practice Management Conference as we are? This year we are partnering with AICPA's ENGAGE, the biggest accounting event of the year and it will be here before you know it, June 8-10, and the updated agenda is now available. To reward our early registrants, we're offering a limited-time discount - sign up today and you'll save $100. ENGAGE brings together ten tracks focused on a ...
Read More