August 2019 Article Archives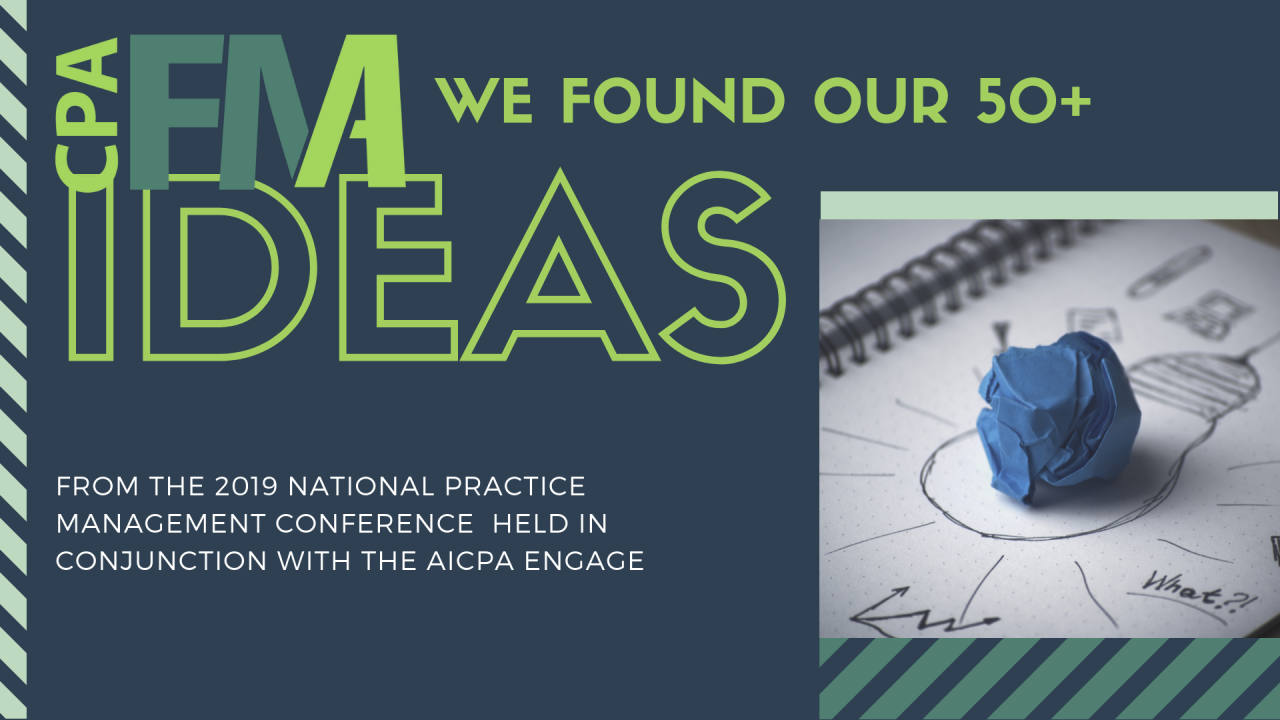 Thank you to all AICPA ENGAGE/CPA National Practice Management Conference participants who contributed to our 50 Ideas in 50 Minutes session which actually generated 57 ideas. Special thanks to our facilitator, Bob Biddle, PAFM and company. If you are interested in learning more about these ideas, contact CPAFMA HQ.
Read More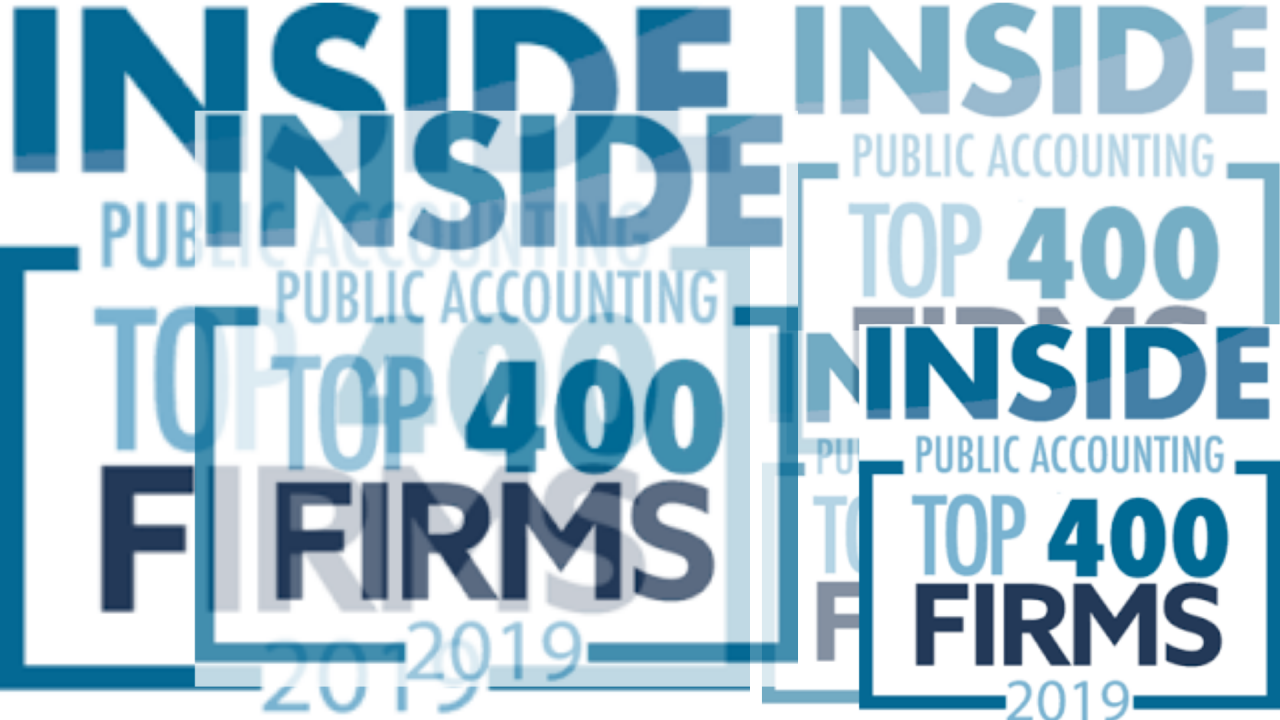 The publishers of INSIDE Public Accounting (IPA), the award-winning newsletter for the public accounting profession, announce the release of IPA's annual financial performance analysis and ranking of the nation's 400 largest public accounting firms. Rankings of The IPA 100 FirmsNow in its 29th year, the IPA 100 lists the 100 largest public accounting firms. The IPA 100 is made up of the Big 4, which collectively generated over $60 ...
Read More