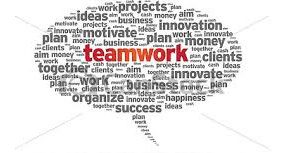 Working with a New Managing Partner
A couple of disclaimers:
I have been with my Firm for 31 years
I have worked with six Managing Partners (we have only had two others including the Founding Partner in our 77 years in business)
Today our Managing Partner is elected for a three-year term with a maximum re-election twice or a total of nine years (most have only served six years with the exception of the Founding Partner)
Today we have 16 partners and a total staff of 80 employees
We have two offices only 13 miles apart
Our current Managing Partner, Michael Cesaro, I interviewed 27 years ago as a college student and Michael is just finishing his first year as Managing Partner
So what makes it work?
Well, clearly having 31 years of experience and knowledge helps, as well as Michael and I knowing one another fairly well. But beyond that it helps, even if you are a new Firm Manager that you have some, if not all, of the following traits:
Flexibility – different Managing Partners have different management styles and you need to be adaptive.
Organized – you need to be able to juggle a lot of balls in the air at the same time and you need to keep notes of things to do or follow up on (always take a pad of paper with you when you meet with the MP or borrow paper from the MP to remind yourself of things you discuss).
Trustworthy – sometimes this takes time but you have to earn it. The Managing Partner has to know that you have his or her back and that if he or she tells you something in confidence that it stays that way.
Proactive – this is particularly true if the MP has a significant book of business. You need to bring ideas and recommendations to the MP's attention. This also sometimes means being the eyes and ears for the Managing Partner. If you hear things from other partners or staff you need to keep the MP posted, so he or she is not taken by surprised. This doesn't mean telling tales outside of school and sometimes you need to tell other partners that it is their job to communicate with the MP, not yours.
Listen, ask questions – sometimes you need to make sure you are paying attention to exactly what the MP is asking of you and if you don't understand ask for clarification.
??? - see the last paragraph as to what needs to be added here

.
Now to give you the perspective of a new Managing Partner, I have asked Michael to give you his take on working with the Firm Manager.
Bob Biddle's role as Firm Manager has evolved over his years of service with our Firm, but none more important than as a counselor to the Managing Partner. I had the fortunate opportunity to serve as a department chair and on our Firm's Executive Committee for several years prior to assuming the responsibilities of Managing Partner. In those prior roles, I worked closely with Bob and developed a positive working relationship with him. That relationship foundation serves as a crucial tool for me during my time as the MP. As a MP that holds an above average book of business for our Firm, I rely heavily on Bob's assistance as Firm Manager in helping me keep my partners and firm leadership informed. The advice and input he offers is critical in assisting me in pushing our Firm forward to achieve its strategic plan and any success our Firm enjoys while I serve as MP is a direct result of that teamwork. So, my advice for any MP and Firm Manager is to take time and develop a solid relationship to ensure a cohesive teamwork approach.
But working with a new Managing Partner is a lot like changing jobs – you may not know what you are getting into, so make the most of it and work hard to making the MP's job easier, because that is one of the hats most of us wear.
Now, let's hear from you. What did I leave off this list of traits? Email me at rbiddle@bowmanllp.com and we will add them to a future article and give you credit. Or if you just want to comment on the article send them to me.