Summer & Flexible Working Arrangements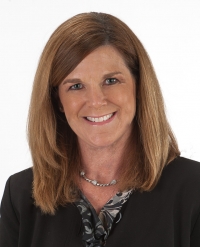 Published on June 05, 2017 by Ann White, PAFM, BDO USA, LLP
As the weather warms, schools are out and vacation plans are finalized, there will be those wanting to work flexible hours. Many firms adopt summer schedules that strike a balance between meeting client needs and extending employee benefits for additional time out of the office. Some firms have formalized programs such as closing the entire office every Friday afternoon or establish a 980 work schedule (work 80 hours in 9 days with every other Friday off) with many other firms incorporating an informal summer schedule.
Regardless of which schedule your firm offers, encouraging flexibility during the summer benefits everyone! The key of course is communication ensuring business needs are addressed. Encouraging employees to take vacation to relax and take in the great outdoors, spend time with family or spend time away from the office makes for a more satisfying experience. That means totally unplugging from email and phone calls! Not only are planned getaways important, so are the spontaneous opportunities, too.
Who doesn't like a surprise suggestion to take off an hour early on a Friday afternoon or take a long lunch once in a while? Remember, all work and no play make for a dull situation!
How will you manage your own summer flexibility? Will you take random vacation hours to be home during a workday? Will you plan a fantastic weekend getaway to a new destination? Will you take up a new exercise routine? Will you hang out by a pool after work? Will you set an example for others in your firm to do the same? By deciding what and when you can enjoy summer, you successfully balance work and summer with some advance planning.
As for me, this summer we are taking a few short trips with family - Cancun, Portland, ME and hopefully Costa Rica! Other than that, we will be hanging out either by the pool or at a nearby lake. Even though Texas summers are hot, spending time as a family is a priority for the Whites. We play washers, corn hole and of course enjoy a cool beverage or two. This summer, my husband wants to go bicycle riding on the Trinity Trails here in Fort Worth and we have plans to build our own outdoor kitchen.
As I close this article and get ready for my weekend, I'll share a bit of wisdom from my Uncle Marty. He always told us to have 3 non-work projects going on. Once you finish one, add a new one. This way, you have something to look forward to doing after work hours, your creativity and problem solving juices stay energized and you will have a sense of ongoing accomplishment!
I hope you find time to unwind and enjoy the summer months before the fall busy season hits!