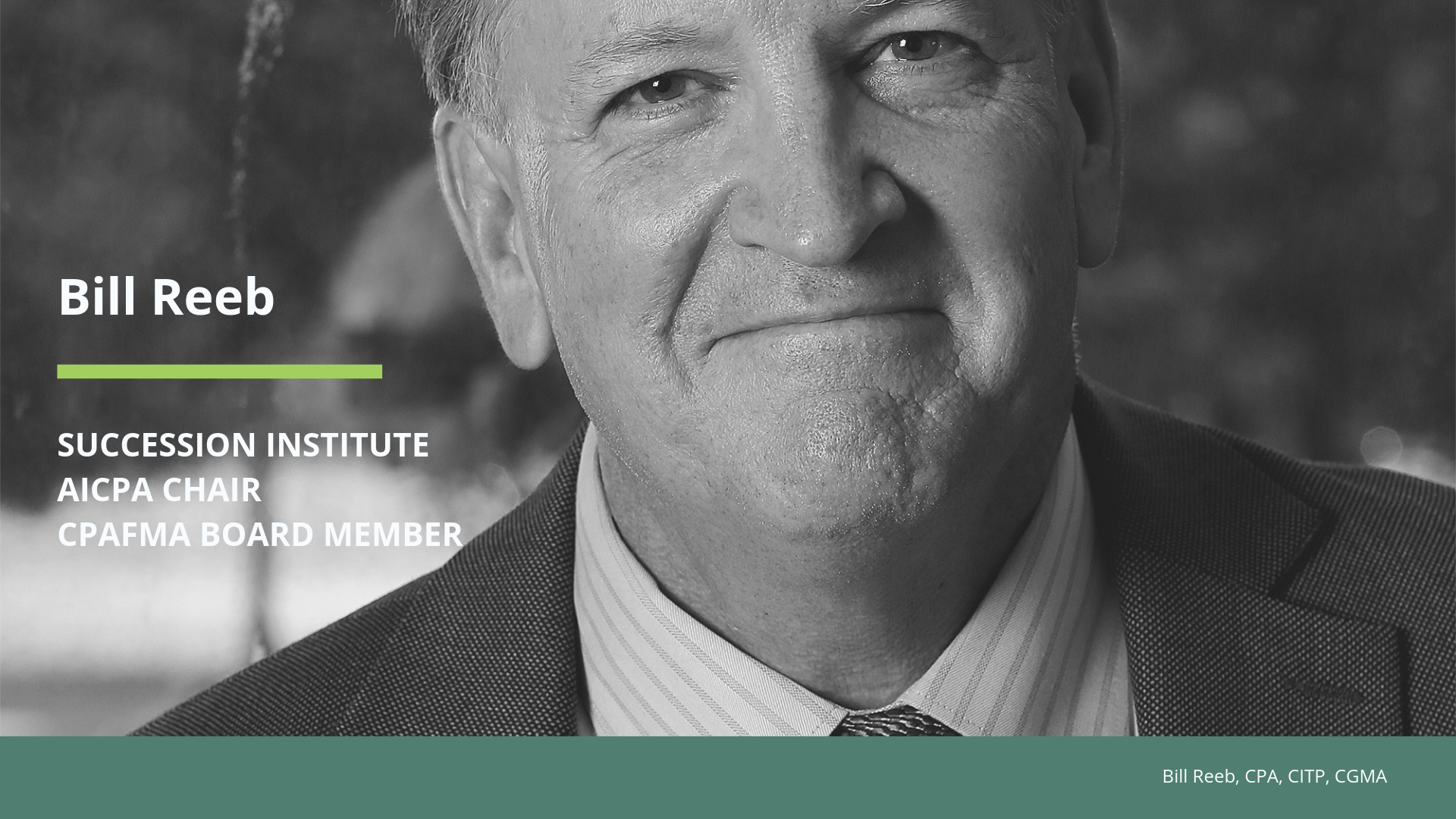 Bill Reeb Inducted as AICPA Chair
"The role we play as trusted advisors has never been more important," he stated. "Our clients and employers are challenged to stay ahead in a time when rapid innovation and change is the new world order. They need us to be with them, side-by-side, helping them navigate the complexity and uncertainty that is the world we live in today."
Let go of what you think you know:

A black belt, Reeb said martial artists are "big on humility" and that accountants should be too.

Accept that technical aptitude alone will not be enough:

Familiarity with technology and an improvement in soft skills will define future professionals. "This powerful combination of our technical expertise, technological understanding and enhanced human skills are foundational to positioning ourselves for a brighter future," he said.

Challenge what it means to be an 'accountant':

Reeb urged professionals to offer more value in audit, tax and finance services, to have a more individualistic approach for clients, and to extend assurance into emerging areas such as cybersecurity risk management, sustainability and the supply chain.

Embrace a disruptive mindset.

"We need to shift our thinking from what our profession is and what we do today to what our profession should be and what we need to be doing tomorrow," he said.
Starting June 1, Reeb will also serve as vice chair of the Association of International Certified Professional Accountants and will work closely with the Association's incoming chair, Amal Ratnayake.
Reeb holds CPA, CGMA and CITP designations. He has also held numerous volunteer leadership positions at the AICPA, previously serving as vice chair of the Institute, a member of the Board of Directors and Governing Council, and secretary of the Political Action Committee. He has also chaired the Practice Monitoring of the Future Steering Group and the Management Consulting Services Executive Committee. He is a member of the the Texas and Colorado State CPA Societies and serves as an advisory member on the board of the CPA Firm Management Association.