This Portland, Oregon Startup Wants to Eliminate the Pain of Time Tracking and Help You Find Those Lost Hours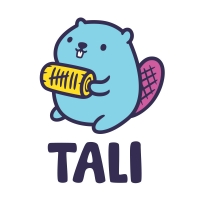 Published on June 05, 2017 by Matthew Volm, CEO, Three Matts
Every CPA has a method for tracking and logging time, whether it's pen and paper, an Excel spreadsheet, or entering directly into invoicing or accounting software. All these methods have one thing in common - they're a pain. Manual time entry is tedious and interrupts your workflow, yet the tracking of time is essential to your business. "I love tracking and logging my time," said no CPA, ever.
There are direct costs to the pain of time tracking. You lose time in the process of manually entering time, to the distraction of switching tasks to time-tracking, and to the missing time you didn't capture because it wasn't worth the annoyance. When you put those three sources of waste together, they add up! Think about how much your firm might be losing today in administrative and uncaptured time that ultimately isn't payable to the firm.
Thankfully, there is a solution in Tali - a productivity assistant power by artificial intelligence that captures your time hands-free via voice. With Tali, you can track your time throughout the day without losing focus or having to take yourself away from your current task. And Tali creates instant reports, by email or via direct integration with your existing invoicing or billing system, saving you the time you would normally use to separately enter time at the end of the day, week or month. Tali's intelligence delivers actionable insights and analytics based on the data it collects to help you become a more productive accountant and CPA firm.
Interested in learning more and trying out the product? Tali is currently accepting signups for beta and pre-order, with openings for CPA firms that would like to participate. You can sign up at www.telltali.com or e-mail Matt Volm, CEO, at volm@threematts.com. Stop tracking your time and start understanding it, with Tali.