CPAFMA's ACE Award Recipient Announced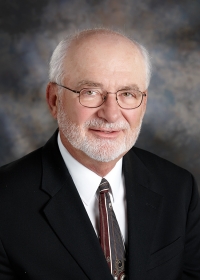 Published on June 30, 2017
Norman D. Saale, PAFM, Chief Operating Officer with McDermott & Miller and now Lutz employee in Grand Island, Nebraska, received the CPA Firm Management Association's ACE (Achievement, Commitment, Excellence) Award at its June 2017 National Practice Management Conference in Fort Worth, Texas.
During the awards presentation, Robert E. Biddle, Jr., PAFM, outgoing CPA Firm Management Association (CPAFMA) President, noted Saale's skills in professionally managing Lutz's practice, including internal operations of the firm with respect to financial oversight, budget preparation, human resources, CPE, technology, benefit and risk management insurance and programs, banking, campus recruiting and executive functions for the Board of Directors/Shareholders. According to Andrew Janzen, President and CEO of McDermott & Miller, now a Shareholder at Lutz, "Norm has always functioned as if he was an owner as he took care of everyone from shareholder to the new employee in some fashion. Norm's only weakness may be that he tries too hard, but that is a great weakness to possess."
Saale was instrumental in holding the McDermott & Miller offices together these last several years, until the fall of 2016 when three of the four offices would make the decision to join Lutz & Company PC with one office venturing out on their own. McDermott & Miller had four offices with a lot of local autonomy, practicing more as an association than a firm. Saale served as the primary lead during the decision making and initial implementation process. Once a new CEO was named, Saale served as an advisor and confidant. Saale's retirement announcement was the springboard for many to make a determination of their future plans. Many of the shareholders of M&M credit Saale with getting them to the point that they could make their decisions and work through a successful transition. The acquisition presented itself as a great opportunity to former M&M shareholders and employees in three offices and propelled Lutz to become one of the "Top 100 Accounting Firms".
Saale was the inspiration and driving force of the firm when it came to deciding the firm's future direction and served as the firm spokesperson on all merger and acquisition discussions. With Saale being able to handle so much of the administration responsibilities, the shareholders were able to spend their time on client matters – M&M was Saale's number one client.
Allan Koltin, KCG Koltin Consulting Group says, "Norm has a way of not just seeing when things are wrong or need to change, but more importantly he always has a win-win solution to problems. His selfless passion allows him to see the firm succeed and it's never about him but rather always what is best for the firm."
"Norm is a smart, organized and affable leader. He is excellent at making people feel welcome, included and important and this has served him well," according to nationally-acclaimed consultant Jennifer Wilson with ConvergenceCoaching.
Saale served on the CPA Firm Management Association's National Board of Directors for eight years including the position of National Chair. During his term, he led the organization through a strategic plan and was instrumental in the development of a rebranding initiative. Bill Reeb, a nationally recognized consultant with Succession Institute had the opportunity to work with Saale for the last six years. "I found Norm to be an excellent leader. He has a rare and wonderful blend of talent, knowledge, accountability, intuition and humor," says Reeb.
Originally slated to retire at the end of 2016, the executive team at McDermott & Miller asked him to stay on through the transition. Saale is now scheduled to retire as of August 31, 2017. Mike Walenz, former CEO of McDermott & Miller has known Saale for the 24 years he was with M&M, having served on the selection committee to hire Saale. Walenz worked with Saale almost daily. "Norm is the ultimate professional. His organizational skills, communication skills and thoroughness and follow through made him a great COO. His calm low-key approach earned him respect from everyone he worked with," according to Walenz.
Andrew Janzen, former CEO of McDermott & Miller joined CPAFMA for its National Practice Management Conference and the presentation of the award to Saale on June 22 in a Diamonds & Denim themed evening at the Fort Worth Club featuring the world-renowned improv group, Four Day Weekend. According to Janzen, "It is with sincere regret that I say Norm did not get enough credit from the stakeholders during his career, due in large part to the fact that he was so good at his job that many things went unnoticed and thus underappreciated. While not an owner, Norm treated the firm like his own and his dedication, leadership, and organizational skills will be sorely missed when he retires. We are extremely grateful and lucky that Norm was willing to extend his planned retirement to help complete our acquisition."
Saale was humbled and honored to receive the award. His career, which also included twenty years at regional and national law firms was a testament to the role of the CPA firm manager.
The ACE Award is the profession's most prestigious honor and has been presented to some of the country's most experienced and respected firm managers since its 1989 inception. Recipients must hold a senior-level administration position for a public
accounting firm with criteria focusing on leadership and the administrator's strategic impact on the firm's profits and growth.
In addition to the honor on a personal and firm level, Saale received a one-year complimentary CPAFMA firm membership, free attendance at the 2018 CPAFMA National Practice Management Conference in Las Vegas, and a handsome plaque. Those at Lutz who will assume Saale's responsibilities will be invited to utilize these rewards.
CPAFMA continues its emphasis on its recently re-branded firm management certification program – the PAFM™ (Public Accounting Firm Manager), a program Saale was instrumental in launching while serving the Association. Certification for Firm Managers enhances the status and acceptance of the position within the industry, and creates a significant recognition for those managing accounting firms who achieve the designation.
CPAFMA is the recognized leader in CPA firm practice management delivering valuable education and collaboration opportunities for those interested in elevating their practice and strategically growing their firms. CPAFMA is a strategic enabler of relationships and provider of valuable connections, resources and education to support holistic CPAF firm practice management in areas such as strategy/partner issues, human resources, technology, finance, marketing and business development, in-firm communications, client service, operations and facilities. Many CPAFMA members put forth a great deal of effort toward educating the public accounting profession about the benefits of hiring professional firm managers to manage the business affairs of their respective firms. They have also largely shaped the profession, determined direction for firm management career pathing, and have been on the cutting edge of developments in our profession.