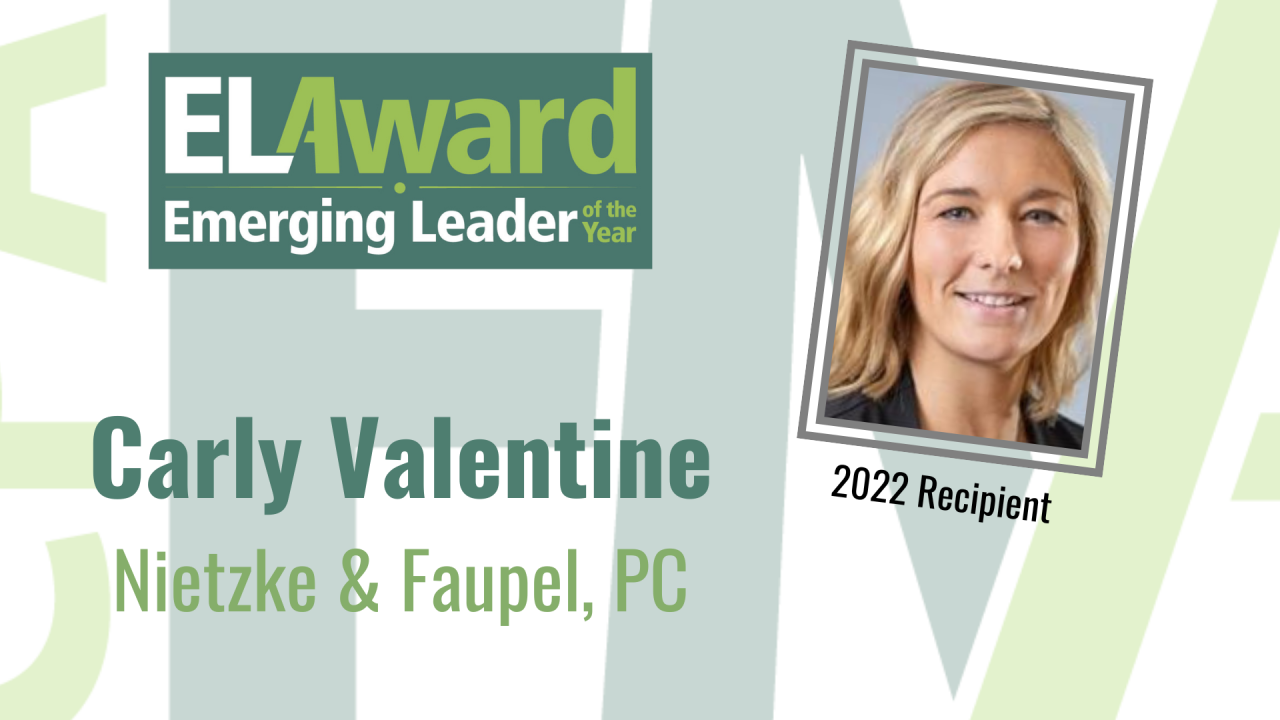 CPAFMA Presents 2022 Emerging Leader of the Year Award
The CPAFMA was honored to present their 2022 Emerging Leader of the Year Award during CONNECTIONS2022 held in late June in Portland, Maine. The recipient of this year's award is an individual who demonstrates a dedication to the CPA firm management profession through strong leadership, teamwork, and integrity, while continually developing their knowledge and experience, necessary in this ever-changing profession.
According to this year's recipient's managing partner, "she has been awesome to work with at our firm. I don't know how we could be the firm we are without her. She has become the backbone and the heart and soul of our firm."
This individual is Carly Valentine, Firm Administrator with Nietzke & Faupel, PC in Pigeon, Michigan. Carly joined the firm in 2017 working part-time in the tax department and became their Firm Administrator in 2020. While the firm was planning to move to a cloud-based system in May of 2020, the pandemic made this transition a priority and with Carly responsible for IT, she contributed immensely to the firm being able to work from home and make the conversion to the new cloud-based system a success. Her other responsibilities include HR activities, maintain the books and records for the firm's operating company and the firm's real estate company and acting secretary for the firm's Board of Directors.
Carly continues to develop her with the firm in cooperation with the firm's prior COO who is transitioning to retirement.
Congratulations to Carly Valentine on a much deserved recognition from CPA Firm Management Association.