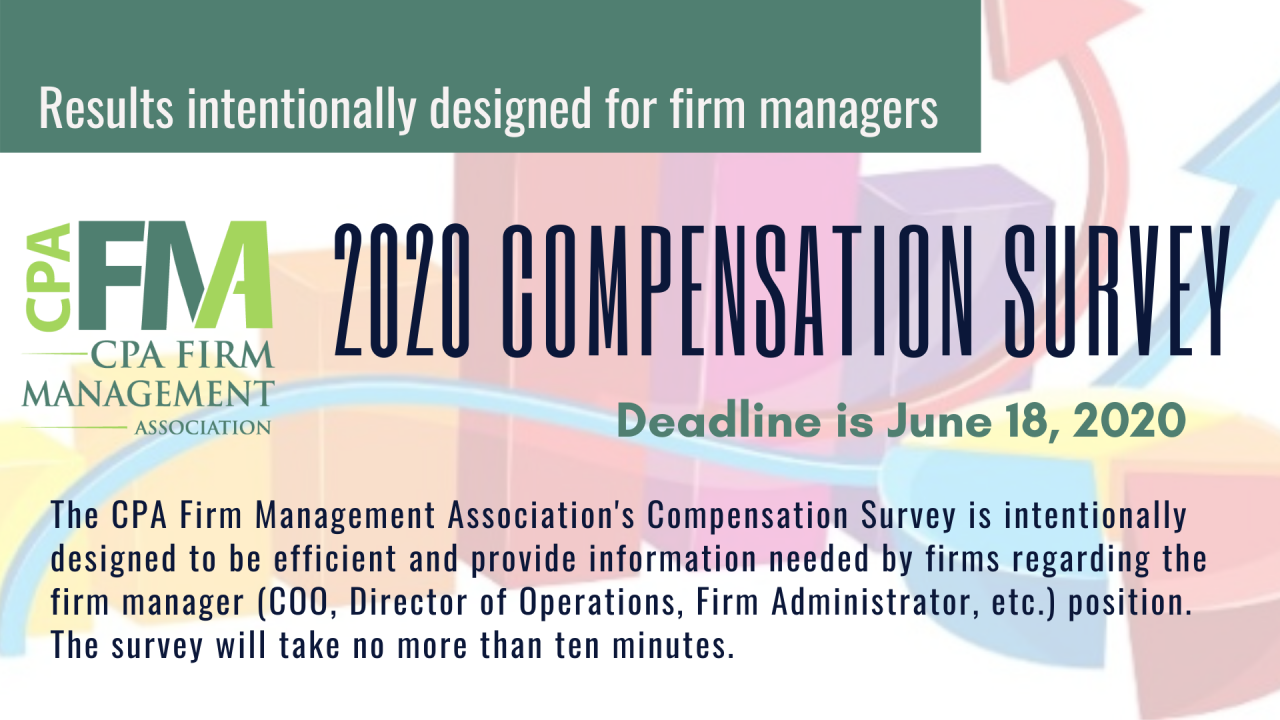 CPAFMA Launches 2020 Firm Manager Compensation Survey
The CPA Firm Management Association is conducting an informal
compensation survey
. The survey is intentionally designed to be efficient and provide information needed by firms regarding the firm manager position.
Completing the survey will take no more than ten minutes and should be completed by the firm manager (Administrative Partner, COO, Director of Operations, Firm Manager, Officer Administrator, etc.). Data will be captured electronically and results distributed to members the first week of July 2020. All data will be confidential.
The deadline is June 18, 2020 at midnight local time.
To complete the survey, click
here
.