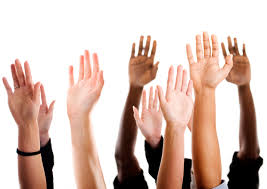 CPAFMA Board Nominations Open
Are you willing to step forward as a leader in the profession and join the CPAFMA National Board of Directors? Do you know a CPAFMA peer who would be perfect for this important role?

The CPAFMA Board of Directors is seeking qualified candidates to be considered for Board service. If you have a commitment to the organization and to the profession and are willing to invest some time and energy in helping to make a difference, please complete the Association's Nominee Resume (available on-line) and submit by March 1, 2020. This application should be completed by the individual being nominated.
Important Facts About Board Service –
Candidates must be a CPAFMA member in good standing.
Directors are elected for a two-year term with one Director position elected for a one-year term
There are four, face-to-face Board meetings a year (January, April/May, August and November) with a meeting in conjunction with the National Practice Management Conference. The Board also conducts several teleconferences throughout the year, one hour in length.
Estimated 3-5 hours per month, on average, time commitment for CPAFMA Board of Director members outside of face-to-face Board meetings and the National Conference.
CPAFMA pays for travel and accommodations for the four face-to-face Board meetings each year. Travel and accommodations for the Board meeting in conjunction with the National Conference are the responsibility of the Board member.
Nine members of the CPAFMA Board are required to carry the PAFM designation. All candidates are encouraged to carry or work towards the Public Accounting Firm Manager designation through the Association.
The Board term begins July 1, 2020. Board member-elects are encouraged to attend the 2020 National Practice Management Conference.
Participation is fun and the connections you make are priceless and last a lifetime!
If you have questions about service to the organization, contact CPAFMA at info@cpafma.org or call (937) 222-0030.
For an application and additional information including a profile of a Board member and expectations, click here.