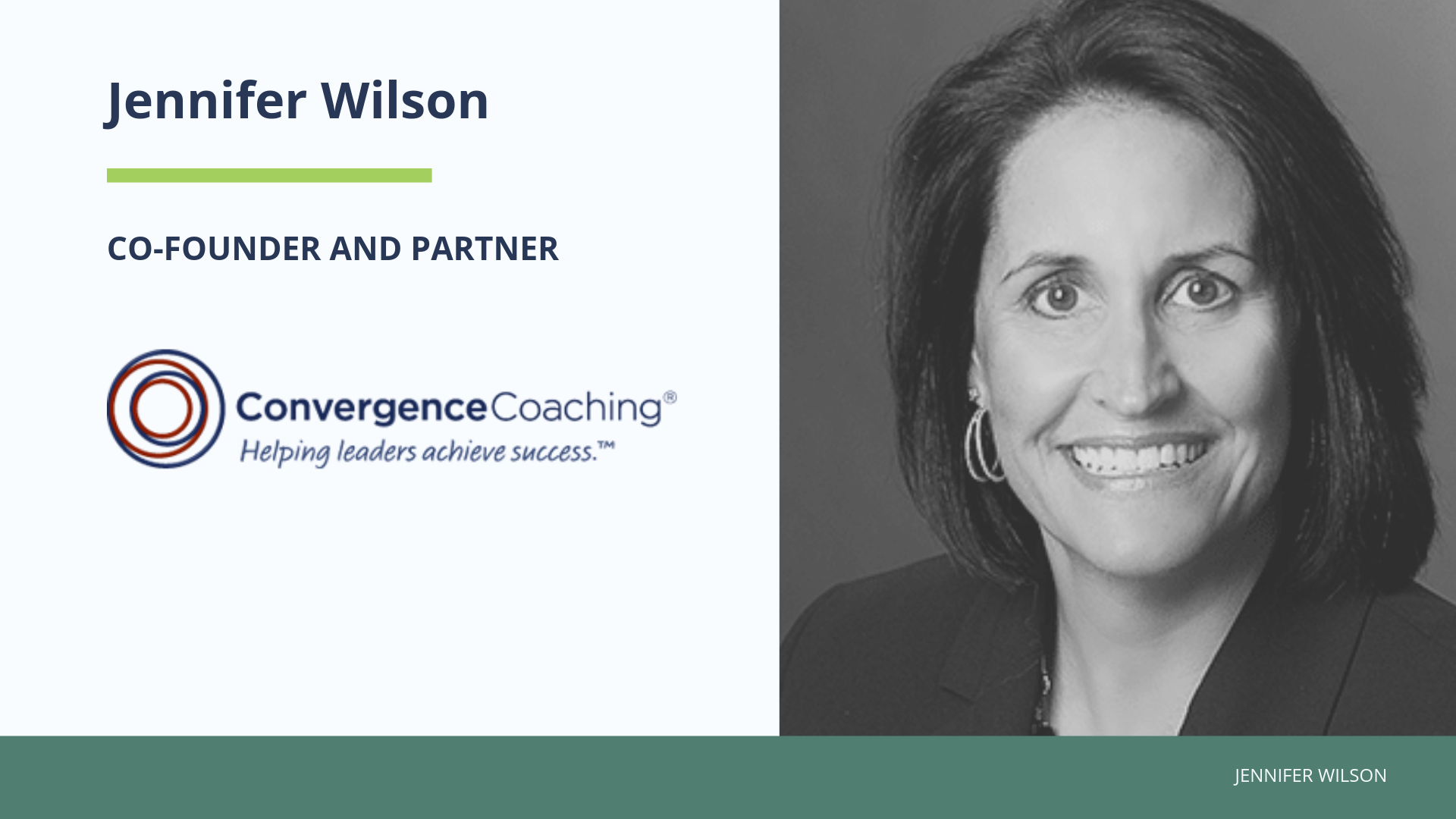 ConvergenceCoaching Partner and Co-Founder Jennifer Wilson Inducted into CPA Practice Advisor Accounting Hall of Fame
Jennifer Wilson is the first woman to join the group whose members are thought leaders and influencers in the public accounting profession.
Allan D. Koltin, CEO of Koltin Consulting Group and prior inductee into the CPA Practice Advisor's Accounting Hall of Fame commented, "I can't think of anyone more deserving for this honor than Jennifer Wilson. She is a visionary and thought leader that has impacted so many firms and leaders with her knowledge, creativity, and drive for excellence. She isn't afraid to be the minority opinion in the room and stand up for what she believes is the right thing to do. Her uncompromising values and passion to help others are truly remarkable".
CPA Practice Advisor made the announcement at the 11th annual Accounting Thought Leader Symposium in Indianapolis. According to CPA Practice Advisor, the Thought Leader Symposium "brings together key influencers in the accounting profession for interactive discussions with each other and engagement with vendors that are shaping the profession and small businesses." Existing Thought Leader Symposium participants are responsible for selecting new inductees.
"What an honor to join such a prestigious group of consultants to the profession," commented Jennifer Wilson. "It is all-the-more special to be invited to join a group of professionals who have acted as mentors, supporters and role models for me on my technology, accounting and consulting journey. It was truly surreal to have my name called for this honor and I will do all that I can to further future consultants the way that my fellow Hall of Famers have supported me," continued Wilson.
To learn more about the announcement, visit www.cpapracticeadvisor.com.