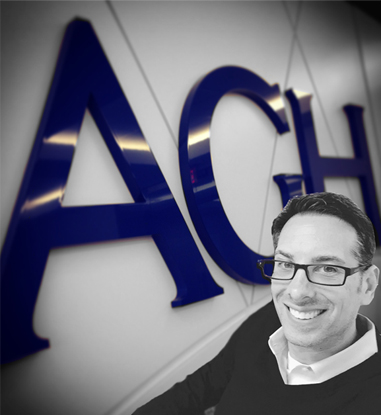 Conducting Your Busy Season Symphony
It's February which means it's that time of year again. You know, the season that shall not be named for fear of a real-life reenactment of something from the Walking Dead.
The truth is busy season is hard.
Busy season is hard mentally, physically, and emotionally for your staff who give up their weekends and work extended hours to guarantee client satisfaction. Busy season is also hard for the administrative teams that are doing everything they can to support the staff.
There is of course another – often forgotten and overlooked – truth that also revolves around busy season, which is that busy season, is the time to build relationships and pursue opportunities.
How a Firm Administrator handles the pressures and opportunities of busy season strongly impacts the success of any firm. I was recently reminded of this during a lunch with a former Firm Administrator who asked me if I felt like a cruise director during this time of the year. I laughed about it, but the comparison got me thinking about the role a Firm Administrator plays during busy season. I believe our job resembles more of an Orchestra Conductor. As conductors, it is our responsibility to make sure everyone is in harmony and always on the same page. Some instruments may start playing earlier than others, but we all have to be in-sync at the end. Here are what I believe to be the three most important parts of the job to ensure a successful busy season.
Know the sheet music
Staying on top of technical and legislatives updates is essential. An orchestra cannot function if the members of the ensemble do not know the music they are playing. Busy season is the time of year when new tax laws come into effect. For example, this year ACA changes are affecting 2014 tax returns, and this means that these changes have to be accounted for. A Firm Administrator might not be the technical expert, but they should make sure that the communication of any new tax laws is taking place with the staff and help facilitate any additional conversations that need to happen.
Know who is going to play each instrument
In a musical ensemble every member has a distinct role, and each role is vital to ensure the music they play is beautiful and complete. It is the conductor's responsibility to ensure that each member of the ensemble understands their roles and how to properly fulfill them. During busy season, a Firm Administrator must also ensure that each vital role within the firm is being fulfilled, and that the staff is not being overworked. There is a fine line that is occasionally blurred between making sure people are working to their capacity but are not being overworked, and it is the Firm Administrator's responsibility to know the difference. I take a look at staff hours weekly just to make sure no one is working extremely long or abnormal hours because I want to make sure we don't burn out our staff. I also look at non-chargeable time to make sure everyone is focused on the client. Jody Padar said it best in her blog in Accounting Today, "Opportunity Season…is a cool and positive name." Busy season is the greatest time of the year for a CPA firm to focus on revenue by ensuring client satisfaction. By keeping the client in mind and ensuring the firm is properly staffed we are able to create a foundation for busy season success.
Know when to take a breath
A conductor knows when his musicians need to breathe. A trumpet player cannot simply play Beethoven's greatest symphony in one breath, and a conductor knows that. Just as a trumpet player cannot play through a symphony without taking a breath, your staff cannot go through busy season without some form of stress relief. You don't have to do something expensive or elaborate to help the staff decompress, but a simple wear a hat to work day or a Wednesday jeans day goes a long way. Remember your company is its people –there is no greater asset – and it is essential to let them know that they are valued and appreciated not just during busy season but also throughout the year. The activities you choose depend on your company, culture, and clients. Depending on what fits your company, it may even be fun to include your clients and let them know why your staff is dressed down or why everyone is wearing a hat. In fact, your clients might be appreciative of your efforts to ensure a healthy workplace atmosphere. For example, we have clients who bring us breakfast or lunch because they know it's a crazy time of the year. If you have a budget for this kind of stuff, you can buy bagels, have a food truck come to the office, or – everyone's favorite – bring in a masseuse for the staff. We even have partners make pancakes for the staff one morning. Regardless of the activity, the Firm Administrator should figure out ways to keep the staff happy and as stress free as possible. This year one of the fun things we've done for busy season is make a special Busy Season Jam List (pictured below) which we emailed out to our staff with the following letter: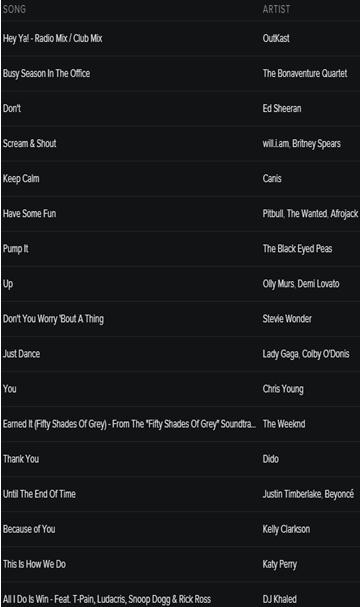 Hey Ya!

Ready or not here I come – busy season's in the office. Don't scream and shout, keep calm and have some fun. Pump it up! Don't you worry 'bout a thing, just dance, you earned it! Thank you until the end of time because of you this is how we do: all we do is win!
Firm Administrators are tasked with ensuring and maintaining harmony during the most stressful time of year. This is no easy task, but by focusing on technical developments, staffing needs, and stress-relief we can help guide our firms through the most difficult of symphonies.
Larry Sheftel is President of the AAA Atlanta Chapter and is the Chief Administrative Officer at AGH, LLC.