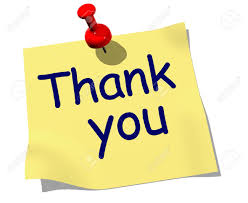 Our Chair Says Thank You
As I begin my one year term as your Chair of the CPAFMA, I think it is appropriate to say "thank you" to a number of individuals.
First and foremost, thank you to Jim Fahey, AAAPM, our Immediate Past Chair. Jim has served with distinction over the last seven years as Education Director, Treasurer, Vice Chair and Chair. Jim is a leader who has always kept our members and our association in the forefront, and we look forward to Jim continuing to be involved in our profession for many more years to come. Jim will continue to serve on the Board for one more year.
Janine Zirrith completed her term with the Board as Immediate Past Chair on June 30th. Prior to that Janine was Chair, Vice Chair, Secretary, and Director of Chapter Development. I have had the pleasure of dealing with her on both the national and local level (Janine was the founding President) of the New Jersey Chapter. On a personal level she has been one of those members that I have counted on for guidance whether it be for the national association, the local chapter, or specific questions relating to my firm. Janine will be missed as a member of the Board, but we are certain she will continue to be involved with our organization. Janine is also a past Ace Award recipient - that last word, winner, certainly describes Janine.
I have one more thank you and that is to a former member and Chair of the Board, Norm Saale. Norm announced his impending retirement from his firm prior to the National Practice Management Conference in Baltimore. Norm will officially retire at the end of the year, but I didn't want to write this after he left. Norm, like so many members of the CPAFMA, has been an inspiration and confidant to me over the years. Okay, we have also shared a beer or two over the last 15 years, but more important than all of that, he is a friend. We wish Norm and his bride of 47 years, Phyllis, a retirement of good health and good wishes as they get to spend more time with their two children and two grandchildren and of course Hawaii.
On behalf of all the members, thanks Jim, Janine and Norm for your outstanding leadership, guidance and friendship.