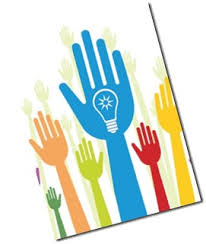 AAA's HR Fly-In and PCPS's Human Capital Forum Join Forces
The Association for Accounting Administration's HR Fly-In and PCPS's Human Capital Forum have collaborated for the first time to offer Culture and People Matter Most: Strategies to Attract, Engage and Retain Your Firm's Most Valuable Asset. This Forum & Fly-In will take place immediately following the Practitioners Symposium and Tech + Conference and AAA National Practice Management/AAM Summit Conference on June 10-11, featuring one of the 100 Most Influential People in Accounting as named by Accounting Today, Jennifer Wilson of ConvergenceCoaching.

Jennifer has developed this highly interactive session specifically for public accounting firm HR professionals to include the following attendee-determined topics and more:
Opportunities to exchange best practices with firm HR professionals from all over North America
Exclusive HR tolls and resources
Professional Trends - Stay up-to-date on what is on the horizon for CPA firms; what are partners worried about? Find out what is keeping your partners up at night.
Assess your firm's culture and position it as clearly differentiated from other firms in your area as a firm of the future.
How to develop a community of prospective employees and address with the difficult question of "in reach" when recruiting
How to leverage the feedback from an employee advisory board feedback and/or an employee engagement survey results
How to manage remote employee work arrangements, flexible work schedules and other "time and place" issues
How to drive Driving change and transition amidst resistance, particularly from mature leaders
As we know all too well, the war for talent is aggressive and is expected to intensify as the Baby Boomer generation retires. Is your firm prioritizing cultural efforts that will maximize Generation X and Millennials' engagement as future firm leaders? CPA firms embracing opportunities to develop future leaders through cultural shifts stand the best chance of remaining relevant, competitive and sustainable.
As an HR professional who regularly advises leadership in developing human resources strategies focused upon achieving business results, your participation in this session will enable you to deliver tangible employee engagement concepts such as how to develop a work anytime anywhere programs, how to harness the ideas of younger generations moving your firm to the next level, and methods to help your firm leadership recognize the impact that a dynamic culture has on your firm's future successes.

Attendees will leave this session with concrete strategies, ideas, and connections to HR professionals who will serve as an invaluable post-conference resources.

This not-to-be-missed Forum/Fly-In will begin at 12:30 PM on June 10 and conclude at 12:30 PM on June 11 at Walt Disney's Swan and Dolphin Hotel. Whether you are attending the AAA National Practice Management Conference or just attending the AAA and PCPS Human Capital Forum & Fly-In, you will find the experience in Orlando outstanding.

For more information or to register visit http://www.cpaadmin.org/2015_hr_flyin/.