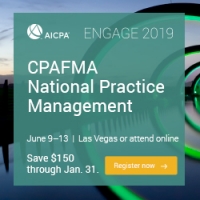 Published on January 14, 2019
Save with promo code ENG19CPAFMA - Business strategy. Global economics and politics. Inspiring leadership. Every part of your day is touched by some aspect of these big-picture issues. Explore the impact during the CPAFMA National Practice Management Conference with access to AICPA ENGAGE keynote sessions -
Monday, June 10
The Fat Tail: The Power of Political Knowledge for Strategic Investing by Ian Bremmer, President and Founder, Eurasia Group
Ian is the creator of Wall Street's first global political risk index (GPRI), author of New York Times best-selling books, foreign affairs columnist at Time and professor at New York University.
Read More >>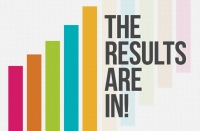 Published on January 07, 2019
In recognition of the evolving trends in digital operations, the CPAFMA 2019 Digitally Driven Firm Survey - formerly the CPAFMA Paperless Benchmarking Survey, the longest running paperless benchmarking survey in the accounting profession - was conducted as an update to the Association's 2017 survey. This important resource has been updated to provide you with the valuable, consistent benchmarking that we've all come to rely on through CPA Firm Management Association. Thank you to Roman Kepczyk, Right Networks for spearheading this project.
Read More >>