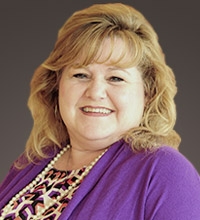 Published on September 10, 2018
Kimberly Fitzgerald, PAFM, Director, Firm Administrator with Squire, Lemkin & Company LLP in Rockville, Maryland, received the CPA Firm Management Association's ACE (Achievement, Commitment, Excellence) Award at its June 2018 National Practice Management Conference held in partnership with AICPA ENGAGE in Las Vegas, Nevada.
During the awards presentation, Jane Johnson, MBA, CMPE, PAFM, outgoing CPA Firm Management Association (CPAFMA) President, noted Fitzgerald's skills in professionally managing Squire, Lemkin & Company's practice, including managing the administrative staff, overseeing all firm financial transactions and reporting, troubleshooting IT systems in coordination with the firm's IT consultants as well as handling all human resource matters. She works closely with the managing partner as well as other partners in all aspects of firm management.
Read More >>