Published on February 12, 2018 by AICPA Board of Examiners
The AICPA Board of Examiners approved January 1, 2019 (19Q1) as the date content related to the "Tax Cuts and Jobs Act of 2017" will be eligible for testing on the Uniform CPA Examination. For the rest of 2018, the exam will continue to test the tax laws and regulations in effect before the enactment of the new law. For detailed information, view the AICPA's exam announcement.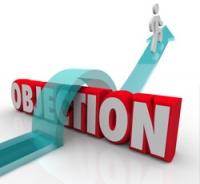 Published on February 06, 2018 by AICPA's Private Companies Practice Section
Are you concerned about how to handle pricing objections from clients or prospective clients? Most will pay reasonable fees for quality, valuable service so it's important to have conversations to help address any concerns. This document provides some tips to guide the dialogue.
This PCPS Overcoming Pricing Objections Tool is an example of the turnkey practice management tools and resources PCPS delivers. PCPS is an add-on firm membership section within the AICPA. A PCPS firm membership at only $35 per CPA, up to a max of $700 per firm, is a great investment for a broad range of practice management resources. Find out if you are already a PCPS member or take a quick tour to learn more.
Read More >>