March 2017 Article Archives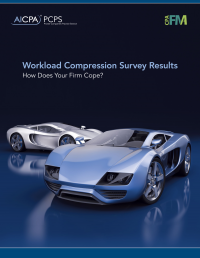 Published on March 27, 2017 by CPAFMA and PCPS
How Does Your Firm Cope?
The AICPA characterizes workload compression as a condition of excessive job demands caused by the 1986 Tax Reform Act (TRA). The TRA severely limited the ability of businesses to use anything other than a calendar year-end reporting for tax purposes. Consequently, professional accountants find their tax and audit work compressed into the first quarter of each year. In an earlier study, Cluskey and Vaux (1997a) found job stressors, such as excessive job demands, contributed to job stress, which ultimately leads to degraded job performance. Cluskey and Vaux (1997b) also found workload compression to be a possible contributor to occupational stress in professional accountants. Many firms have incorporated specific management practices to help their employees cope with the extremely high job demands during this period of workload compression.
Read More >>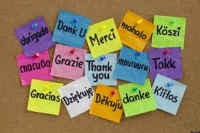 Published on March 27, 2017
Take a few minutes out of your busy day to show gratitude to those in your firm. Using PCPS Intentional Gratitude Actions can help increase motivation, teamwork, personal knowledge and build a strong firm culture. Find out more about creating a culture of gratitude with this accompanying Podcast.
This PCPS Intentional Gratitude Actions Worksheet and Pocast are examples of turnkey tools and solutions the PCPS delivers. PCPS is an add-on firm membership section with the AICPA and alliance partner with CPAFMA. A PCPS firm membership is only $35 per CPA, up to a max of $700 per firm and is a great investment for the wealth of resources. Find out if you are already a PCPS member by emailing pcps@aicpa.org or take a quick tour to learn more.
Read More >>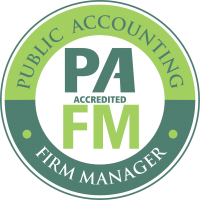 Published on March 10, 2017
The Association for Accounting Administration became the CPA Firm Management Association for many reasons, all of which are applicable to our certification program. We want a larger reach, we want to be more inclusive of the firm management arena and we want those involved in managing CPA firms to know they are not alone and as thought leaders, we can make a difference when it comes to the success level of firms throughout the U.S. and Canada.
To better align with the Association's new name, CPAFMA has officially changed the name of our Accredited Administrator in Accounting Practice Management (AAAPM) designation. The designation will continue to transition from a designation of AAAPM to PAFM, Public Accounting Firm Manager. We hope our current and future certified professionals like the change.
Read More >>