Someone Should Do Something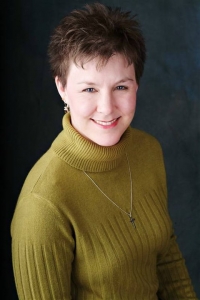 Published on October 26, 2017 by Tiffany Taft, PAFM, Baker Holtz
Have you ever said that? I have….at home, in my community, in my family, and at work. We all see places where change should happen, improvements could be made, and help is needed. And we all think, "someone should do something".
I joined CPAFMA because I needed a resource to help me do my job. I needed information and tools and a good old fashioned sounding board. I found all that in my state chapter. And the more I got involved the more I wanted to be involved. If you know me, you might be surprised to know that I don't always enjoy the limelight. But by immersing myself in a group that shared my passion and my commitment to the industry, I slowly found my voice. I joined a committee, and then I joined the Board. I learned to share my vision and to believe my ideas had value.
I started to attend the CPAFMA National Practice Management Conferences and discovered another level of passion and leadership. I've grown professionally and personally. I've developed relationships and resources that have opened doors I never could have imagined.
When the National Board Applications were announced last fall, my initial reaction was to tell someone else in our Chapter that they should apply. And then that someone else told me I should apply. Yes, it was outside my comfort zone. Yes, it was a stretch of my leadership "muscle". But how could I ask someone to do something I wasn't willing to do myself? Lead by example, my mom always says. So, here I am. I'm excited to work with an amazing group of talented individuals that all believe "someone should do something"…..and they were all willing to be someone, too.