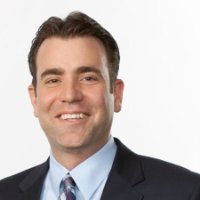 AAA Launches Successful Project Management in CPA Firms Best Practice
While you may not have one solely in the role of project manager based upon your firm size, surely you have worn the hat at one time or another. Project management is an art as no two projects are the same. Projects are both big and small, long and short. While they each have their own characteristics, one thing is common – they each have a start and an end. It is up to the project manager at your firm to make sure the initiative is on time and on budget. Learn from CPA firm project manager, Jim Fahey, AAAPM, some facts for those new to the concept and seasoned veterans who have been down this road before. This best practice includes a sample job description for those firms ready for a project manager.
For a copy of this Best Practice, click here.
Jim Fahey, AAAPM is the Project Director at HBK CPAs & Consultants, a Top 100 CPA firm with offices in OH, PA, NJ and FL. He has more than 25 years CPA firm experience working in human resources, recruiting, training and development, technology and practice management. Jim's CPA firm experience covers a 25 person local firm, an 85-person regional firm and now a 400 person national firm. This broad experience helps him understand the unique needs of firms large and small. Jim is a board member of the Association for Accounting Administration and The Ohio Foundation of Independent Colleges. When not at the office, you'll find him in a competitive game of Scrabble or knee deep in a river fly fishing.