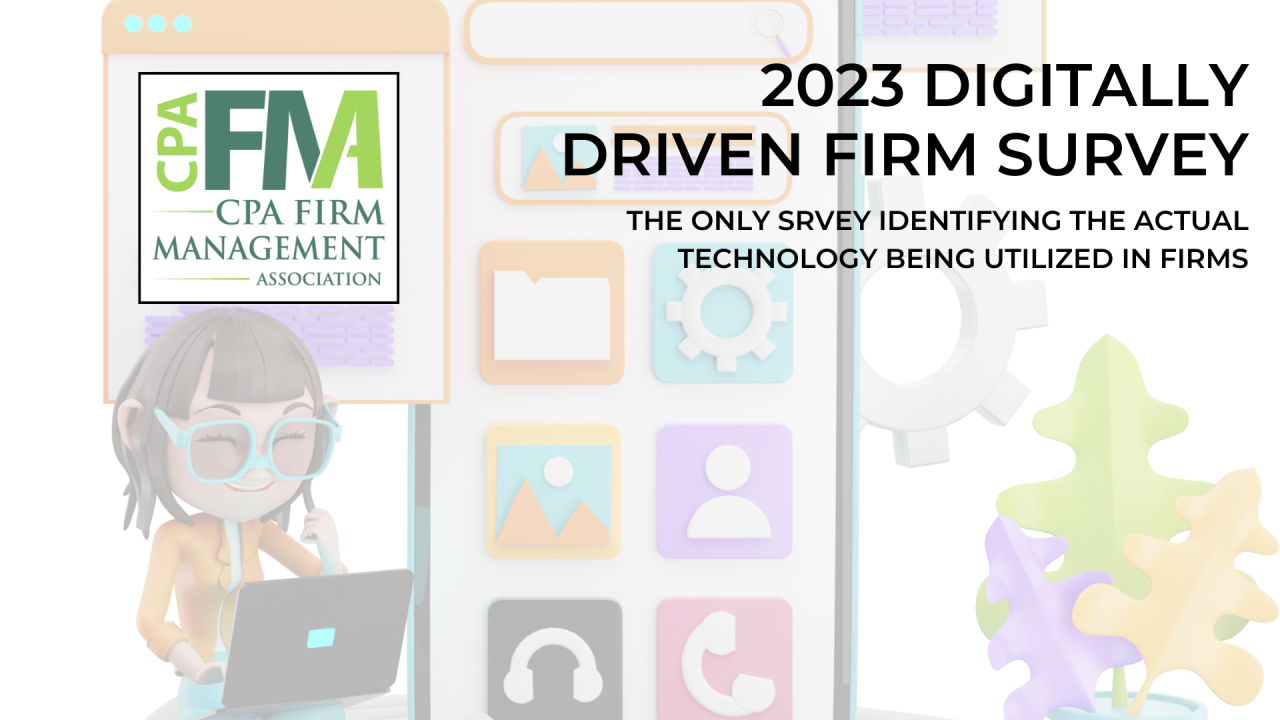 2023 CPAFMA Digitally Driven Firm Benchmark Survey Findings Released
The CPA Firm Management Association completed its 2023 Digitally Driven (Paperless) Benchmarking Survey in December 2022 to find out the status of digitally driven office practices in member firms for the 2023 busy season. This "paperless" benchmarking survey has been conducted every two years since 2003 to help identify digital trends that member firms are adopting within their practices. This year 126 firms participated in the survey with the results summarized and compared to the 2021 findings (where applicable).
Click here to look at the findings and benchmark your firm.
Roman H. Kepczyk, CPA.CITP, PAFM is the Director of Firm Technology Strategy for Right Networks and works exclusively with accounting firms to implement today's leading best practices and technologies incorporating Lean Six Sigma methodologies to optimize firm production workflows. Roman is a CPAFMA Advisory Board Member and been consistently listed as one of Accounting Today's Top 100 Most Influential People in Accounting, INSIDE Public Accounting's Most Recommended Consultants, and CPA Practice Advisors Top Thought Leaders to the profession.