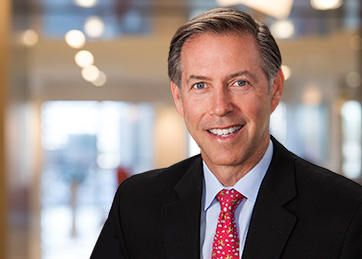 It Seems Like Just Yesterday . . .
It seems like just yesterday that I attended my first CPAFMA/AAA Annual Conference. I was immediately impressed by the timely insights of the presenters and facilitators, the thoughtful nature of the breakout session discussions, and the genuinely supportive interaction of the several hundred participants.
But when I heard the glowing testimonial from Wilkin & Guttenplan's Managing Partner Ed Guttenplan about Janine Zirrith, AAAPM, the 2005 ACE Award Winner, I was sold. Who was this Firm, and more importantly, who was this amazing woman?! I really wanted to get to know them both.
I don't have to tell you…This organization is something special, and the participants in the CPAFMA even more so. At the time, I knew that there were several members of CPAFMA that were also independent members of the BDO Alliance USA. I just didn't know how many, and how pervasive membership was amongst our Alliance Firms.
If we fast forward to today, of the 185 CPA firms in BDO Alliance USA, 56 are CPAFMA members. And of the 10 Board Members, 5 belong to the BDO Alliance, including the current Chair, Vice Chair, Treasurer and Secretary. So our connection is deep.
While job titles and specific roles may vary among CPAFMA members, the critical nature of firm practice management areas covered cannot be overstated. In order to operate a profitable, top performing CPA firm in this highly competitive and dynamic marketplace, effective management of all the human resources, technology, finance, marketing and business development, internal communications, client service, operations and facilities is not an option. It is a prerequisite. And CPAFMA members make it all happen -- professionally and seamlessly.
When the dust settles on our 2016 calendars, and as we enter 2017, I am hopeful that your firm leadership recognizes the tremendous value that you provide to your firms -- day in and day out. And how your efforts directly impact the top and bottom lines. How fortunate they are to have your stewardship.

We look forward to the time when all 185 members of the BDO Alliance USA are also CPAFMA members, and we are working hard to achieve this. All my colleagues in the other 44 CPA Firm Associations and Alliances should have a similar goal as well.
And yes, if they are so lucky, they'll have the opportunity to connect with the 2017 ACE Award Winner in Fort Worth. Just like I did in 2005, and ever since.