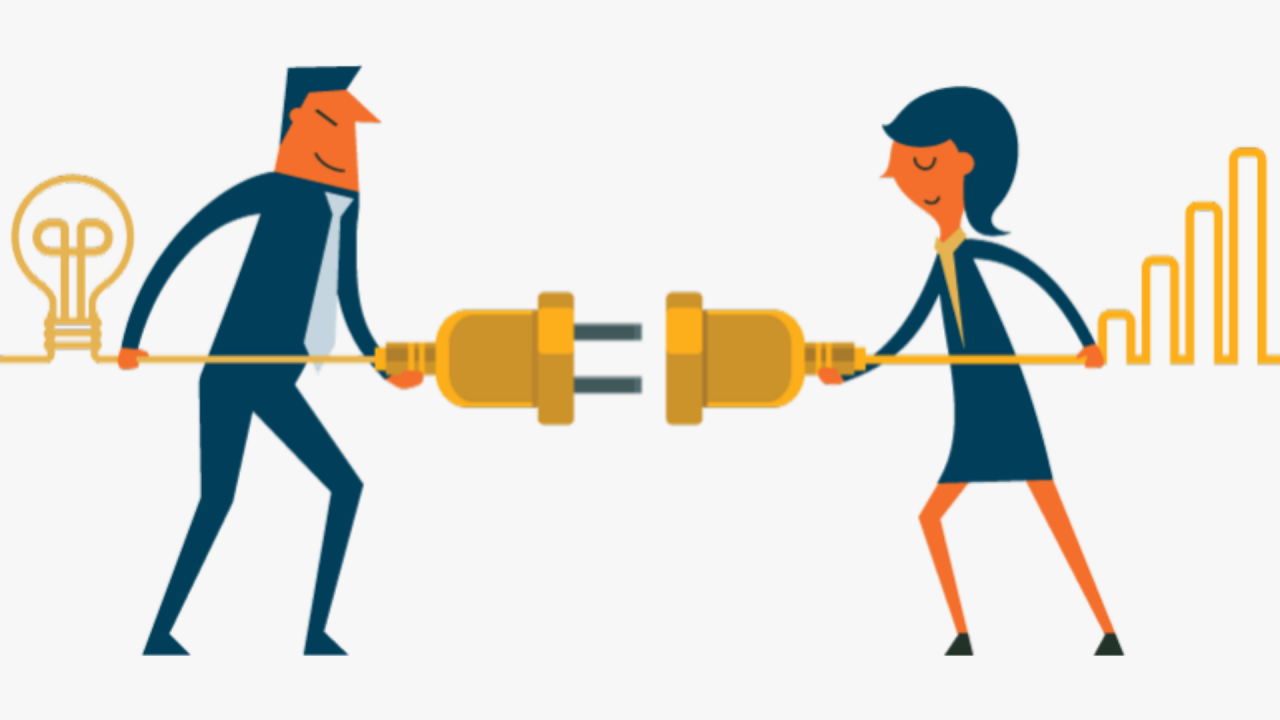 Recent Mergers and Acquisitions: New Year Brings Flurry of Activity
The new year has kicked off with a lot of activity in the M&A area. Please share your news with CPAFMA so we can share with fellow members.
Aprio LLP, Atlanta-based IPA 100 firm is expanding its presence in the Northeast by merging in Tarlow & Co. of New York. Founded in 1940, Tarlow serves businesses and individuals across the tri-state area and in key markets across the U.S. As part of the deal, Tarlow's team members, including five partners, will join Aprio, and Tarlow Managing Partner Adam Venokur will serve as northeast regional managing partner.
BDO USA is expanding in Florida by adding Morrison, Brown, Argiz & Farra LLC, a Top 50 Firm in Miami, effective Jan. 16. The M&A deal will be BDO's eighth in the past year. The Top 10 Firm's fiscal year 2020 revenue totaled $1.8 billion, up 11 percent year-over-year. The firm hopes to reach $2 billion in FY21 by expanding its existing market in places like South Florida while investing in new services. MBAF CPAs ranked No. 36 on Accounting Today's 2020 list of the Top 100 Firms. MBAF's annual revenue was $135 million as of June 30, 2020. The firm has over 60 partners and more than 500 employees. BDO USA ranked No. 7 on Accounting Today's 2020 list of the Top 100 Firms, and over 600 partners and 8,000 employees. MBAF is the biggest accounting and professional services firm based in Florida, and one of the largest Hispanic-owned businesses in the region. The firm dates back to 1969. As a part of the deal, MBAF affiliates WhiteOwl and Fiscal Management Associates LLC will also join BDO, with WhiteOwl becoming part of BDO Digital. FMA will become BDO-FMA LLC, adding a complementary nonprofit practice to BDO's own. FMA serves more than 400 nonprofit organizations and funders.
BerryDunn, a Top 100 Firm based in Portland, Maine, has added VantagePoint Healthcare Advisors, a health care compliance, consulting and credentialing firm in Hamden, Connecticut, effective Jan. 1. Both firms have long worked together to help clients in the health care industry. BerryDunn ranked 61st on Accounting Today's 2020 list of the Top 100 Firms. BerryDunn's net revenue was $100,873,600 for the fiscal year ended June 30, 2020. The firm has 51 principals and over 500 employees. VantagePoint has two principals and more than 20 employees. BerryDunn provides assurance, tax, and consulting services to various industries, including financial services, health care, education, and government. The firm has served the health care industry for more than 40 years with various consulting and auditing services, including health care data analytics and Medicaid and technology consulting. With the merger, the firms' combined experience in revenue cycle assessments and health care compliance and credentialing will add more capacity to serve clients. The merger will expand BerryDunn's geographic footprint and client reach in southern New England. BerryDunn has maintained a Hartford-area office since 2017, and added a Boston presence when it merged in Rodman CPAs in July 2019. With offices in six states and employees in over 30 states, BerryDunn is planning to open a state-of-the-art national headquarters in Portland, Maine, in early 2021 to create a hub to support its employees with training, technology and professional development.
Calvetti Ferguson, a Houston-based accounting and advisory firm, has acquired CPA firm Larkin, Ervin, and Shirley LLP, a firm that specializes in providing expatriate tax services, effective Jan. 1. Based in The Woodlands, Texas, Larkin-Ervin is the latest M&A deal for Calvetti Ferguson, which has expanded its headcount to 140 across Dallas, Fort Worth, Houston, San Antonio, and the Woodlands by acquiring several firms, including a deal with Mark M. Jones Associates last month in Fort Worth. Financial terms of the latest deal were not disclosed. Calvetti Ferguson's 2019 revenue was just over $20 million. The firm has 22 partners, including one who joined from Larkin, Ervin, and Shirley.

Citrin Cooperman, a Top 25 Firm based in New York, has expanded on the West Coast by merging in Goren, Marcus, Masino & Marsh, a firm in Los Angeles, effective Jan. 1. GMMM dates back 42 years and provides accounting, assurance, tax, management consulting, litigation services and support. The firm has a mix of real estate, law firm, entertainment, and family office based clients. Citrin ranked 23rd on Accounting Today's 2020 list of the Top 100 Firms, with $335 million in annual revenue, and approximately 240 partners and 1,160 staff. With the addition of GMMM, Citrin Cooperman will have over 120 professionals in four offices in California. GMMM has annual revenues of $7.5 million, and will be adding five partners and 22 staff members to Citrin. In December, Citrin Cooperman expanded in Fairfax, Virginia by adding Homes, Lowry, Horn & Johnson. A year ago, it added LGSH in Los Angeles.

J.S. Held, a consulting firm based in Jericho, New York, has acquired Mehner CPAs, Simon Consulting, and Cohen Volk Economic Consulting Group. The deal adds new services and more than 30 financial and advisory professionals to J.S. Held. The addition of Mehner CPAs augments J.S. Held's ability to offer local financial experts in Southern California for matters related to family law. The Mehner team works with attorneys and high-net-worth individuals to provide forensic accounting services such as business valuation, business litigation, forensic tax and accounting analysis, and expert witness testimony. Mehner CPAs is led by Glenn Mehner and based in Orange County, California. The acquisition of Simon Consulting brings a new turnaround & restructuring practice group to the firm. Based in Phoenix, the Simon Consulting team is led by Peter Davis, Dan Williams and Barry Monheit. It provides turnaround, restructuring, receivership, litigation, business valuation, and forensic accounting services to clients. The acquisition of Cohen Volk Economic Consulting Group adds expertise in forensic economic analysis in business, personal injury, wrongful death, employment and marital litigation. J.S. Held has more than 1,000 professionals in over 100 offices across the U.S., Canada, Latin America, Europe, Asia Pacific and the Middle East.

Landmark PLC CPAs and Landmark Financial LLC, based in Little Rock, Arkansas, have merged in Arizona-based Monheit Frisch, effective Jan. 1, expanding Landmark's reach beyond Arkansas. Monheit Frisch was founded in 1971 as a sole-proprietorship CPA practice in Sun City, Arizona. The firm has evolved into a multigenerational family business that offers an array of tax and wealth management services. Monheit Frisch now has two locations in Arizona and a staff of 17 professionals. Landmark has four locations in Arkansas and a team of more than 115 people. The firm provides accounting, assurance, tax, business advisory and wealth management services. Landmark originates from a 2018 merger between two firms: Beall Barclay & Co. PLC and the Little Rock office of Thomas & Thomas LLP. Beall Barclay was founded in 1963 in Fort Smith, Arkansas, and Thomas & Thomas in 1953 in Texarkana, Arkansas.

Postlethwaite & Netterville, a Top 100 Firm based in Baton Rouge, Louisiana, has added The Koerber Company P.A., a firm in Hattiesburg, Mississippi, that focuses on valuation and litigation support, effective Jan. 1. The deal expands P&N's footprint in the Gulf region to include Koerber's office and staff in Mississippi. P&N ranked 79th on Accounting Today's 2020 list of the Top 100 Firms. The firm earned approximately $56 million in annual revenue in fiscal year 2020, while Koerber made around $1.2 million in annual revenue. P&N has 25 shareholders and more than 400 staff members, while Koerber has three shareholders and five total staff (including the partners).

Prager Metis CPAs, a Top 50 Firm based in New York, has expanded into North Carolina by adding Blair, Bohlé & Whitsitt PLLC, a firm based in Charlotte, effective Jan. 1. As part of the deal, George Bohlé, Steven Johnston, Andy Spittle, and Bryant Whitsitt will join Prager Metis as partners, along with John Blair as an independent consultant and 14 other employees. Prager Metis currently has 115 partners and more than 600 employees. Prager Metis ranked 39th on Accounting Today's 2020 list of the Top 100 Firms. Blair, Bohlé & Whitsitt dates back over 20 years ago and offers assurance, tax, and advisory services to individuals, businesses, nonprofit, and government organizations in the Greater Charlotte area and across the Carolinas. Prager Metis posted a video about the merger here. Last year, Prager Metis added the firm of William J. Keephart, CPA, in Lawrenceville, New Jersey. It also expanded its presence in New York by adding three downstate offices of D'Arcangelo & Co. LLP and announced a merger with Shine & Co.

REDW, a Regional Leader firm based in Albuquerque, New Mexico, has continued with its strategic expansion plans by adding CPA Global Tax & Accounting, a firm in Scottsdale, Arizona, effective Jan. 15, bolstering its international tax services. As part of the deal, Pallav Acharya, owner of CPA Global Tax, will join REDW as a Principal in the firm's Phoenix office. In addition, Desylina Christensen, who was a tax professional with the Acharya firm, will join REDW as a tax senior accountant in the same office. REDW ranked 7th on Accounting Today's 2020 list of Regional Leaders for the Southwest region, with $31.24 million in annual revenue. Last year, REDW merged in Human Resources Experience LLC, an Albuquerque-based HR consulting and proactive legal practice.

Somerset CPAs and Advisors, a Regional Leader based in Indianapolis, has merged in Rowley & Company LLP, a firm in Michigan City, Indiana, effective Jan 1. Managing partner Mark T. Rowley founded Rowley & Company in 1992. Under his direction, the firm has grown to offer a variety of accounting and financial consulting services throughout Northwest Indiana, Southwest Michigan, and the greater Chicago area with the help of fellow partner, Cindy E. Weber. Their offices will remain in Michigan City. Somerset CPAs and Advisors ranked 15th on Accounting Today's 2020 Regional Leaders list for the Great Lakes region. In February of 2019, Somerset expanded in Indiana by adding Merrill & Thoman and the Jongleux CPA Group.

West & Company, a Los Angeles-based accounting and consulting firm, has added Katz & Associates, another firm in LA. Katz & Associates dates back to 1978 and specializes in tax services. As part of the deal, president Stanley Katz, president of Katz & Associates, is joining along with senior auditor Ruben Samson, senior tax accountant Jimmy Lin, and administrative staff members Eden Pinsker and Nedra Jackson. This is Fineman West's second merger in less than two years. In 2019, it added the firm of Steven L. Jager, CPA, in Sherman Oaks, California.

Wipfli, a Top 20 Firm based in Milwaukee, has added Denver-based Hughes & Company, effective Jan. 1. Hughes & Company was founded in 1999 and offers accounting, tax and business advisory services to hundreds of closely held businesses, nonprofits and individuals throughout the Rocky Mountain region. The firm focuses on the construction industry, but also has clients in the wholesale distribution industry, medical professionals and special-purpose districts. Wipfli ranked 19th on Accounting Today's 2020 list of the Top 100 Firms. Wipfli earned $392.3 million in annual revenue in fiscal year 2020. Hughes's revenue figures weren't available. Wipfli has more than 2,400 associates, over 450 partners and principals. Hughes has 11 associates, including two partners. Last year, Wipfli expanded in Portland, Maine by adding a technology consulting firm, Tidestone Solutions, in Chicago with another technology consulting firm, Punchkick Interactive, and in Denver by adding advisory firm Stratagem.
WithumSmith+Brown PC, a Top 25 Firm based in Princeton, New Jersey, has added the Doyle Carden Group LLC, a New York-based private investigative firm that's licensed in New Jersey. Doyle Carden specializes in anti-money-laundering investigations and helping with litigation services. It will be teaming up with Withum's cyber and information security services. Withum ranked No. 24 on Accounting Today's 2020 list of the Top 100 Firm, with annual revenue last year of $275 million and 1,200 team members, including 135 partners. As part of the deal, four principals from the Doyle Carden Group, including co-founder Geoffrey Doyle, will be joining Withum. They will move from their current offices to Withum's offices in Whippany and Red Bank, New Jersey, and New York City. The deal will expand Withum's anti-money-laundering services. Last January, Withum expanded to California by merging in KSJG, a firm in Irvine. In 2019, it expanded in the Boston area by merging in the firm of Rucci, Bardaro & Falzone in Woburn, Massachusetts.