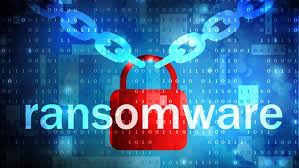 Ransomware Hits Legal Profession
According to Jorgensen & Company, a wave of ransomware is hitting lawyers on the west coast, causing state bars to issue warnings. The emails appear to be from state bar associations and reference a complaint, the details of which claim to be in an attached document. That document contains the ransomware. This isn't an unusual attack, but the apparent infection rate at small/solo firms is significant.
While this warning specifically relates to state bar associations and the legal profession, it's just a matter of time before the criminals turn their attention to the accounting firms and target CPAs. In fact, Jorgensen & Company has seen an increasing number of ransomware attacks (aka Cyber Extortion) in their CPAGold Program.

These claims can be costly and complicated and few professional liability insurers provide Cyber Extortion coverage in their policies.

For more information, contact your professional liability insurance provider or you may contact attorney and Cyber expert, Paul Paray of Zimmerman Weiser & Para LLP at (201) 281-5134.