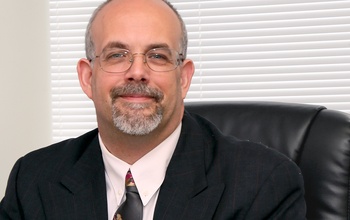 Moving through CPAFMA
My name is Michael Mariano, I am the Director of Membership and Growth for the CPAFMA. More importantly, I am a new board member. Since the day I heard about CPAFMA (known then as AAA), I have been steadily moving through this wonderful organization. At first, I knew about the CPAFMA, and just the idea of it was inspiring to me – an organization devoted to helping me to learn how to do my new job, and it was cooperative in nature. Coming from outside the Accounting Industry, these were two ideas that were astonishing. All of my previous industries were very closed in and there was never any cooperation between "competitors" – to hell with the industry as a whole, it was each to his own. It was a breath of fresh air just to understand what CPAFMA was about.

Next I was an observer. I started at local state meetings and sat in the back and didn't say anything unless directly asked – but I learned A LOT! I learned that there are many common issues, and best practices and that my contemporaries were a really great group of people. Observing was great, for me, but there had to be more, so next I was an active participant. Some of the other members had always been in public accounting and I was able to contribute based on some of my experiences from outside the industry that gave me a different perspective. I was happy to help.

Going to a National Practice Management Conference was the next stop on my trip. I didn't know what to expect, and I never could have guessed how truly wonderful it was. Just about every subject I could think of was covered in a session, and that wasn't all – the people and support was inspiring. Almost everyone was friendly and wanted to share and collaborate.

After all the help I got, I wanted to give back and bring this experience to others, so when Janine Zirrith, PAFM of Wilkin & Guttenplan, the person who had been President of the CPAFMA New Jersey chapter since forever, decided it was time to hand her baby over to go on the National Board, I decided to help and be a board member. It's really great to be able to use some of my time and energy to help people who helped me and new people who are looking for direction and guidance.

Like a shark, I have to keep moving, so when PAFM was introduced, I knew I wanted in on the ground floor. I wanted to be known as being help to this standard both within my form and within the industry. I believe it's a boon to me personally and for my firm as well. It tells the world that we have professional standards and keep them.

I'm not done moving yet, I've only been a Director for a little over five months and I have a long way to go. I do know that as I keep moving through CPAFMA, I'm going to be surrounded by great people, doing great things and making great impacts, and we'll find a way to make it fun.

What's your next move with CPAFMA?