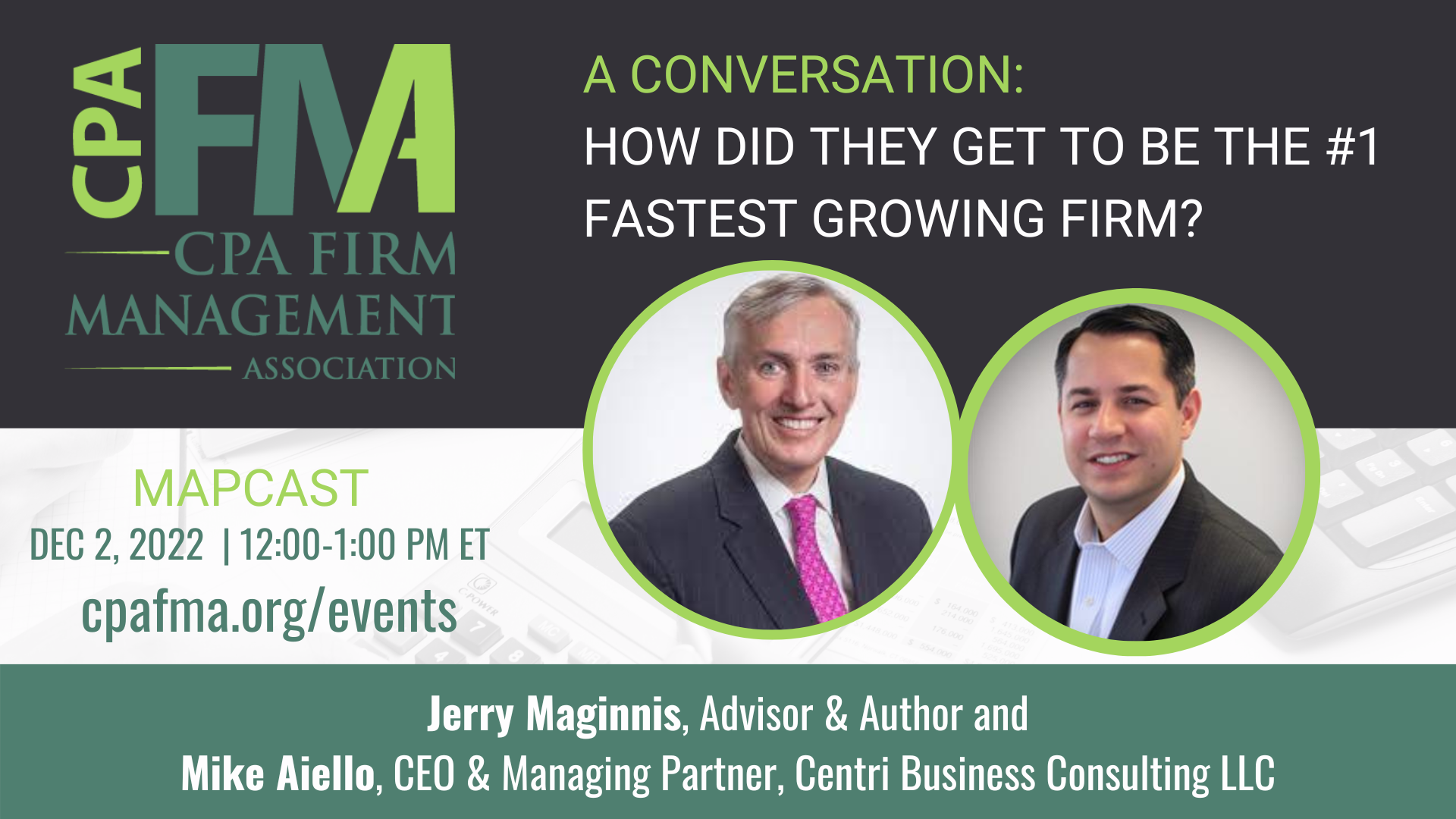 How Did They Get to Be the #1 Fastest Growing Firm?
December 2, 2022 12:00pm - 1:00pm
Cost(s): $25.00 Member / $40.00 Non-Member
Centri's agile mindset and eagerness to bring a wealth of industry backgrounds and diversity of thought to the table has resulted in vast growth and unprecedented success in recent years. In addition, CEO and Managing Partner, Mike Aiello has assembled an advisory board – whose experiences range in areas including professional services, finance and operations, private equity, and human capital – that works closely with Centri internal leadership. They advise on all matters relating to the company's growth, opportunities in the firm's existing business internally and across the industries it serves, and the success of Centri's future direction. Collectively, the Advisory Board members currently serve or have served on Boards of more than 25 public companies or private companies, ranging in size from Fortune 500 Companies to venture capital backed startups. These leaders bring a variety of experiences and proven track records for driving transformative change. This 60-minute MAPCast will feature one of Centri's Advisory Board members facilitating a conversation with Mike Aiello and identifying what it takes to be recognized as Accounting Today's "#1 Fastest Growing Firm" while its CEO is named as a Managing Partner Elite for 2022. Centri has grown vastly in recent years and the firm now includes 150+ employees and numerous clients located nationally and globally, ranging from startups to multi-billion-dollar companies. In 2021, Centri grew its top-line revenue by 87% and the number of employees at the firm by 50% from the year prior. This conversation will provide insights into the paths taken by Centri and its leadership team and how the firm is continually developing its team of professionals to exceed expectations from a client list many firms would be eager to emulate.