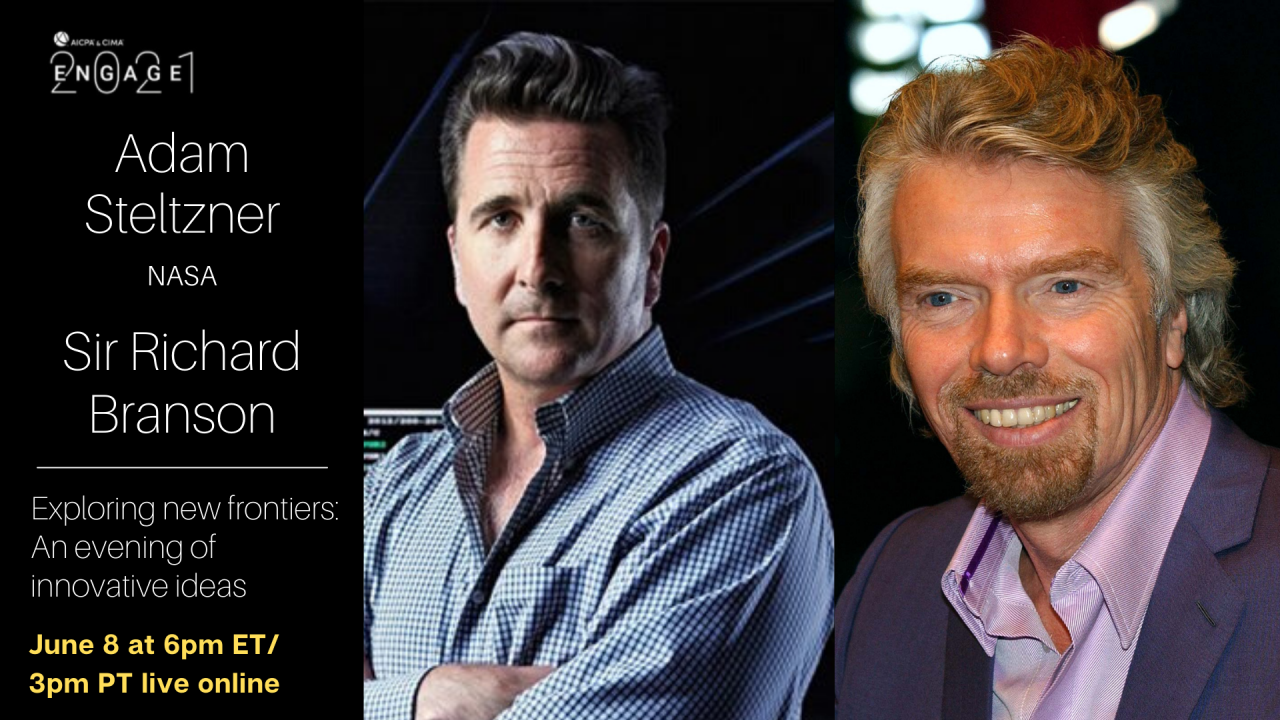 Exploring New Frontiers: An Evening of Innovative Ideas
June 8, 2021 6:00pm - 9:00pm ET
Location Information:
Live Online

Use your registration (excluding the 10-Pack registration) to hear these two exciting keynote offerings on June 8.
Into the Unknown: How Leadership, Ingenuity, and Perseverance Put a Rover on Mars
Adam Steltzner
June 8th, 2021 at 3:00 pm PT / 6:00 pm ET virtually
Only Adam Steltzner and his talented team at Jet Propulsion Lab could follow their "Curiosity" rover success with the stunning Mars 2020 mission to land the rover "Perseverance" on the red planet. The magnificent landing on Mars on February 18, 2021 was akin to hurling a dart from New York City to land in a 5-foot circle in Washington DC. More than a technological achievement, the successful mission stands as an extraordinary leadership accomplishment in the midst of a global pandemic. In his exhilarating keynote, full of fascinating anecdotes and breathtaking images, Steltzner shares his own innovation challenges, leadership struggles, and flawless execution. Most importantly, he shows how you can overcome daunting obstacles in times of uncertainty and change. The human spirit is boundless, and Steltzner leaves you unafraid to journey from your comfort zone to explore your own exciting future.
A Conversation with Sir Richard Branson in partnership with The Growth Faculty
Sir Richard Branson
June 8th, 2021 at 4:30 pm PT / 7:30 pm ET
Don't miss this exclusive opportunity to hear from one of the world's great entrepreneurs and philanthropists - Sir Richard Branson. Join event host, Jill Schlesinger (CBS News), as she explores the story behind the iconic 'Virgin' brand, delves into his innovative, creative thinking and learns about the challenges he's had to overcome to get to where he is today. You'll also hear his personal insights on the many shapes of entrepreneurship, the power of the competitive spirit and the art of the charitable business.
To gain access to both of these pre-Conference keynote sessions, register for the CPAFMA National Practice Management Conference and ENGAGE 2021 today. Both are being offered as in-person and virtual events, July 26-29, 2021.