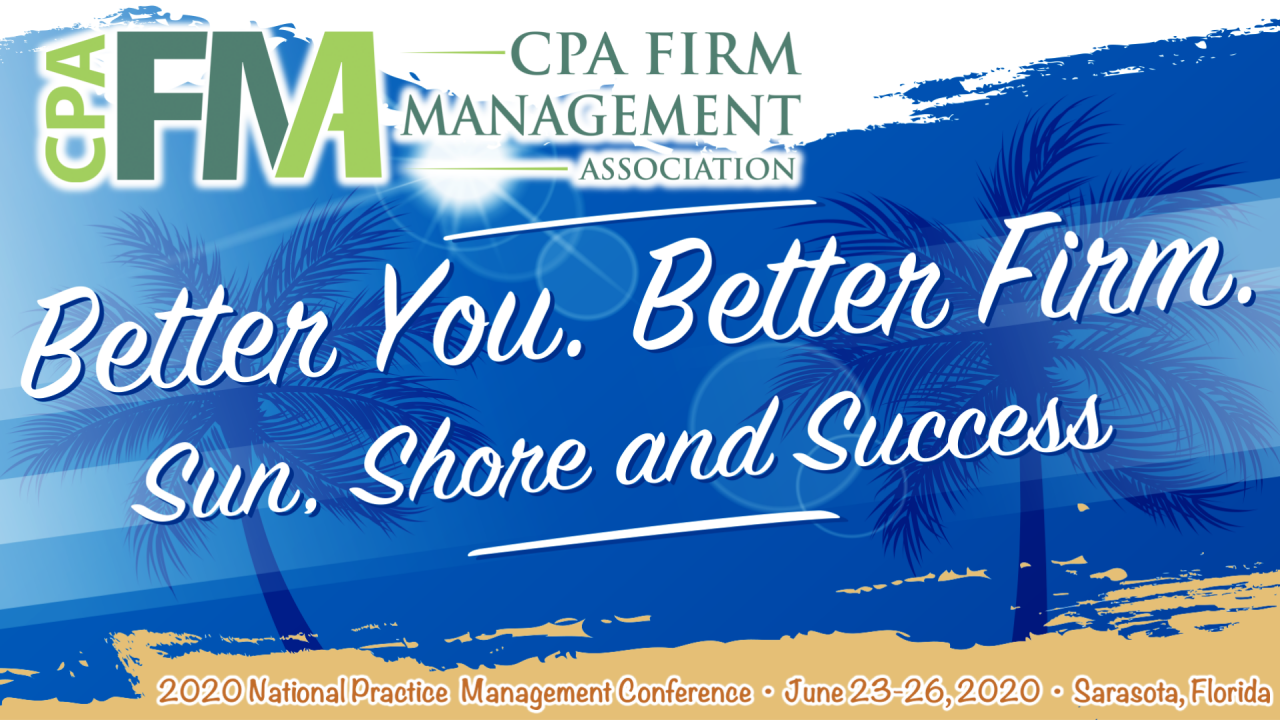 2020 National Practice Management Conference
June 23, 2020 12:00am - 26, 2020 12:00am
Location Information:
The Westin Sarasota
100 Marina View Drive
Sarasota, FL 34236
United States

The event has been exclusively designed to help participants professionally manage accounting firms of varying sizes. The two-and-a-half day educational extravaganza and exchange has something for everyone involved in accounting firm management. The event includes sessions that range from the beginner to the advanced levels. From the high-level practice management sessions to the smaller breakout sessions geared to specific problem-solving and informal gatherings designed to facilitate networking and information exchange, the Conference has sessions for accounting firm managers with one year of experience to COOs and managing partners with over 30 years of experience.

You should attend if you are . . .
• responsible for management of an accounting practice.
• responsible for the quality and profitability of your firm.
• supervising and/or training staff in an accounting firm.
• interested in developing a network of outstanding professionals.
• ready to promote your firm in today's marketplace.
• new to the profession or an experienced manager.