Are you looking at a merge? How does your firm look? Information technology impacts every aspect of accounting firm production yet is often an afterthought when considering a merger or acquisition. Roman will share real-world examples of successful and unsuccessful merger integrations including "gotcha" spoilers that could have easily been avoided. 
More Information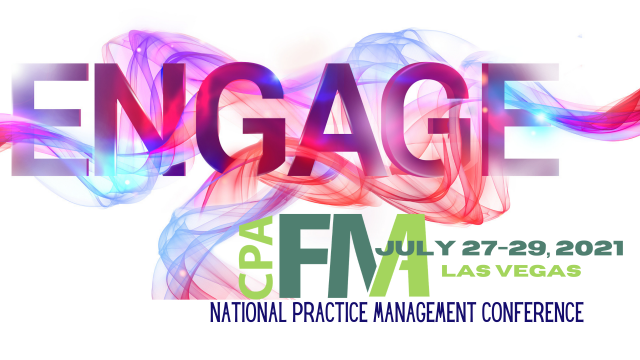 July 27 - 29, 2021
What's on the horizon for the profession? That's the multimillion-dollar question, and it's one that our thought leaders think about nonstop. Tap into their answers, insights and forecast during the CPAFMA National Practice Management Conference. You will learn precise next steps to push your business forward and emerge as an indispensable part of your firm's practice management. Your advantage during our collaboration with the AICPA ...
More Information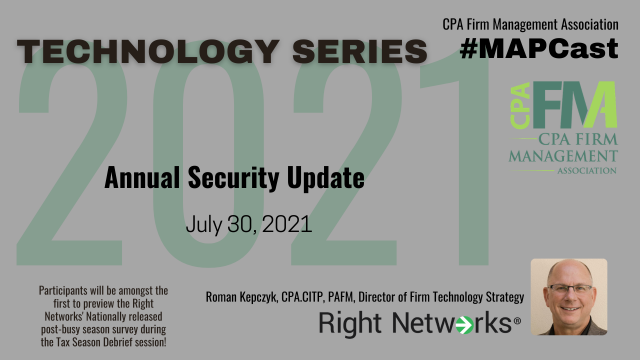 July 30, 2021
Hackers continue to get smarter every day, using social media to get to know your clients very well. Is your technology in need of an update? Join Roman H. Kepczyk, CPA.CITP, CGMA, PAFM to put together your Checklist of the latest breaches of Information Technologies.
More Information
Location for Chapter Meetings Fun Questions Answers Bethesda 47.06% This location is often associated with mysterious disappearances Bermuda Triangle Rockville 52.94% This figure is often erroneously given credit for "inventing daylight saving's time. Ben Franklin Gaithersburg 47.06% The number of hours the average person remains seated per day 13 hours Prince George 5.88% Which blockbuster summer ...