In this three-session series, learn about a preferred method in getting firm managers involved early in negotiations and discover ways firm they can balance M&A with their daily responsibilities.
More Information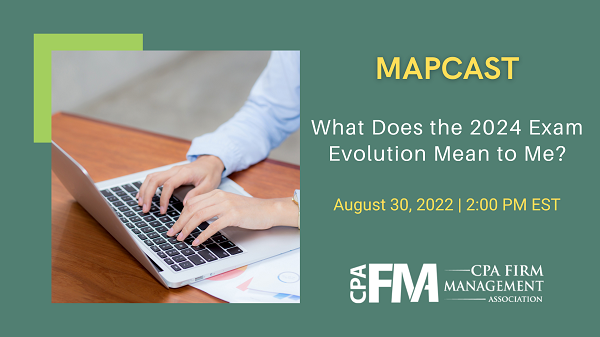 August 30, 2022
This 60-minute MAPCast will arm participants with tips and best practices that can be brought into their firms to better support a flexible workforce along with the knowledge and understanding of what the CPA exam in 2024 will look like and offer.
More Information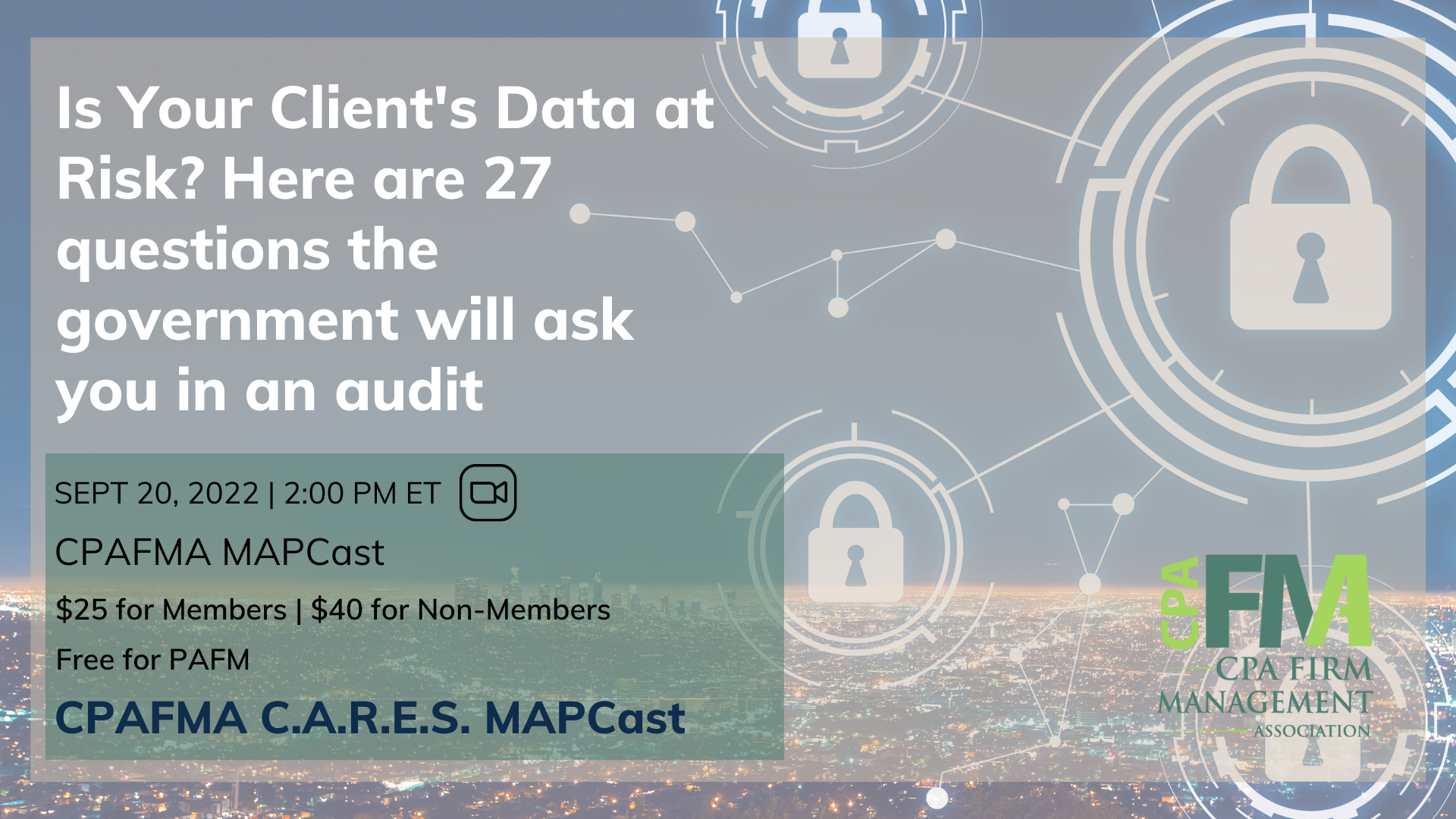 September 20, 2022
In this 60-minute session, gain access to a structured approach to a successful data security plan complete with advice to help keep your client's information safe.
More Information
Location for Chapter Meetings Fun Questions Answers Bethesda 47.06% This location is often associated with mysterious disappearances Bermuda Triangle Rockville 52.94% This figure is often erroneously given credit for "inventing daylight saving's time. Ben Franklin Gaithersburg 47.06% The number of hours the average person remains seated per day 13 hours Prince George 5.88% Which blockbuster summer ...