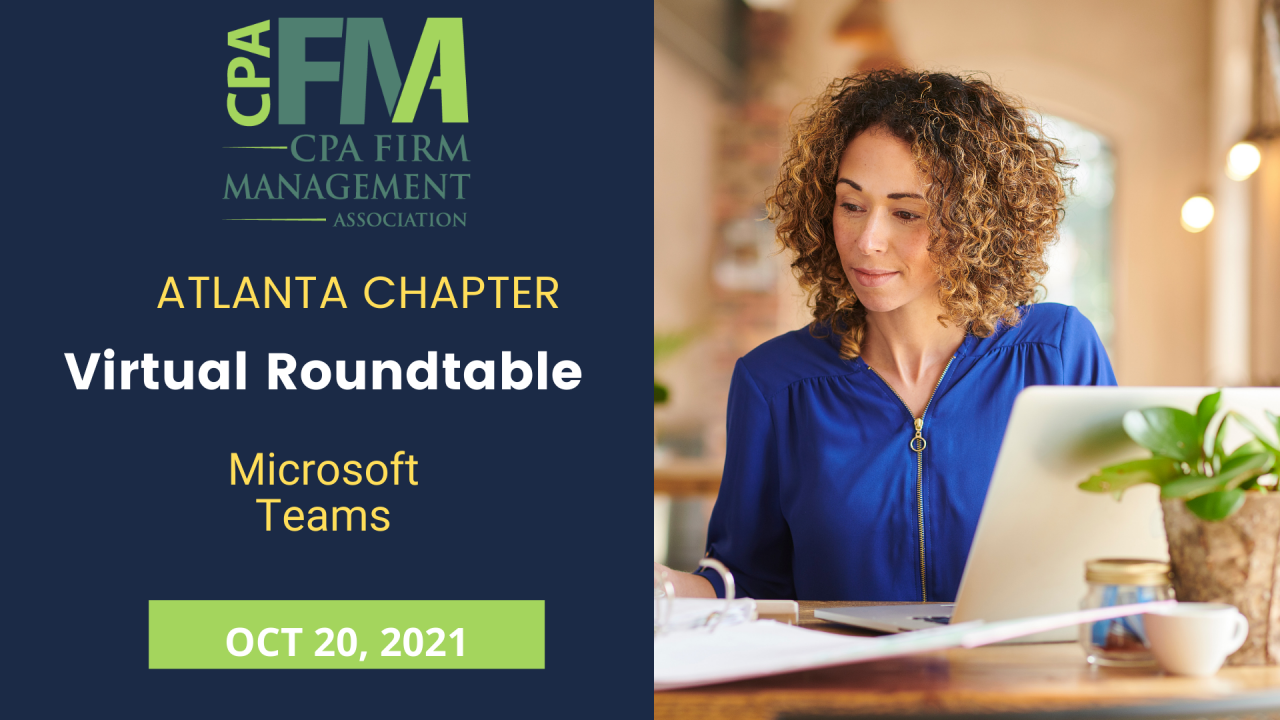 Atlanta Chapter Roundtable
October 20, 2021 11:30am - 12:30pm ET
Location Information:
Microsoft Teams

Please join the Atlanta Chapter on October 20th from 11:30 AM -12:30 PM EST for its upcoming roundtable session! The format is casual, and all chapter members are encouraged to attend. No registration is required, and members may attend for free. During the roundtable, attendees will discuss topics relevant to firm management and accounting. Please join us to stay connected with your fellow peers, and engage about your firm's pressing issues!
Roundtables will be held using the chapter's Microsoft Teams platform.
We hope to see you all there!