Please join the Atlanta Chapter on October 20th from 11:30 AM -12:30 PM EST for its upcoming roundtable session! The format is casual, and all chapter members are encouraged to attend. No registration is required, and members may attend for free. During the roundtable, attendees will discuss topics relevant to firm management and accounting. Please join us to stay connected with your fellow peers, and engage about your firm's pressing ...
More Information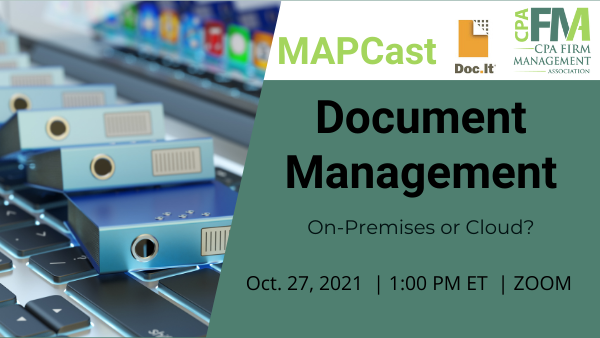 October 27, 2021
Field of Study: Information Technology Program Level: Basic CPE Credit: 1 Credit Hour Program Description: There is much to consider when choosing the best software hosting method for your firm, as there is no "one size fits all" solution. While one firm may be best suited for an on-premises solution, another firm may find a cloud or hybrid solution works best. In this session, guest speakers Don Emery and Kevin Sharma will explore ...
More Information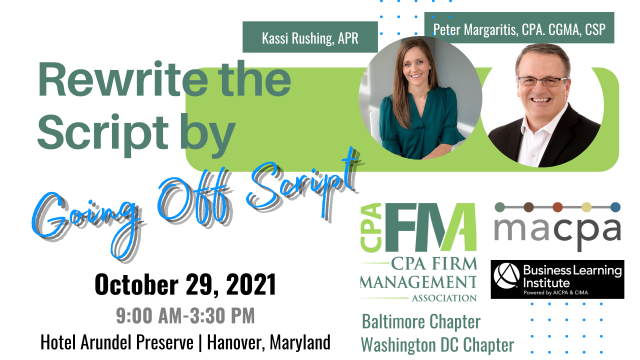 October 29, 2021
If you are a CPA firm manager, managing partner or HR professional, this in-person event is designed for you.  Sponsored by CPAFMA's Washington D.C. Chapter, Baltimore Chapter and MACPA/BLI, sessions have been exclusively developed to help you rewrite the script by actually going off script.
More Information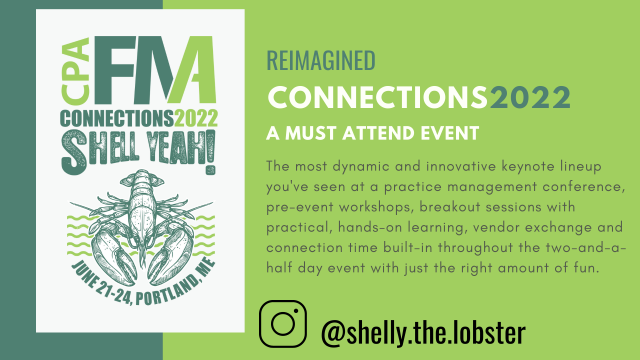 June 21 - 24, 2022
The most dynamic and innovative keynote lineup you've seen at a practice management conference along with pre-event workshops, breakout sessions with practical, hands-on learning, a vendor exchange and connection time built-in throughout the two-and-a-half day event combined with just the right amount of fun.
More Information