The accounting profession is quickly transforming due to technological innovation. However, this shift requires both accountants and firm managers to acquire new skill sets. The 2023 Technology Series will include FOUR educational sessions presented by Roman Kepczyk, CPA.CITP, CGMA, PAFM, and will explore topics essential to optimizing your firm's productivity and efficiency. Topics include: Tax Season Debrief, Lean Firm, Security Update, and IT ...
More Information
CONNECTIONS 2023 at ENGAGE 23 will help you and your firm evolve by turning the pace of change from a challenge to an opportunity. With nine tracks of expert content, you'll gain exclusive insights, develop practical skills and walk away with tangible guidance to evolve at your own pace. Join us in June at the ARIA in Las Vegas or participate live online.
More Information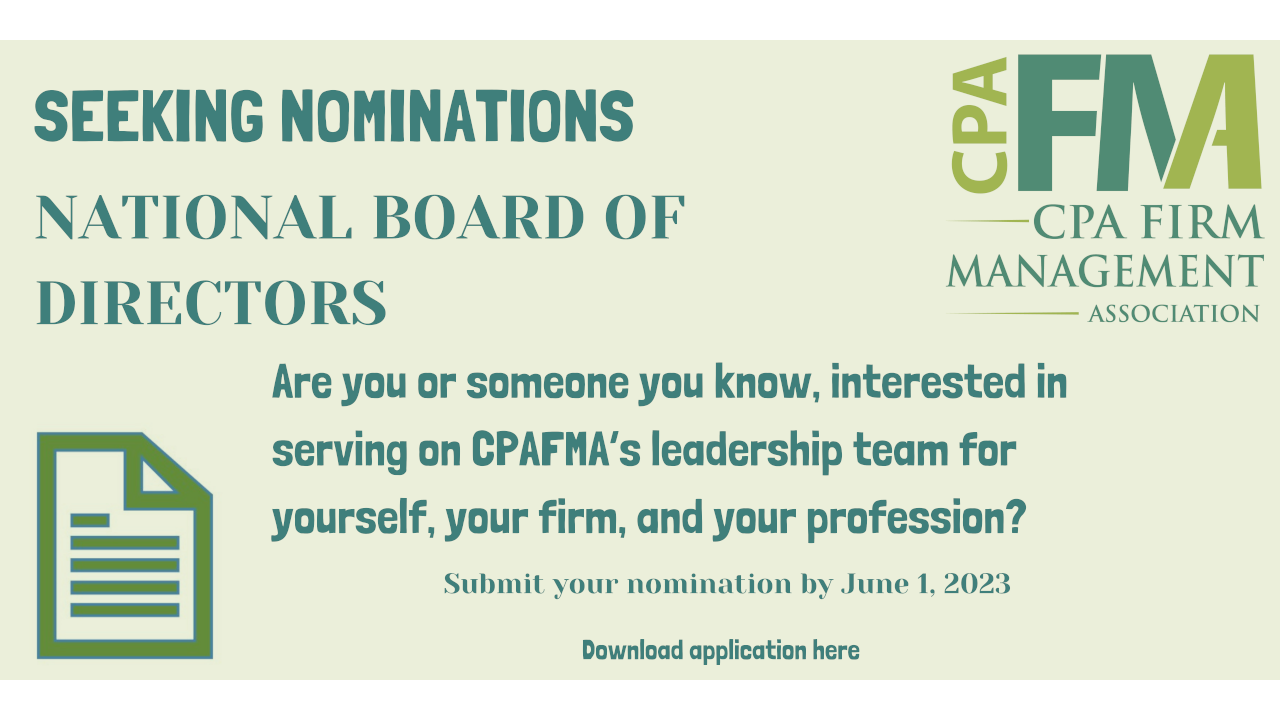 Anyone interested in a position as a Director on the National Board of Directors of the CPA Firm Management Association must complete this Nominee Resume and submit it to the association's headquarters prior to the end of the day on June 1, 2023. Those desiring a position will be contacted by the Nominating Committee Chairperson and/or members of the committee with additional questions and will be required to participate in an interview process.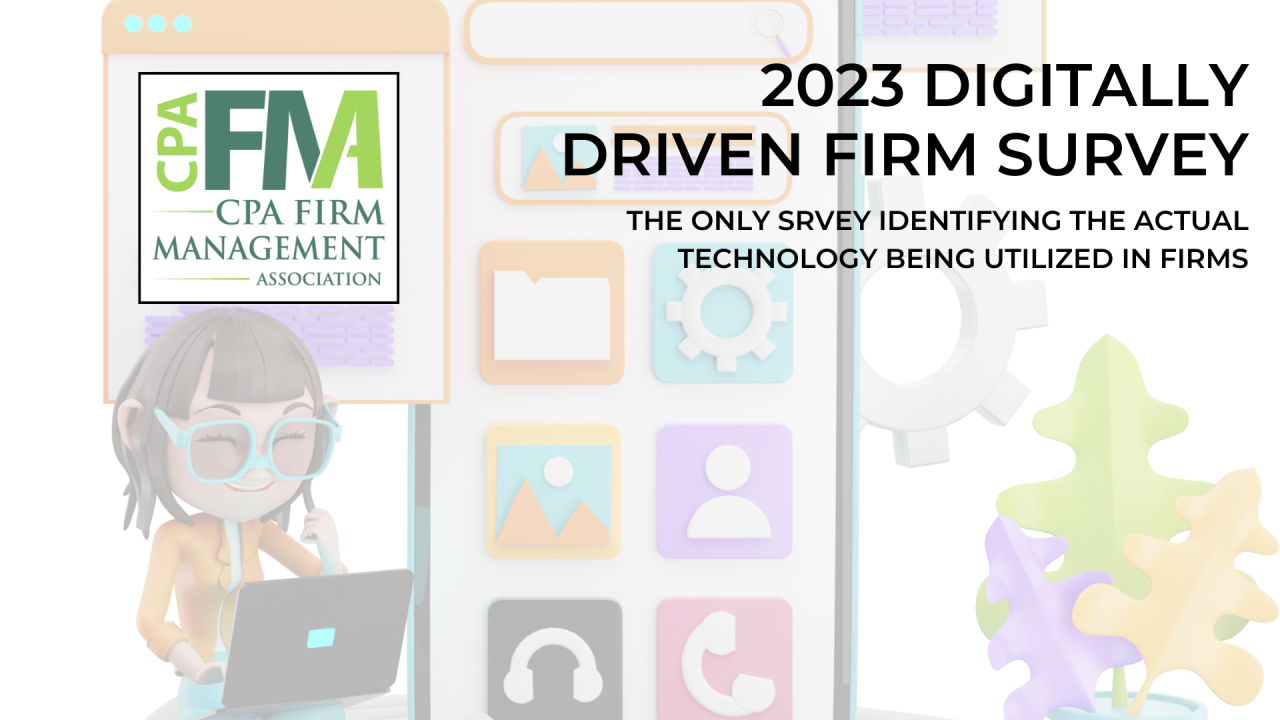 The CPA Firm Management Association completed its 2023 Digitally Driven (Paperless) Benchmarking Survey in December 2022 to find out the status of digitally driven office practices in member firms for the 2023 busy season. This "paperless" benchmarking survey has been conducted every two years since 2003 to help identify digital trends that member firms are adopting within their practices. This year 126 firms participated in ...