Due to COVID-19, the 2020 NPMC has been cancelled. We will be hosting an event in November 2020 for those managing accounting firms in today's challenging environment. Information will be available in the coming weeks as to the schedule and updates will be available as the program's content is finalized.
More Information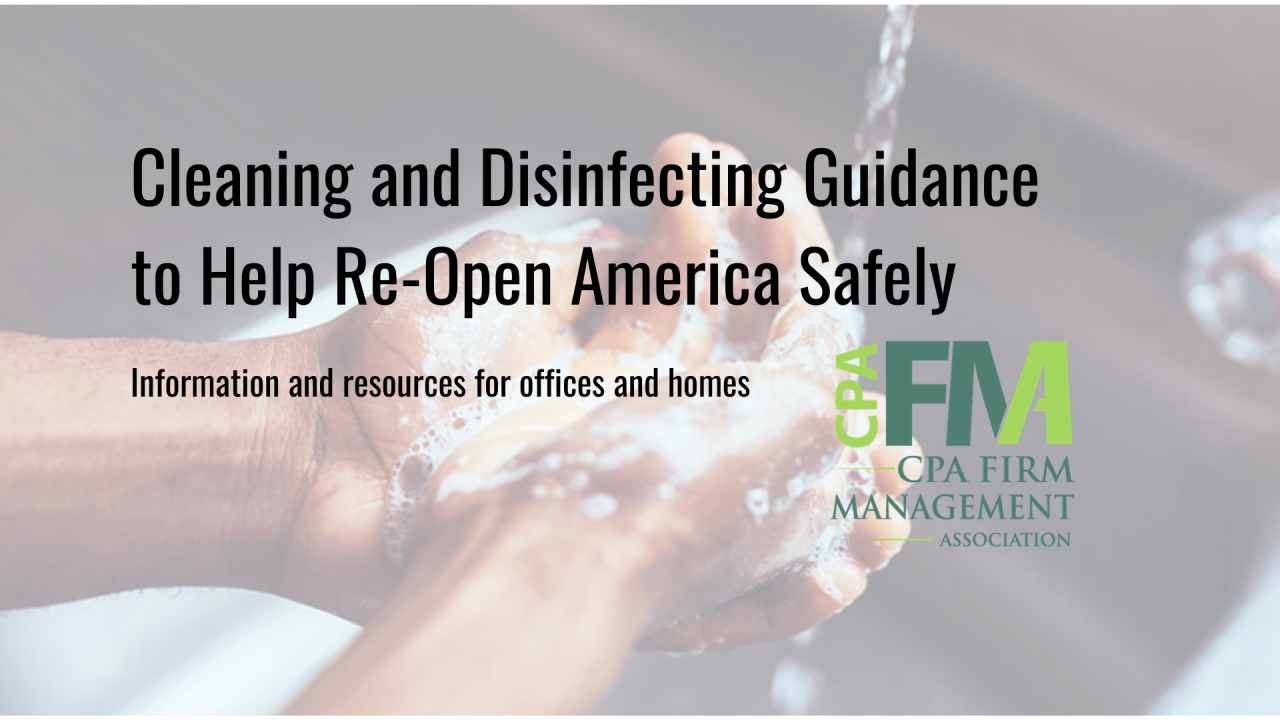 This guidance is intended for all Americans, whether you own a business, run a school, or want to ensure the cleanliness and safety of your home. Reopening America requires all of us to move forward together by practicing social distancing and other daily habits to reduce our risk of exposure to the virus that causes COVID-19. Reopening the country also strongly relies on public health strategies, including ...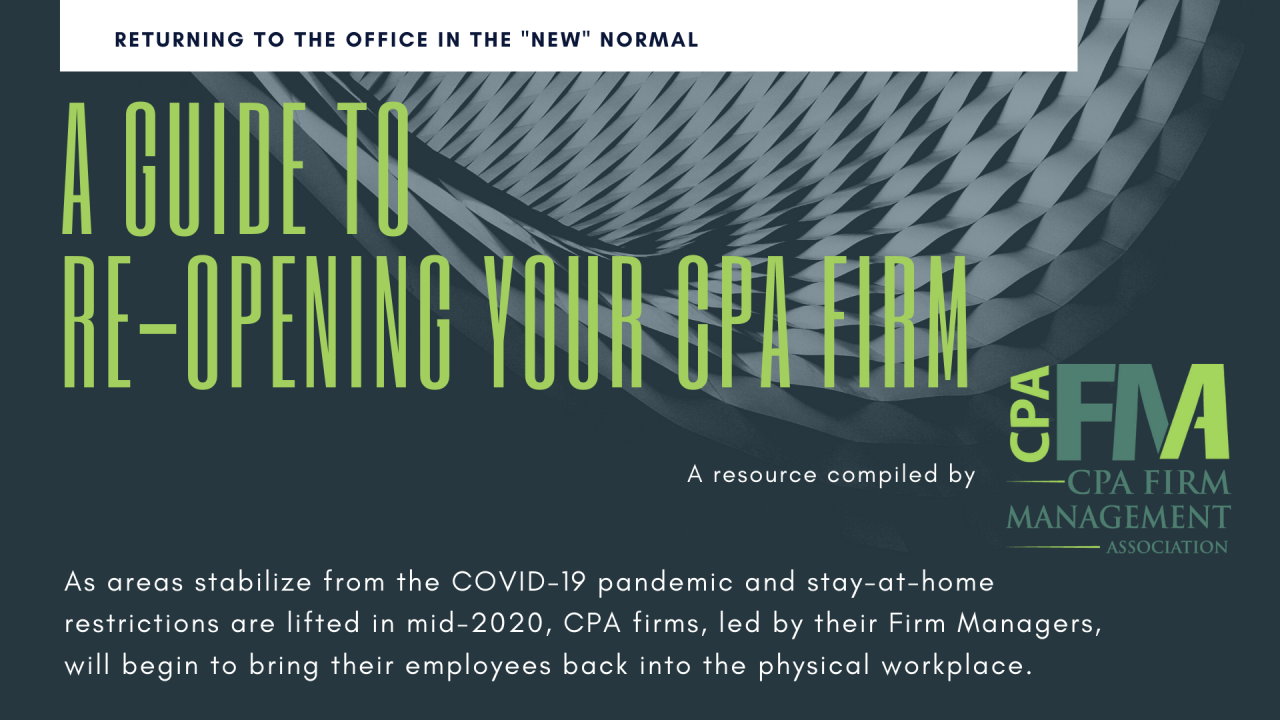 CPAFMA announces the release of its new guide, A Guide to Re-Opening Your CPA Firm. Compiled by firm managers, this guide provides recommendations to prepare your firm for the "new normal" when it comes to returning to the office. Over the next several weeks and months, as areas stabilize from the COVID-19 pandemic and stay-at-home restrictions are lifted, firms will begin to bring employees back into the physical workplace.