CONNECTIONS 2023 at ENGAGE 23 will help you and your firm evolve by turning the pace of change from a challenge to an opportunity. With nine tracks of expert content, you'll gain exclusive insights, develop practical skills and walk away with tangible guidance to evolve at your own pace. Join us in June at the ARIA in Las Vegas or participate live online.
More Information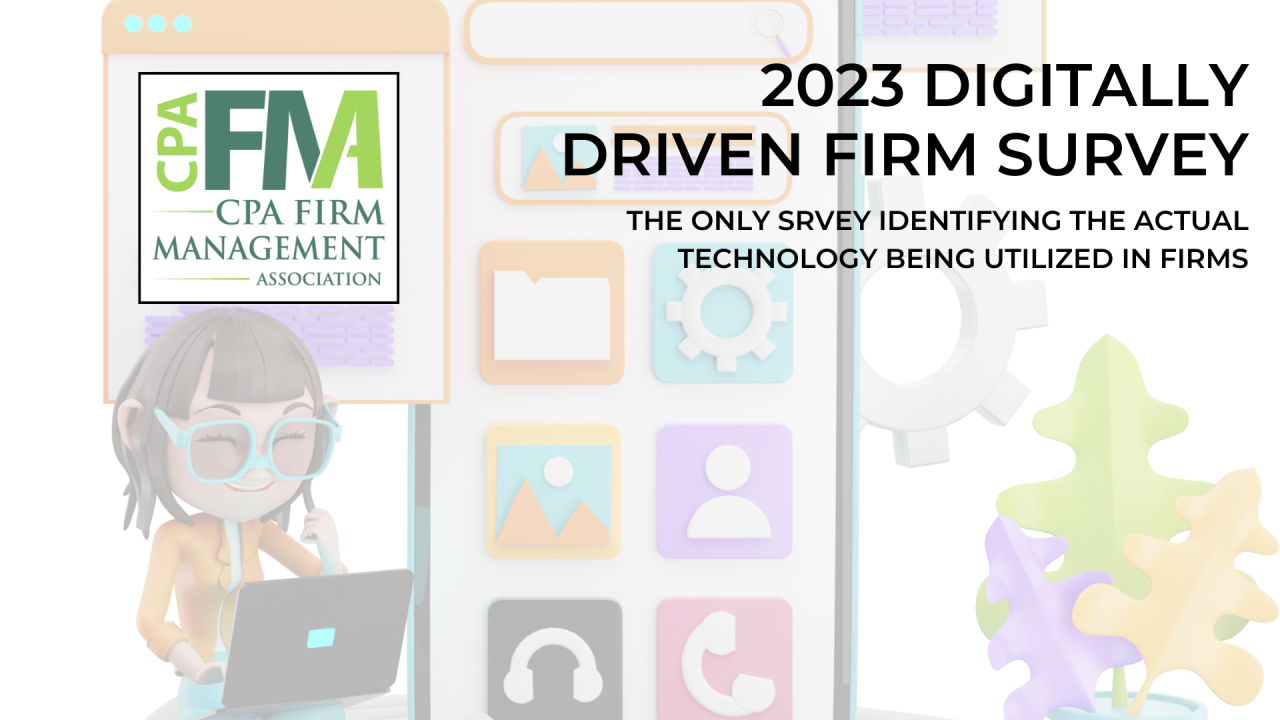 The CPA Firm Management Association completed its 2023 Digitally Driven (Paperless) Benchmarking Survey in December 2022 to find out the status of digitally driven office practices in member firms for the 2023 busy season. This "paperless" benchmarking survey has been conducted every two years since 2003 to help identify digital trends that member firms are adopting within their practices. This year 126 firms participated in ...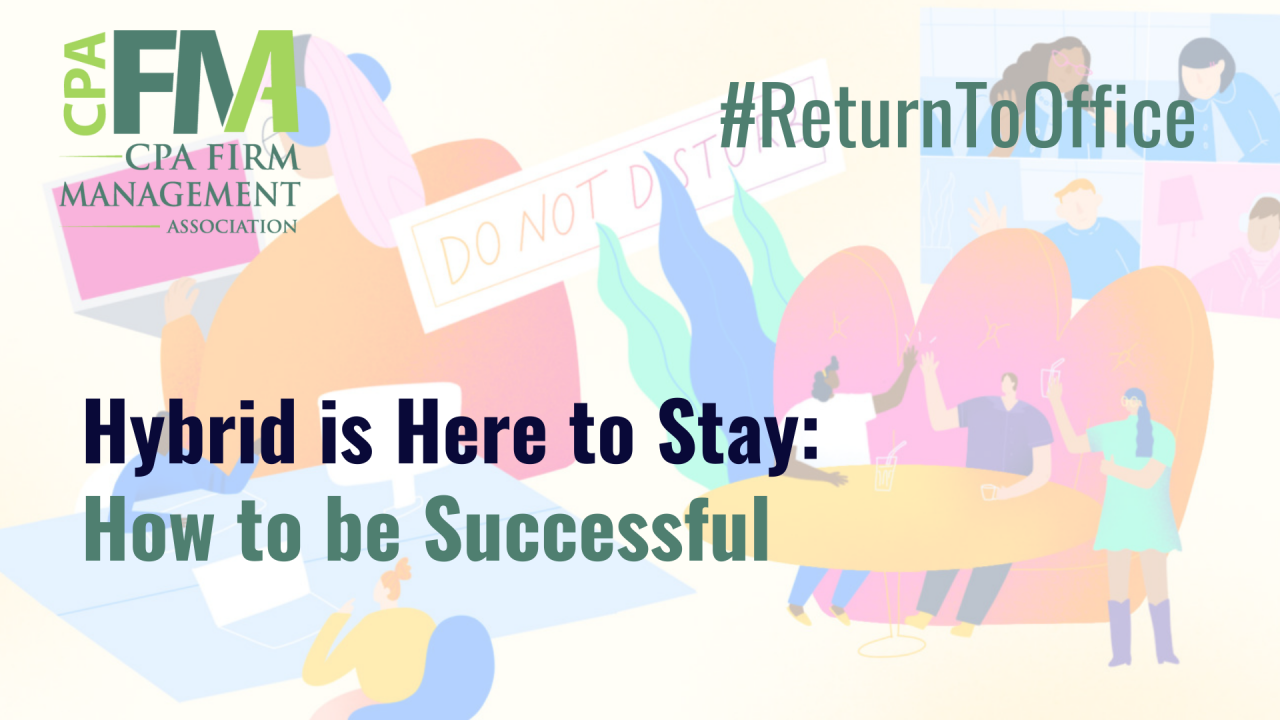 What does 'hybrid' mean?No one thought this would happen—the embrace of hybrid operations. As hybrid operations transform the meaning of the office changes, and professionals are interacting with the office in new ways. For example, 69% of financial services companies expect to allow up to 60% of their staff to work remotely at least one day per week after the pandemic. Prior to the pandemic, only 29% of ...