The accounting profession is quickly transforming due to technological innovation. However, this shift requires both accountants and firm managers to acquire new skill sets. The 2022 Technology Series will include FIVE educational sessions presented by Roman Kepczyk, CPA.CITP, CGMA, PAFM, and will explore topics essential to optimizing your firm's productivity and efficiency.
More Information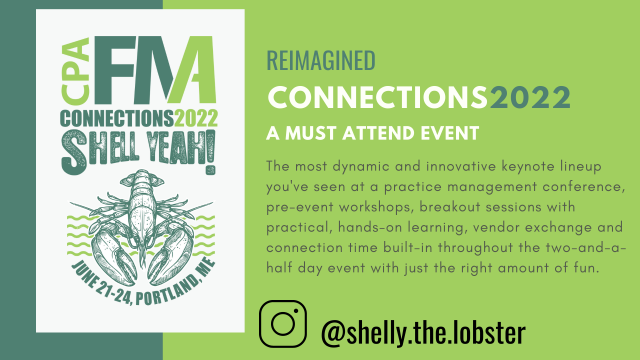 June 21 - 24, 2022
The most dynamic and innovative keynote lineup you've seen at a practice management conference along with pre-event workshops, breakout sessions with practical, hands-on learning, a vendor exchange and connection time built-in throughout the two-and-a-half day event combined with just the right amount of fun.
More Information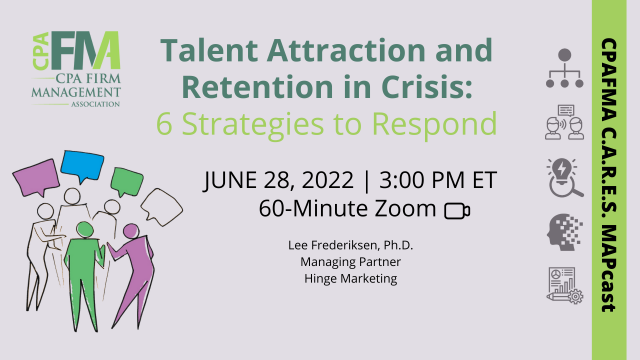 June 28, 2022
This 60-minute MAPCast will provide insights on how firm managers can impact their firm's talent acquisition, retention, development and management environment.
More Information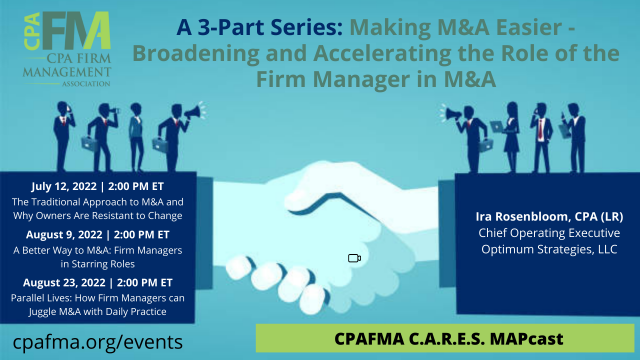 July 12 - August 23, 2022
In this three-session series, learn about a preferred method in getting firm managers involved early in negotiations and discover ways firm they can balance M&A with their daily responsibilities.
More Information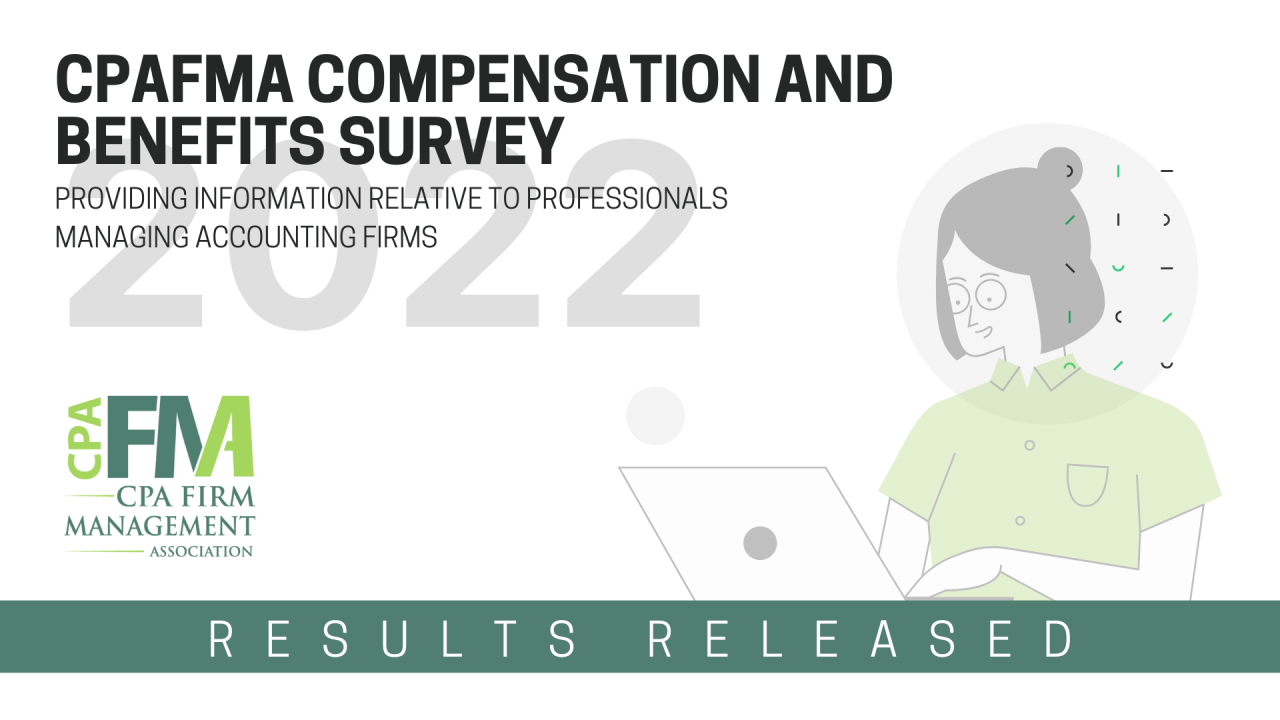 The 2022 CPAFMA Firm Manager Compensation Survey is a tool that firms can use to help those in the firm manager role reach their career path goals. This survey was designed as a quick reference tool providing information relative to professionals managing accounting firms such as firm managers, directors of administration and chief operating officers. Each CPAFMA member firm received the survey and the response rate was 20%.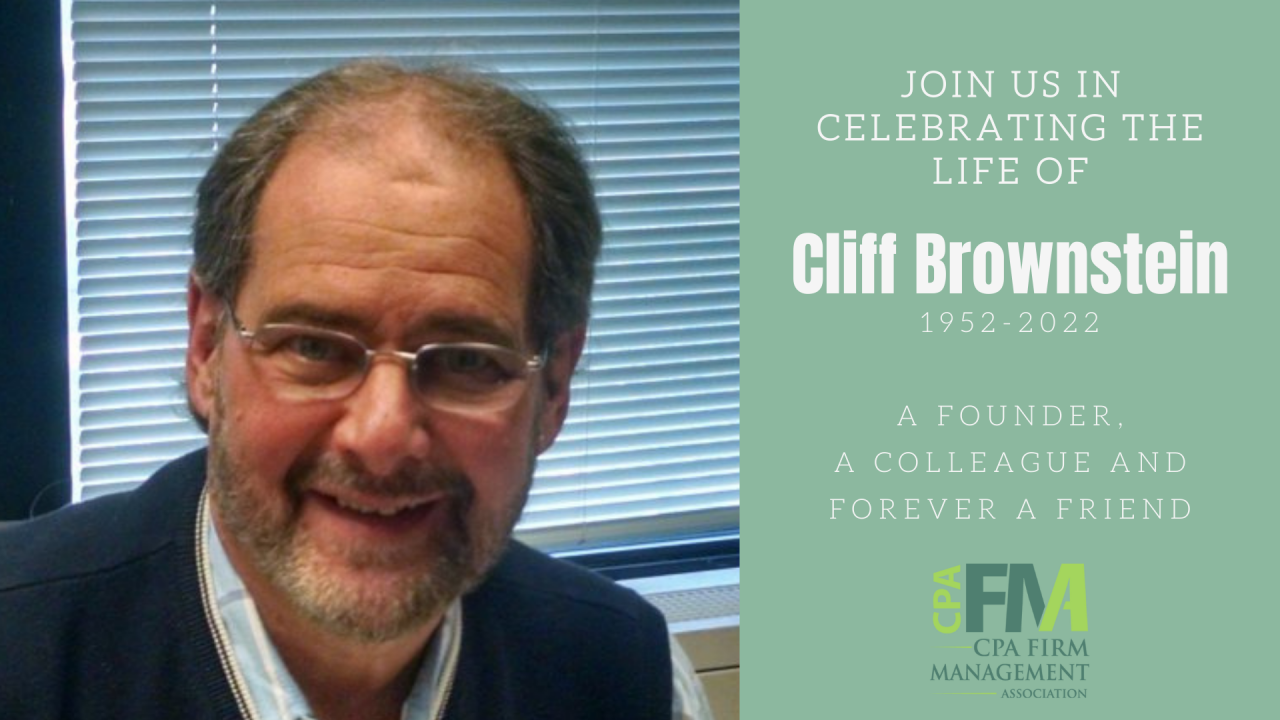 On Saturday, March 19, 2022, Clifford Brownstein of North Potomac, MD passed away peacefully with his wife at his bedside. Cliff was a founding member of the Association for Accounting Administrators (now CPA Firm Management Association). Together with Don Scholl and Gene Cohen, Cliff was responsible for the organization and launching of the Association. These three had the vision which has led to successful practice management for ...