The workforce challenges we face today have never been so broad-reaching. Is your organization ready for what comes next? In this 60-minute zoom, Larry Morgan, MAIR, SPHR, SHRM SCP, GPHR, Orion HR Group will lead a discussion about current labor and economic issues such as rising inflation, supply chain issues, the competitive labor market, and how Covid variants may be game-changers. Learn more about workforce trends such as compensation ...
More Information
The most dynamic and innovative keynote lineup you've seen at a practice management conference along with pre-event workshops, breakout sessions with practical, hands-on learning, a vendor exchange and connection time built-in throughout the two-and-a-half day event combined with just the right amount of fun.
More Information
In an effort to help accounting firms develop ethically diverse talent, PCPS has selected ten firms to cosponsor an internship to students with diverse backgrounds during busy season 2023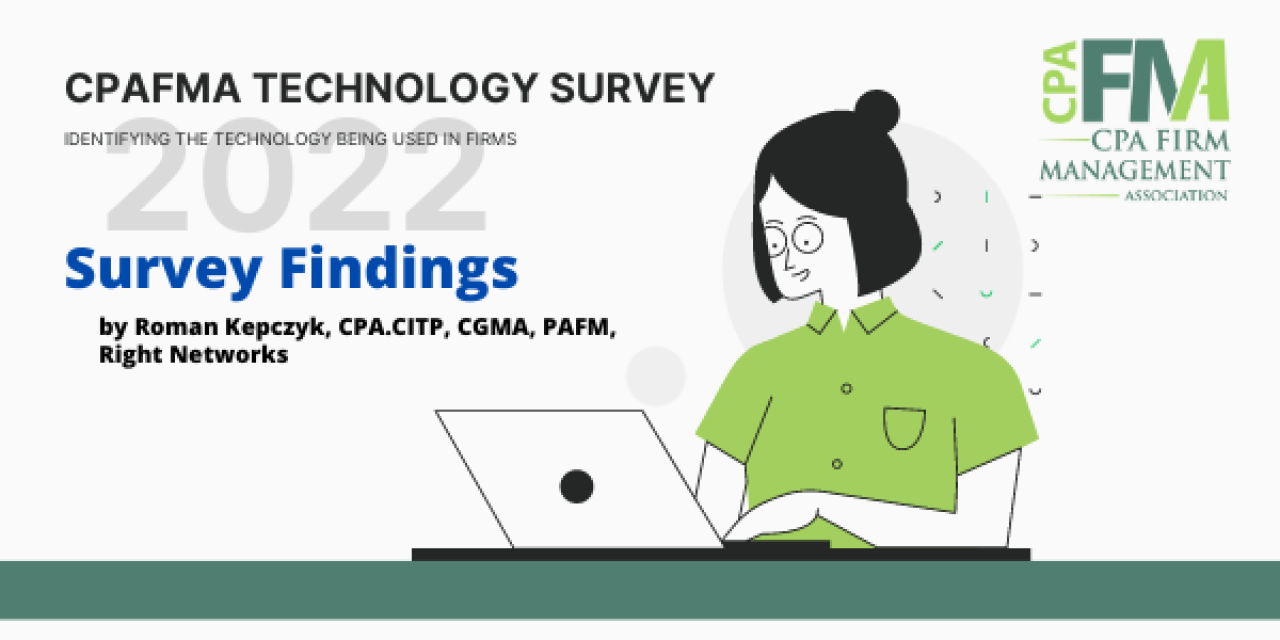 The CPA Firm Management Association recently conducted its fourth comprehensive Information Technology survey tailored specifically to member firms with the goal of identifying the applications, products, and processes utilized by peers.  The survey was conducted in December 2021 to determine what information technology firms would be utilizing in 2022 and compared to the results from previous surveys where appropriate.  This survey further ...