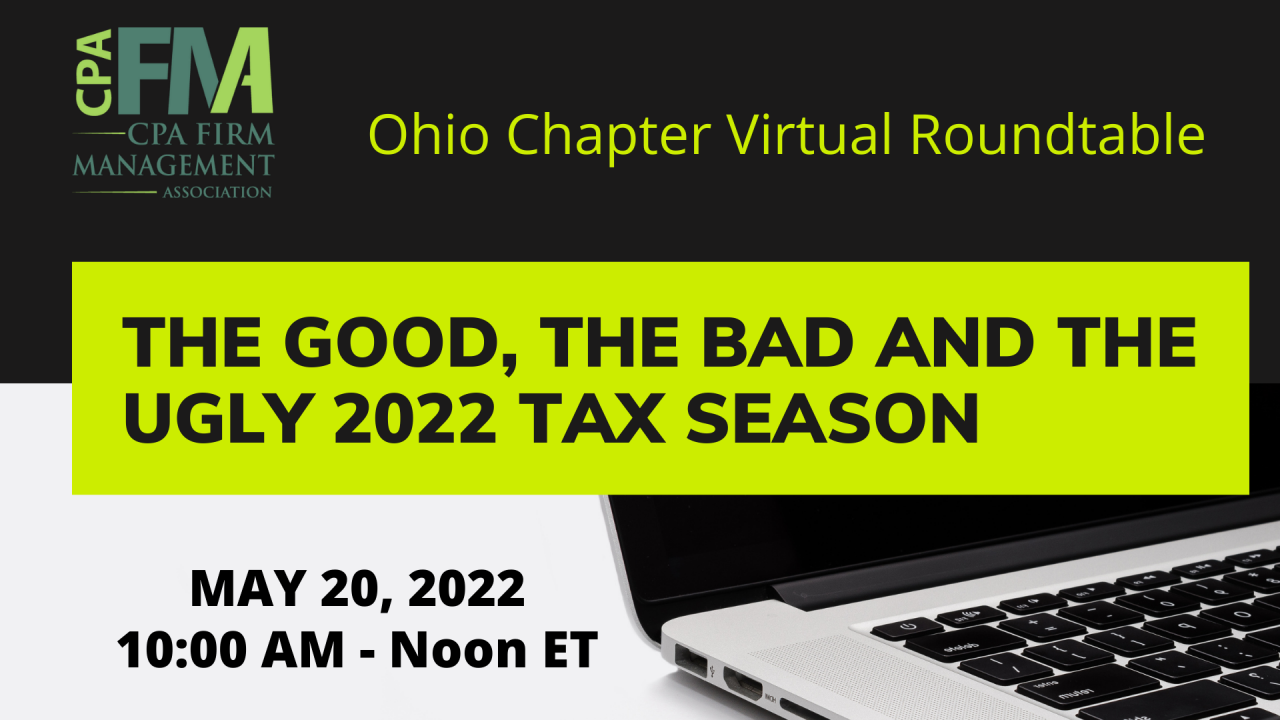 Ohio Chapter Meeting: The Good, the Bad and the Ugly 2022 Tax Season
May 20, 2022 10:00am - 12:00pm ET
Location Information:
Virtual

Cost(s): $0.00 Member / $0.00 Non-Member
Join the Ohio Chapter as they present their annual "The Good, The Bad and The Ugly 2022 Tax Season" roundtable. Share what went wrong and what went right during this past tax season and what your predictions are heading into the summer season.
The event will be virtual on May 20, 2022 from 10:00 AM - 12:00 PM ET. Zoom log-in instructions will be sent to all registrants two days prior.
Save the date on your calendar and bring your list of questions.