Ohio Chapter Meeting
September 21, 2018 9:30am - 3:00pm
Location Information:
Ohio Society of CPAs
4249 Easton Way, Suite 150
Columbus, OH 43219

Cost(s): $35.00 Member / $35.00 Non-Member
Cybersecurity-Protecting Your Information-Managing Your Risks
Cybersecurity is one of the biggest challenges facing organizations today. Current headlines continually report data breaches that can destroy reputations, carry the risk of significant financial penalties and have significant recovery costs. Despite the risks, many organizations have failed to implement the administrative, physical, and technical safeguards required to protect their information.
A "one size fits all" approach does not work for cybersecurity. Individualized plans must be developed and then continually audited for compliance to ensure risks are mitigated and information is protected.
We will outline how to safeguard your information and manage your risks by exploring actual breaches. Best practices for policies and procedures along with security incident response plans will be discussed with a focus on operational issues.
Speaker – Michael Shoffner, Senior Manager, Chief Compliance & Security Officer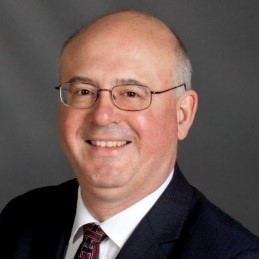 Michael is the Chief Compliance & Security Officer for the Firm, and he is a Senior Manager in HW&Co.'s Healthcare Advisors Group.
Mike's specializations include cyber security audits, HIPAA compliance, policy and procedure development, facility operational overviews, IT system interfaces, Software release testing, IT risk assessments, corporate compliance and data mining.
Mike has worked with large multi-national PointClickCare clients to customize their installations and roll outs. He has created detailed custom security roles, lengthy user defined assessments, progress notes and Point Of Care tasks along with complex billing interfaces.
Mike has created policies and procedures for cyber security focusing on HIPAA, Written Information Security Programs, and the EU's adoption of GDPR.
Mike has over 30 years of experience in the Health Care field and has done work for large national and regional chains. He has been a speaker for OHCA, Prime Global, and done many seminars on Cyber Security and HIPAA Compliance and Internal Controls. He was formerly the Vice President of a long term health care software company.
9:30 am - 10:00 am - Networking/Continental Breakfast
10:00 am - 12:00 pm – Speaker Presentation (2 Hours CPE)
12:00 pm - 1:00 pm - Lunch & Business Meeting
1:00 pm - 3:00 pm - Roundtable