BDO Alliance Workshop & Networking Event
June 10, 2019
More Details
MAPCast: The Accountants Exposure To Litigation In Failure To Detect Fraud
March 21, 2019
More Details
MAPCast: How to Prepare for a Deposition
May 7, 2019
More Details
MAPCast: Building a Better Marketing Budget: How Much to Spend and What to Spend it on
May 15, 2019
More Details
Ohio Chapter Meeting
May 17, 2019
More Details
Missed a MAPCast?
PODCast archives are available.
Order Now
The Ohio Chapter keeps detailed minutes of each meeting.
Read Minutes
Freedom to Fail
July 20, 2018 9:30am - 3:00pm

Location:
Ohio Society of CPAs
4249 Easton Way, Suite 150
Columbus, OH 43219

Contact Name:
Tammy Boring
Contact Phone:
(740) 654-9989
Contact Email:
tboring@snydercpas.com
Cost(s):
$35.00 Member / $35.00 Non-Member
Freedom To Fail
Would you believe that some CPA's feel that if they make mistakes, it'll be held against them? You probably do. Have you thought about what effect that has on the functioning of your team and your organization as a whole?
In this session Kristen will explore the concept of failure, and research behind the traits that contribute to the highest levels of team effectiveness. Walk away with ideas on how you can measure and create an environment that fosters peak team performance and healthy communication.
Speaker – Kristen Rampe, CPA, Owner Kristen Rampe Consulting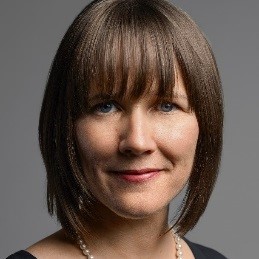 Kristen got into accounting the way many people did: She liked math. She joined the Big 4 out of college and held on for three enlightening years in audit. After finding the long-hours-lifestyle to be more than she was after, Kristen quit public accounting for the first time and ended up in industry at one of her clients.
18 months later, she jumped back into public at a regional firm in San Francisco. This time she eased out of audit to help form a SOX compliance team from the ground up, and led a variety of intriguing and unique consulting projects.
Fast-forward seven years, she realized her strongest technical talents were those in the areas that were not considered "technical" as a public accountant; you know the ones: communication, client service, building great teams, etc. Kristen decided to use her strengths to bring these essential skills back to the industry she's known from the inside.
Her work now enables deeper client relationships, stronger team collaboration, and increased efficiency; all leading to higher profitability for CPA and professional services firms. She loves what she does and welcomes the opportunity to work with people who value relationships and communication as a component of success.
9:30 am - 10:00 am - Networking/Continental Breakfast
10:00 am - 12:00 pm – Speaker Presentation (2 Hours CPE)
12:00 pm - 1:00 pm - Lunch & Business Meeting
1:00 pm - 3:00 pm - Roundtable
Reminder:
2018 CPAFMA National Practice Management Conference in partnership with AICPA Engage
June 11-14, 2018 Las Vegas, Nevada