In this three-session series, learn about a preferred method in getting firm managers involved early in negotiations and discover ways firm they can balance M&A with their daily responsibilities.
More Information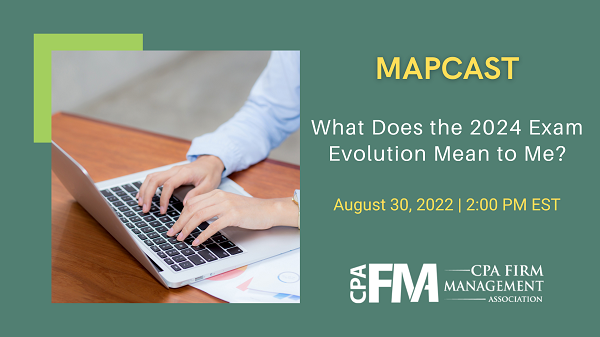 August 30, 2022
This 60-minute MAPCast will arm participants with tips and best practices that can be brought into their firms to better support a flexible workforce along with the knowledge and understanding of what the CPA exam in 2024 will look like and offer.
More Information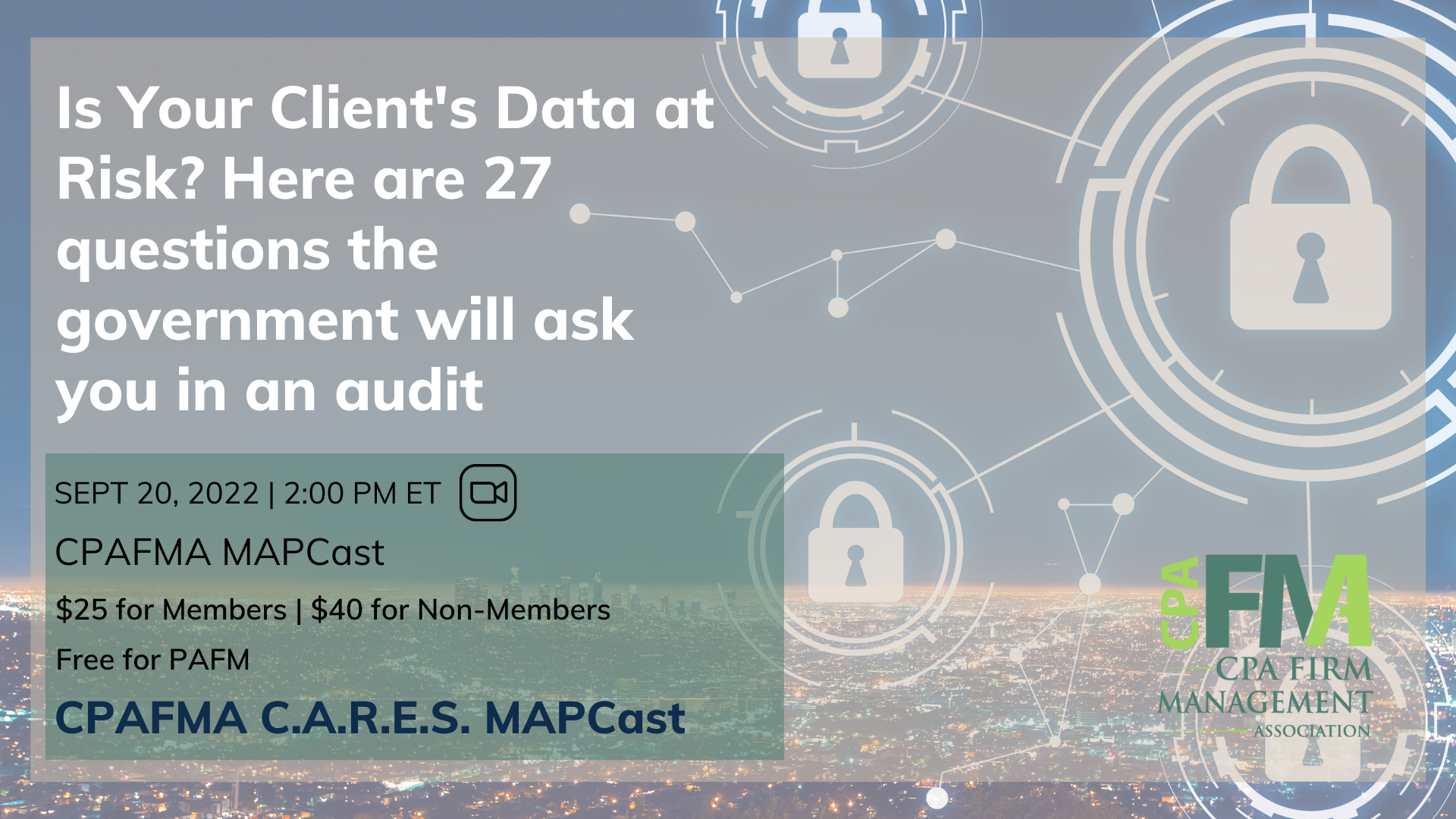 September 20, 2022
In this 60-minute session, gain access to a structured approach to a successful data security plan complete with advice to help keep your client's information safe.
More Information
Many of us have probably heard the term "Cadillac heath insurance plan." which is basically a plan with luxurious benefit levels and/or high premiums. Many public accounting firms offer such plans to their employees and have done so for many years. However, these plans are probably a little less luxurious than they used to be 20 years ago because of adjustments over the last decade due to double-digit percent increases that have ...