The accounting profession is quickly transforming due to technological innovation. However, this shift requires both accountants and firm managers to acquire new skill sets. The 2023 Technology Series will include FOUR educational sessions presented by Roman Kepczyk, CPA.CITP, CGMA, PAFM, and will explore topics essential to optimizing your firm's productivity and efficiency. Topics include: Tax Season Debrief, Lean Firm, Security Update, and IT ...
More Information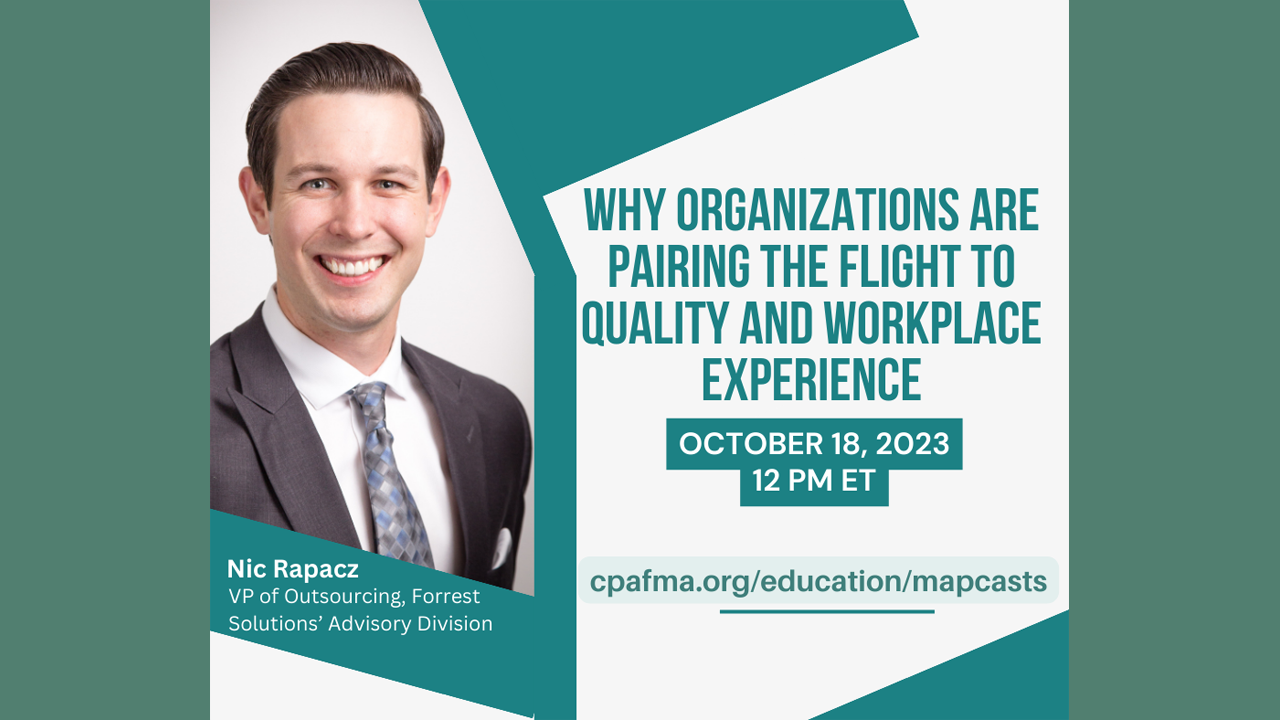 October 18, 2023
Many organizations have begun the "flight to quality" by upgrading their space. This new strategy exemplifies the changing meaning of the office. However, as the office gets upgraded, organizations can't forget to upgrade their services. In this session, learn how the flight to quality is being met with service upgrades previously reserved for flagship hoteliers and how organizations, large and small, can achieve this using ...
More Information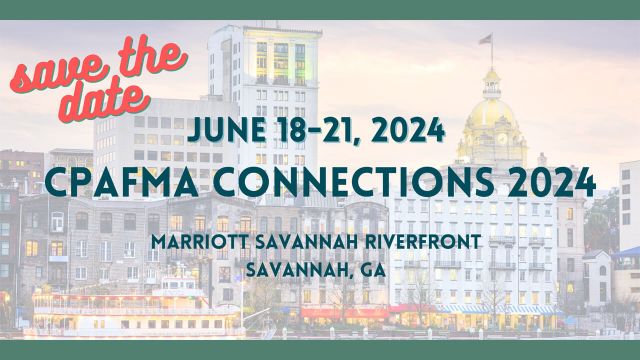 June 18 - 21, 2024
CPAFMA is hosting our standalone conference from June 18-21, 2024 in Savannah, Georgia.  Our Education Committee is hard at work planning a conference you won't want to miss!  Who should attend??  Firm Managers, Director of Operations, HR Directors, COOs, and Partners.
More Information
Many of us have probably heard the term "Cadillac heath insurance plan." which is basically a plan with luxurious benefit levels and/or high premiums. Many public accounting firms offer such plans to their employees and have done so for many years. However, these plans are probably a little less luxurious than they used to be 20 years ago because of adjustments over the last decade due to double-digit percent increases that have ...