BDO Alliance Workshop & Networking Event
June 10, 2019
More Details
MAPCast: 2019 CPA Firm Techs, Trends and Disrupters
April 23, 2019
More Details
MAPCast: How to Prepare for a Deposition
May 7, 2019
More Details
7 Deadly Sins of Email
May 9, 2019
More Details
MAPCast: 2019 Tax Season Debrief
May 10, 2019
More Details
MAPCast: Building a Better Marketing Budget: How Much to Spend and What to Spend it on
May 15, 2019
More Details
MAPCast: Security Briefing for CPA Firm Personnel
May 23, 2019
More Details
MAPCast: IT Considerations in M&A
May 31, 2019
More Details
MAPCast: Remote Workplace Trends and Techs
June 5, 2019
More Details
MAPCast: IT Infrastructure Update/Optimization
June 20, 2019
More Details
MAPCast: The Accountants Exposure To Litigation In Failure To Detect Fraud
June 27, 2019
More Details
MAPCast: Lean CPA Firm Administration
July 2, 2019
More Details
MAPCast: Transitioning from Compliance to Consulting
July 9, 2019
More Details
National CPAFMA Conference Highlights
July 11, 2019
More Details
Technology by John Higgins
September 19, 2019
More Details
Missed a MAPCast?
PODCast archives are available.
Order Now
The Michigan Chapter keeps detailed minutes of each meeting.
Read Minutes
Technology by John Higgins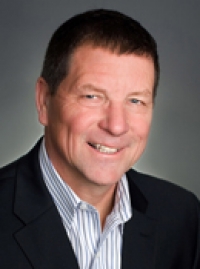 September 19, 2019 11:00am - 3:00pm

Location:
Croskey Lanni
345 Diversion Street, Suite 400
Rochester, MI 48307

Cost(s):
$25.00 CPAFMA Member / $25.00 Non-Member
John Higgins, CPA.CITP, Strategic Advisor
John serves as a strategic adviser to CPAs and the CPA profession in all aspects of leveraging technology. He has authored and presented CPE programs for thousands of CPAs for more than 25 years on technology and practice management issues. John is a pioneer in the development and delivery of web-based CPE programs. He has presented "live" web CPE events for groups as large as 600+ participants, as well as many small groups. John assisted the Michigan Association of CPAs as an adviser in the development of their web-based CPE model.
John's primary qualification is his passion for helping CPAs achieve greater success by leveraging technology. He has extensive knowledge and experience working with CPAs throughout the country. John resides in Rochester, Michigan with his wife Karen and their two children.