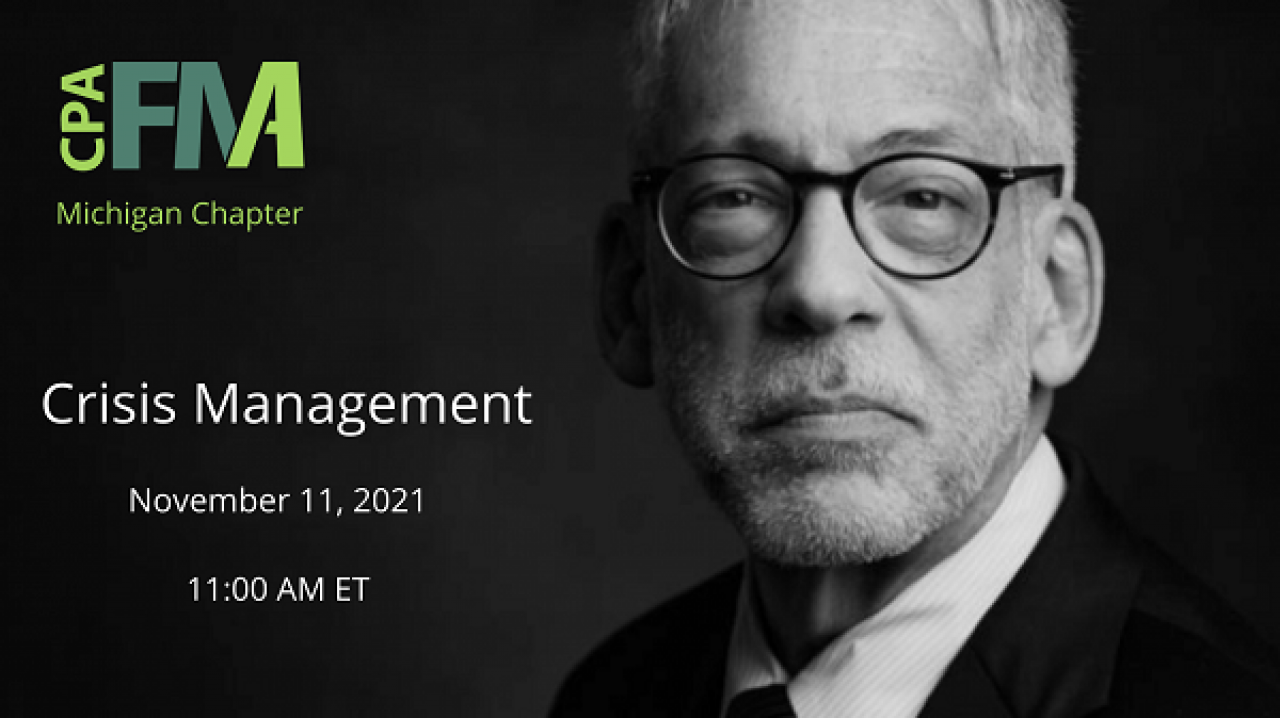 Michigan Chapter Meeting: Crisis Management in Accounting Firms
November 11, 2021 11:00am - 3:00pm
Location Information:
MICPA
888 W Big Beaver Rd Ste 550
Troy, Mi 48084
US

Cost(s): $25.00 CPAFMA Member / $40.00 Non-Member
Register Now
Please join us for the Michigan Chapter Crisis Management Meeting! We are excited to announce that speaking at the event will be none other than crisis communications expert and CEO of Hennes Communications, Bruce Hennes! Participants attending the event will learn how to manage their responses to crisis threats, and meet the specific challenges of their crisis situation.
About the Speaker:
Bruce Hennes is CEO of Hennes Communications, one of the few firms in North America focused exclusively on crisis management and crisis communications.
With over 40 years' experience in communications, Bruce's past and present clients include the National Aeronautics & Space Administration, Avery Dennison, Lubrizol, Ohio University, Goodyear and scores of professional service firms, government agencies, large nonprofits, healthcare and manufacturing operations across the U.S. and Canada.
Bruce has been a keynote speaker numerous times at Leading Edge conferences and he serves on the faculty of the Winding River Managing Partner Bootcamp. He has also served for eleven years on the executive committee of the Cleveland Metropolitan Bar Association -- making him one of just a few non-attorneys in the country serving on the board of a major metropolitan bar association.
He is also an adjunct professor at Cleveland State University's College of Urban Affairs, he was recently named by Cleveland Magazine as one of Cleveland's 500 Most Powerful People, and the National Law Review gave him their 2020 "Go-To Thought Leader Award" for his contributions to that publication.