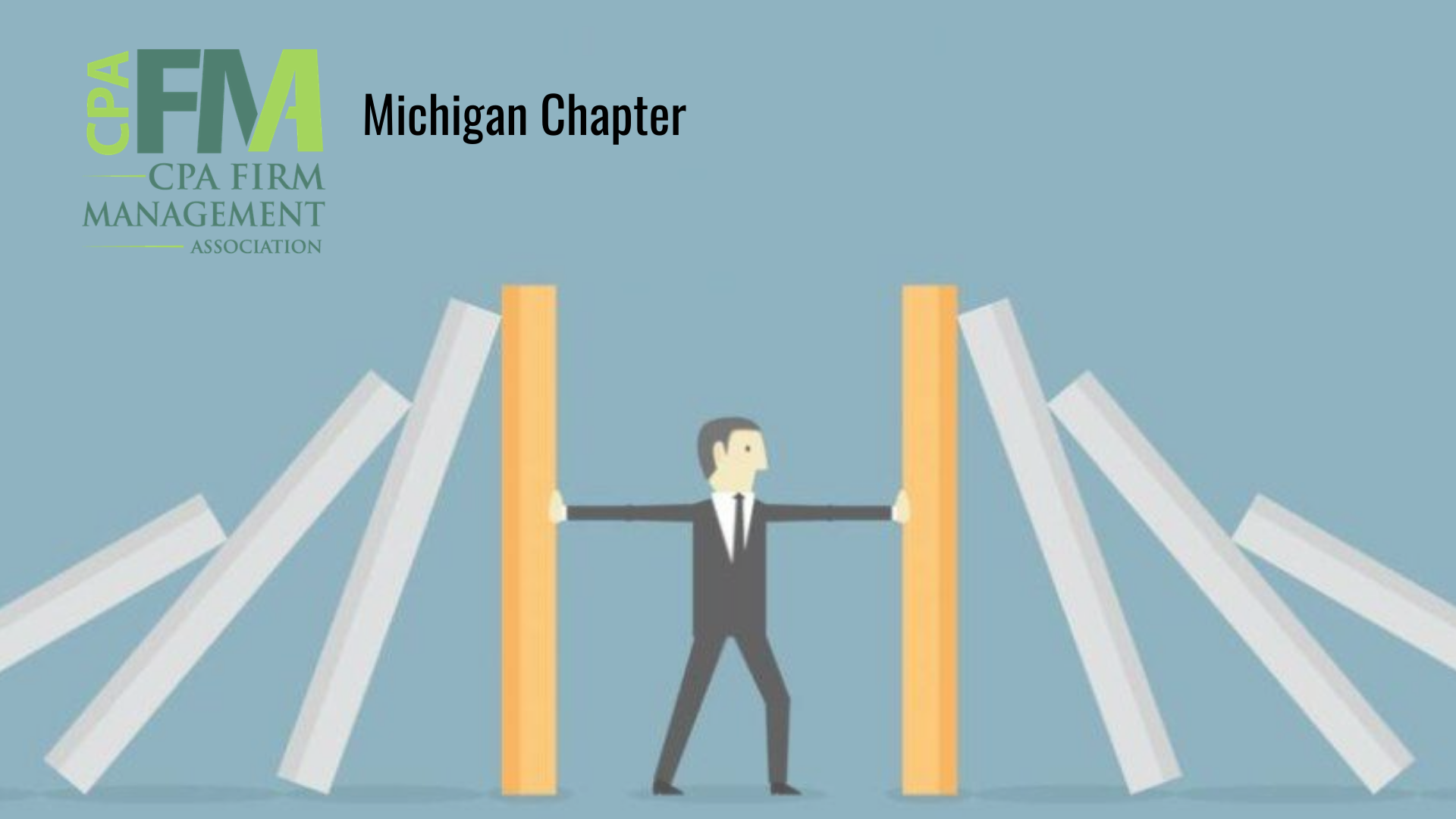 Michigan Chapter Meeting: Bruce Hennes on Crisis Management for Accounting Firms & Their Clients
May 13, 2021 11:00am - 3:00pm
Location Information:
MICPA
888 W Big Beaver Rd Ste 550
Troy, MI 48084
United States

Cost(s): $25.00 Member / $35.00 Non-Member
Register Now
Bruce has over 35 years' experience working in politics and public relations. Hennes is one of the founders of the FBI Citizens Academy Foundation of Cleveland. He is also an adjunct professor in the Levin College of Urban Affairs at Cleveland State University and he frequently speaks before bar and trade associations. Hennes is also a member of The Press Club of Cleveland and he's a longtime member of the board of The Cleveland Metropolitan Bar Association and recipient of the bar association's President's Awards in 2008 and 2018. He is also President of Leadership Cleveland's Class of 2008.
Hennes Communications is one of the few agencies in the U.S. focused exclusively on crisis communications and crisis management. Serving corporations, government agencies, educational and healthcare institutions and nonprofits that are "on trial" in the Court of Public Opinion, Hennes Communications also offers media training and litigation communications support to their clients. Hennes Communications has won five Gold "Rocks" awards from the Cleveland Chapter of the Public Relations Society of America; one for its Crisis Management Newsletter; and four for crisis work on behalf of clients. The firm also won the Public Relations Society of America's highest award, the Silver Anvil, for its work on behalf of the Cleveland Host Committee during the 2016 Republican National Convention.
Presentation Overview
Facebook, Twitter, Instagram and YouTube are now the places where a reputation built up over years of good work can be shattered in an instant. In a split second, accountants and consultants can find themselves in a position where they need to know how to manage a crisis situation for themselves, their firm or clients.
Especially in this new 24/7 instant news environment, accountants -- and their clients -- simply cannot wait until a legal decision is rendered. They must be prepared to vigorously defend their situation in a wide variety of stakeholder venues, as well as media outlets. Accounting and legal teams must be prepared to deal with the Court of Public Opinion so they and their client are not declared "guilty" before they can be heard in the Court of Law, perhaps even stopping a situation from spawning a court case at all.
During the course of this seminar, accountants will gain the following:
Understanding the current media landscape (traditional/legacy media vs. new media)
Understanding the difference between legal challenges and reputational challenges
The fundamental rules of the "Damage Control Playbook"